Current Jackpot

US$ 80,000,000



Power Ball Lotto

–

Overview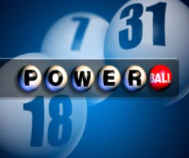 Power Ball is an American lottery game which is sold through various State Lotteries as a shared jackpot pool game.
The Power Ball Lottery can proudly claim to have produced what is currently the biggest lottery jackpot in the history of world lottery games – reaching a truly incredible US$ 1,586,400,000 – that's right... US$ 1.58 BILLION – which was won on January 13th 2016 by 3 lucky winning ticket holders from the states of California, Florida and Tennessee.
The biggest single ticket lottery win in the world to date has been US$ 590.5 Million which was won on May 18th 2013 by Gloria C. MacKenzie from Zephryhills, Florida.
The Power Ball Lottery is drawn every Wednesday and Saturday at 10.59pm EST with the draw taking place in Tallahassee, FL.
The forerunner to this Multi-State game was Lotto America which began in February 1988 before changing its name to the current Powerball in April 1992.
The Power Ball Lottery is one of the 2 largest and most popular of the USA Lottery games and is indeed one of the biggest lotto games throughout the world. Millions of lottery players take part in the Power Ball – from the Multi State Lottery Association – twice every week not only in the USA but from right around the world.
Multi State Lottery Association
–

MUSL

The USA lottery game, Powerball is co-ordinated by the MUSL (Multi-State Lottery Association) – a non-profit, government-benefit association formed by an agreement with its member lotteries.
The MUSL is also owned and operated by 33 separate, participating State Lottery companies and manages the finances for each game. It also provides other lottery games to its member lotteries including Hot Lotto Wild Card2, 2by2 and MegaHits.
The state lottery retains all profits made which are used to fund projects approved by each of the individual state legislatures.
As well as the existing 33 USA Lottery members of the MUSL – 14 more US Lottery companies are licensed to sell Powerball tickets.
Powerball Cross-Over Sales...
On January 31st 2010 Powerball from the Multi State Lottery Association (MUSL) and its rival – Mega Millions – began offering each others lotteries in many US States under a cross-selling agreement that opened up each game to a much wider audience.
This increased the number of USA State Lotteries offering the Powerball lottery game from 33 to 43 in January 2010 with the Ohio Lottery also joining in April 2010 and then the Cailfornia Lottery in April 2013. The Wyoming Lottery joined on August 24th 2014 followed by the Puerto Rico Lottery on September 28th 2014. This means that you are now able to play Powerball throughout almost the whole of the United States of America across a grand total of 47 different US States & districts as well as from most countries overseas when you play Power Ball Online.
Similarly – at the same time on January 31st 2010 – the equally huge Mega Millions game began to be offered in Power Ball jurisdictions – raising the total number of USA State Lotteries to be offering the Mega Millions lottery from 12 to 36 in January with 8 more Powerball States then joining between March 2010 and November 2011 with the Florida Lottery joining in May 2013 and the WyoLotto from Wyoming in August 2014. This means that you are now also able to play Mega Millions games across a grand total of 46 different US States & districts as well as from nearly anywhere overseas when you play Mega Millions Online.
Powerball

–

How It Works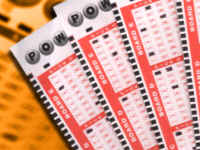 Powerball Lottery players will need to pick 5 numbers from white lottery balls numbered 1 to 69 and 1 additional "POWERBALL" number from red lottery balls numbered 1 to 26.
Each entry costs US$ 2.00. There is also an additional feature that players can utilize when playing for just an extra US$ 1.00 – PowerPlay – whereby a prize multiplier is applied to all non-jackpot prizes.
Players can multiply these non-jackpot prizes by 2x, 3x, 4x, 5x and even 10x with the Power Ball Power Play multiplier option – thereby dramatically increasing the amount they will win.
The latest (October 2015) version of the game means that any 2nd prize ticket worth US$ 1 MILLION played with PowerPlay will be automatically doubled up to US$ 2 MILLION in cash.
The starting jackpot for the Power Ball Lottery begins at a healthy US$ 40 MILLION making it one of the world's highest 'base' jackpots even before a rollover has started to increase it in size.
The largest of the Power Ball jackpots generally occur once the game has seen at least 15 consecutive rollover draws take place.

Draws for the Power Ball take place twice every week on both Wednesdays and Saturdays at 22.59 EST.
Random Number Generator
From January 4th 2009 until January 14th 2012 – the Powerball POWERPLAY number was drawn using a Lottery Number Picker or Random Number Generator (RNG).
With effect from the game changes made on January 15th 2012 until January 21st 2014 – the Power Ball PowerPlay multiplier offered increased fixed prizes – the amount of which depended upon the main prize won.
Further game changes on January 22nd 2014 saw the return of the variable Powerball Power Play prize multiplier which was again drawn by a random number generator.
The 2 main sets of lottery balls – 69 white and 26 red – are both drawn from separate but identical drawing machines.
You are welcome to use the Global Lottery Review Lotto Number Picker to select your own random set of Powerball numbers.

USA PowerBall "Quick Pick"
Random Number Generator - Click On the Button Below to Generate Some Numbers
Your numbers will open in the top left in a new small window. To generate more
numbers you
MUST
close "X" this small window first.
Javascript must be enabled in
your browser for this widget to work. The button below will not work unless it is.
Who Can Play the USA Powerball?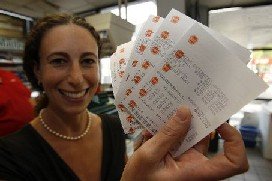 In the past, only people living in any of the member states were allowed to purchase tickets for the Power Ball lottery and these tickets had to be purchased within one of the participating states themselves.
Now, however, you are able to choose your Powerball numbers and purchase your Powerball tickets from online lottery ticket sales companies such as TheLotter and WinTrillions – so anyone  from anywhere around the world is able to play Power Ball.
That is great news for all those who live outside the U.S.A. and would like to take part in one of the world's largest jackpot rollover lotteries and guarantee entry into the next Powerball draw or just want to easily and conveniently buy lottery tickets online.
Once you have entered into the draw, you can then quickly and easily check the Power Ball Results online to see how you have done and to find out if you have become one of the lucky winners.
You will need to be at least 18 years of age to play Powerball in all states except Nebraska where you must be at least 19 years or Arizona, Iowa and Louisiana where 21 years is the minimum age.
Participating States & Territories...
The following is a list of the U.S. States & Territories that are members of the Multi-State Lottery Association (MUSL) and take part in the Power Ball Lotto along with the dates that they joined.
There are currently 44 US State Lottery members plus the District of Columbia, Puerto Rico and the US Virgin Islands…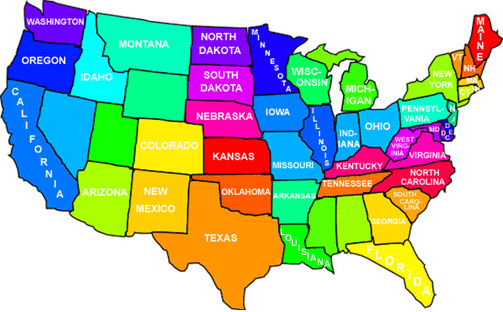 Powerball Information and Background

The Power Ball Lotto was the first lottery game to use 2 separate drums when making the draws. The use of 2 drums was to offer a greater degree of flexibility in game design and would allow for both high Jackpot odds and low odds for other prize levels.
This 2 drum concept has since been copied by other lotteries around the world including Mega Millions in the U.S.A., plus the Australian Power Ball in Australia and also the United Kingdom's Thunderball, Europe's EuroMillions and many more.
The Power Ball lottery matrix has changed periodically over the years going from 5/45 + 1/45 to 5/49 + 1/42 to 5/53 + 1/42 to 5/55 + 1/42 to 5/59 + 1/39 to 5/59 + 1/35 and then to its current format of 5/69 + 1/26.
The State that the draw takes place in has also altered over the years with the drawings historically taking place in West Des Moines, Iowa and moving in January 2009 to Orlando's Universal Studios in Florida before moving again in January 2012 to the current location of the Florida Lottery studios in Tallahassee.
Power Ball draws are also occasionally arranged to take place at more remote locations such as the U.S. Virgin Islands.
What are the Powerball Odds of Winning?



The odds of you winning the Powerball Jackpot for matching the 5 main numbers plus the Power Ball are 1 in 292,201,338.
A prize on the 2nd tier for matching the 5 main winning numbers offers you much better lottery odds of 1 in 11,688,053.
For a prize on the 3rd tier the odds are 1 in 913,129 for matching 4 of the main winning numbers plus the Power Ball.
To win a prize on the 4th level by matching 4 of the main winning powerball numbers you face odds of 1 in 36,525.
The odds of a prize on the 5th division are 1 in 14,494 for matching 3 of the main winning numbers plus the Power Ball.
6th tier prize winning odds are 1 in 579.76 for matching 3 of the main winning numbers whilst odds on the 7th level for matching 2 of the main numbers plus the Power Ball are 1 in 701.33.
For matching only 1 of the main winning numbers plus the Power Ball – the odds are 1 in 91.98 for an 8th division prize and the 9th and final prize division offers odds of 1 in 38.32 for matching NONE of the main numbers but the Power Ball only.
The overall odds of you winning any prize in the Power Ball Lottery are a very reasonable 1 in 24.87.
RECORD Powerball Jackpots...

The largest ever Powerball jackpot to have been won to date has been an absolutely staggering US$ 1,586,400,000 – a record shattering amount that was equally shared by 3 lucky winning ticket holders who had played from Chino Hills in California, Melbourne Beach in Florida and Munford in Tennessee.
This US$ 1.58 BILLION Powerball jackpot is currently by far the biggest lottery jackpot the world has ever seen and was won with the winning numbers 4, 8, 19, 27, 34 a Power Ball of 10 and a Power Play prize multiplier of x 2 on January 13th 2016.
The massive size of this all-time highest jackpot meant that an incredible 81 players also won a 2nd prize of US$ 1 Million – or US$ 2 Million if they included the Power Play – creating more millionaires and multi-millionaires in one draw than ever before.
This historic Powerball jackpot win quite easily more than doubled the existing lottery jackpot record – the US$ 656 Million massive win achieved on the Mega Millions on March 30th 2012.
The 2nd largest Power Ball jackpot won so far has been the astonishing US$ 590.5 Million won on May 18th 2013 by an 84 year old woman – Gloria C. MacKenzie from Zephyrhills in Florida.
Gloria's win still stands as the biggest single ticket win in world lottery history and just 7 months previously – a then record Powerball jackpot of US$ 587.5 Million was won by 2 lotto tickets from Arizona and Missouri on November 28th 2012 – which makes it the 3rd biggest Power Ball win achieved to date.
Matthew Good – a 37 year old electronics professional living in Fountain Hills, Phoenix and Cindy & Mark Hill – a couple in their 50s from Dearborn, MO were the lucky winners on this occasion.
The 4th biggest Powerball jackpot win to date has been a cool US$ 564.1 Million won on February 11th 2015 and shared by 3 winning ticket holders from North Carolina, Puerto Rico and Texas.
The 5th largest Powerball jackpot win so far occurred when 3 winning tickets – 2 from New Jersey and 1 from Minnesota shared the top prize of US$ 448.4 Million on August 7th 2013.
The 6th biggest Powerball Lottery jackpot to have been won so far was a huge US$ 425.3 Million won by B.Raymond Buxton from Milpitas, California on February 19th 2014.
The 7th largest Power Ball jackpot win to date occurred when an anonymous winner from Lexington, South Carolina won a huge US$ 399.4 Million top prize on September 18th 2013.
Prior to this – the largest Power Ball jackpot win had been the huge US$ 365 Million won in February 2006 by a group of 8 food workers in Nebraska. This stood until 2013 as the largest lottery jackpot to have been won on a single ticket.
On October 19th 2005 a record Jackpot of US$ 340 Million was won by 2 related families in Jacksonville, Oregon. They split the lottery prize among themselves.
A US$ 337 Million jackpot was won on August 15th 2012 by Donald Lawson from Lapeer in Michigan – the 3rd largest in Power Ball history at the time.
On February 11th 2012 – Louise White from Newport in Rhode Island claimed a jackpot of US$ 336.4 Million in the name of the Rainbow Sherbert Trust. This was the largest ever Rhode Island Lottery win.

August 25th 2007 saw the Power Ball Results produce a jackpot of US$ 314 Million which was won by David Coterel Jr – a retired car worker from Ohio who travelled to Indiana to purchase his Power Ball tickets.
Statistical forecasts predict that the average Jackpot winnings have increased from US$ 95 million to US$ 141 Million and that more than 3.5 million additional prizes are expected to be won each year.
How Powerball Jackpots are Paid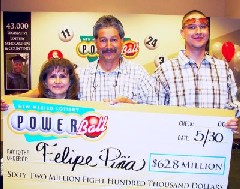 Jackpot lottery winners have a choice in how they wish to receive their winnings. They can choose to have a single cash lump sum payment or annuity payments.
If the jackpot lottery winner chooses to receive an annuity as opposed to a lump sum payment – it would be paid out to them in installments by way of 30 payments over a 30 year period.
The minimum jackpot prize would be US$ 40 Million and when a rollover occurs it increases by at least US$ 10 Million each draw.
In terms of value – the lump sum payment that a Jackpot lottery winner would receive would generally be roughly half that of the annuity value that they would get paid in annual payments.
In the vast majority of participating states – jackpot winners do not have to make the choice as to whether they want to take the lump sum or the annuity until after they have made the claim for their prize. Once they have claimed – they normally have up to 60 days in which to make this decision. Prior to November 1997 they had to make that decision at the time they purchased their ticket.
Of course whatever the size of lottery win you have achieved – if you play lottery with a genuine and authorized lottery ticket sales company such as TheLotter – all of this will be taken care of for you including the promise of prompt payment and your chosen US Lottery result delivered so you have nothing to worry about.
Click here to PLAY the Power Ball Lottery NOW