| | | | | | | | | |
| --- | --- | --- | --- | --- | --- | --- | --- | --- |
| <! --- = = = GLR BUTTON ON FB & TWITTER LOGOS ONLY = = = ---> | <! --- = = = END GLR BUTTON ON FB & TWITTER = = = ---> | <! --- = = = END EUROMILLIONS BUTTON = = = ---> | <! --- = = = END EUROJACKPOT BUTTON = = = ---> | <! --- = = = END MEGA MILLIONS FLAG = = = ---> | <! --- = = = END POWERBALL FLAG = = = ---> | <! --- = = = END LOVE MY LOTTO FLAG = = = ---> | <! --- = = = END YOUPLAYWEPLAY FLAG = = = ---> | <! --- = = = END GLR BUTTON ON FB & TWITTER = = = ---> | |
EuroJackpot € 18,000,000 Viking Lotto € 8,100,000
Loto Lithuania Games – Olifeja – Perlas.lt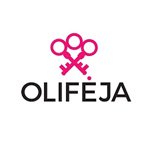 The company that runs and operates all Lithuania Lottery games is Olifeja which was initially established on December 12th 1992 and runs the Perlas.lt website in Lithuania.
Olifėja & Perlas.lt is regulated by its principal shareholder, the National Olympic Comittee of Lithuania and the Lithuanian State Gaming Control Authority. Both of these organisations oversee all of the operations of Lithuanian lotto games offered by Olifeja & Perlas.lt.
Initial thoughts of a Lithuanian Lottery originally came about as an idea that lottery funding could be used to help with the providing of valuable financial assistance for the Lithuanian Olympic effort.
The aim of Olifėja is to offer lottery players in Lithuania the chance to play attractive, exciting lotto games at affordable prices and in a responsible way. Since its beginning, its has paid out hundreds of lottery jackpot prizes and nearly 5,000 cars to lucky winners.
Prior to the formation of Olifeja, the only lottery games offered in Lithuania had been those from the Soviet branch of Sportloto.
The 2 primary Loto Lithuania games are multi-national and are played in many countries throughout Europe and Scandinavia.
You can also buy lottery tickets online and play these games from the comfort of your own home due to the presence on online lottery ticket sales companies such as TheLotter and MultiLotto.
Below is a summary of the main games offered by Olifėja – Loto Lithuania. On their separate pages there will be a more detailed overview of each lottery. Or you can visit the World Lotteries page to see a full list of lottery games from around the world.

---
Lithuania Lottery

–

EuroJackpot

–

Viking Lotto

EuroJackpot – Lithuania Lottery – Olifeja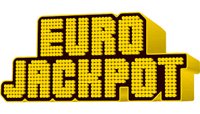 The biggest lottery (loterija) in the portfolio of games offered by Olifeja – the Lithuania Lottery – is the multi-national EuroJackpot since Perlas.lt first joined it on January 26th 2013.

The very first Euro Jackpot draw to include Lithuania Lottery players occurred a week later on Friday February 1st 2013.
The biggest ever Lithuanian Lottery win to date has been a massive € 7.64 MILLION which was won by a single ticket purchased in Kaunus for the EuroJackpot draw on May 15th 2015.
This was a one third share of the huge EuroJackpot 2nd prize win of € 22.93 MILLION split with 2 other tickets in Germany & Spain.
The 2nd prize was so high on this occasion due to the fact that the EuroJackpot top prize had already reached its maximum figure of € 90 MILLION and had continued with a further rollover draw – with surplus cash cascading down to the 2nd winning prize level.
EuroJackpot is played in 18 countries across Europe & draws take place once every week on a Friday and the biggest jackpot top prize which has been won many times is a huge € 90 MILLION.
You can read more on the EuroJackpot by clicking the link above.

---
Viking Lotto – Lithuania Lottery – Olifeja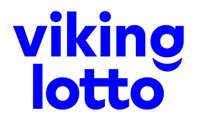 Another very popular game enjoyed by players of Lottery Lithuania games is the Vikingų Loto (Viking Lotto) – the world's 1st multi-national lottery – which began in 1993 and was introduced into the Loto Lithuania range of games in February 2012.
The Vikingu Loto – or Vikinglotto – produced Lithuania's biggest ever lottery win at the time of LTL 5.5 MILLION which was won by a family from Panevėžys on May 17th 2011. This record jackpot in Lithuania stood until the EuroJackpot win of May 2015. Another large Lithuanian Viking Lotto prize win was € 399,300 in 2017.
The Vikinglotto is played in 9 countries in the Scandinavian & Baltic regions of Europe & is drawn once a week on Wednesdays.
The biggest Viking Lotto jackpot won to date has been a massive € 44.26 MILLION which was shared between 2 winning tickets in August 2016, one from Norway and 1 from Denmark.
To read more details about the Viking Lotto click the link above.

---
Tele Loto – Lithuania Lottery – Olifeja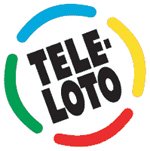 Another highly popular game among Lithuania Lottery players is the Tele Loto which – as its name implies – is a Television Lottery game and is broadcast on the LNK channel at 5.45pm every Sunday evening.The biggest Tele Loto win so far has been LTL 1,863,067 (approximately € 538,000) which was won on January 11th 1998 by a lucky player from Utena.
Another big TeleLoto win has been € 470,500 in 2017. In fact, prior to the introduction of the EuroJackpot game, Tele Loto had produced more big lotto winners than any other lottery in Lithuania.

---
Other Games – Lithuania Lottery – Olifeja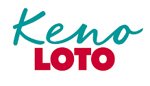 A further in-house Lottery Lithuania game from Loto.lt – Perlas.lt – is the Keno Loto which is a popular game that is drawn six days every week from Monday to Saturday.

The JEGA-2 is another popular Lithuania-only Loterija (lottery) that uses a matrix of 6/30. It is played by trying to correctly match 6 numbers drawn out of 30.

Draws for the JEGA 2 take place 6 times per week – at 10.10pm on Mondays to Fridays & on Saturdays at 8.25pm. Results of the Loto.lt draw for the JEGA-2 Loterija are broadcast on LTV.

Other Loterijos in the Perlas Loto.lt range of games are Loto 1634, Super Loto, KAULIUKAI, their popular Scratch Cards – known as Momentine Loterijos and Telephone Lottery – Telefoninė Loterija.

---
Clicking on any of the above links will take you to the page of your favourite Lithuanian Lottery game where you will be able to read much more detailed information about how each lottery works.
When any new games from the Loto Lithuania stable appear, we will write reviews about these too and include them in this section.
In the meantime, we hope you enjoy reading about the primary games offered by Olifeja and Perlas.lt, and continue to check both the EuroJackpot results and Viking Lotto results each week.

Return To Home Page from Olifeja

© Copyright 2009 - 2020 - Global-Lottery-Review.com All Rights Reserved
<! --- START WORLD LOTTO DROP DOWN BOX ---> <! --- END WORLD LOTTO DROP DOWN BOX --->
<! --- START WORLD LOTTERY RESULTS DROP DOWN BOX ---> <! --- END WORLD LOTTERY RESULTS DROP DOWN BOX --->
QUICK LINKS
<! --- === BUTTON 1 === ---> <! --- === BUTTON 2 === ---> <! --- === BUTTON 3 === ---> <! --- === BUTTON 4 === ---> <! --- === BUTTON 5 === ---> <! --- === BUTTON 6 === ---> <! --- === BUTTON 7 === ---> <! --- === BUTTON 8 === ---> <! --- === BUTTON 9 === ---> <! --- === BUTTON 10 === --->