Current Jackpot CAN$ 10,000,000
Canadian Lotteries

–

Lotto 6 49

The Lotto 6 49 is certainly the most well known and most widely played out of all Canadian Lottery games.
It is a game that is available across the whole of Canada – as well as overseas – & has produced the 2nd highest jackpot to date in Lottery Canada history at CAN$ 63.4 MILLION plus at times, as many as 2 out of 3 Canadians buy tickets for it.
The Lotto 6 49 began in Canada back in 1982 with the very first tickets being sold right across the country on June 4th 1982. The first 6 49 jackpot available was half a million Canadian dollars.
The game's first draw took place on June 12th 1982 and was the first Canadian Lottery game that allowed its players to choose their own lottery numbers. All previous Canada Lottery games used a method of serial numbers on tickets but the new 649 Lottery now made these types of pre-determined lottery numbers obsolete.
Originally – the Lotto 649 was drawn just once every week on Saturdays – until 1985 when it began drawings on Wednesdays becoming a twice weekly game. This increase in draws led to double the amount of tickets being sold right across the nation.
The Lotto 649 is one of the two games organized and run by the Interprovincial Lottery Corporation – ILC – in Canada. The ILC is the organization that runs country-wide Canadian Lottery games.
Interprovincial Lottery Corporation

–

ILC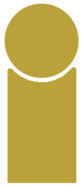 The Interprovincial Lottery Corporation is based in Toronto, Ontario and it is comprised of five different Canadian Lottery commissions that represent each of the various Canadian Provinces & these 5 Canadian Lotto companies are all joint owners of the the ILC.
The Provincial Canada Lottery companies that make up the ILC are the BC Lottery, Ontario Lottery and Gaming Corporation,  Atlantic Lottery Corporation, Loto Quebec & the WCLC – Western Canada Lottery Corporation – the company that looks after all lotteries in Alberta, Manitoba, Northwest Territories, Nunavut, Saskatchewan & Yukon.

The ILC was created in 1976 by these provincial Canadian Lottery organizations to oversee and organize country-wide lottery games all across Canada and these days it operates the 2 multi-provincial Canadian Lotteries – the Lotto 649 & Lotto MAX – and in the past was also in charge of the Lotto Super 7 & Millionaire Life games.
Each of the Provincial Canadian Lottery companies is individually responsible for marketing the nationwide Lotto 649 and Lotto MAX games from the ILC to their lottery players in their own province.
Lotto 649

–

Overview

The Lotto 649 is a traditional draw style, pick six lotto game from the Interprovincial Lottery Corporation in Canada. It is the ILC's flagship game and is a Canada-wide lotto that gives you the chance to win large jackpots every week for just 3 dollars per entry.
The game uses a matrix of 6/49 and the ILC make the draw twice a week on Wednesdays & Saturdays at 10.30pm Eastern Time.
The Lotto 649 jackpot begins at a minimum of CAN$ 5 MILLION and if the top prize is not won it will rollover and the increase will be added onto the next 649 Lotto jackpot, boosting the jackpot.
The jackpot will continue to increase in size draw after draw until the top prize is then finally won – meaning that this Canada Lotto results in some quite large jackpot figures frequently produced.
On September 18th 2013 one of the exciting changes made to the Lotto 649 was the extra CAN$ 1 MILLION raffle draw prize that is paid out to a winner with every single draw of the game.

We are very pleased that we have reviewed the Canadian Lottery – Lotto 6 49 – and would recommend that any players either from inside or outside of Canada give it a go. First of all though – let's take a good look at how this popular 6 49 lottery works below…
Lotto 649

–

How it Works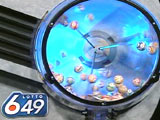 The Canadian Lottery – Lotto 649 – uses what's known as a 6/49 matrix meaning that 6 main numbers are drawn out of a number range from 1 to 49. In addition to the 6 main numbers – an Additional Number is drawn which is used to determine the prize winners on both the 2nd and the 6th levels of the Lotto 6 49 prize structure.

This means that when you are playing the Lotto 6 49 you need to select 6 numbers out of a range of numbers from 1 to 49. If you match all 6 of the numbers drawn you will be a jackpot winner.
In addition to the jackpot itself – there are 6 other ways in which you can win on this lottery – with prizes you can win if you match either 5 of the main numbers plus the Bonus Number, the 5 main numbers, 4 main numbers, 3 main numbers, 2 main numbers and the Bonus Number or even just 2 of the main winning numbers.
As well as the main numbers, a separate 10 digit number is also printed onto your ticket. This is the guaranteed CAN$ 1 MILLION lotto raffle number. If the number on your ticket matches the raffle number drawn, you'll win the prize! So, on top of the jackpot there are 2 x guaranteed CAN$ 1 MILLION prizes paid out every week.

A "Quick Pick" facility is available when playing the 649 Lotto – very much the same as the "Lucky Dip" option that is used in the UK National Lottery, EuroMillions in Europe, plus most other Canada Lottery and US Lottery games. This means that you can ask the lottery retailer or computer to automatically select all your Canadian Lottery numbers for you using their lotto number picker – which is also commonly called a random number generator.
Up until May 2019, the ILC employed the traditional method of drawing the Lotto 649 winning numbers, by using a rotating drum that contained rubber lottery balls. Since then though, they have updated their draw method usuing a random number generator.

The cost of playing this Canadian Lottery is CAN$ 3 per play.
Lotto 649

–

Who Can Play?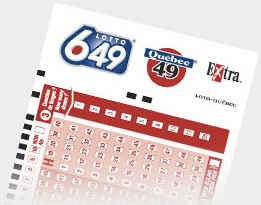 As with most Canada Lotto and USA Lottery games – it used to be only citizens who resided in Canada that were previously  allowed to participate in any of the Canadian Lotteries – which included all those such as the Lotto 6 49 plus Lotto Max, run by the ILC. In the past you had to purchase all your Lotto 649 tickets from a lottery ticket retailer that was based within Canada.
Nowadays though – with a good number of online lottery ticket sales agencies around the world such as TheLotter which are both authorized and accredited – you are now able to pick your Canadian Lotto 6 49 numbers online and purchase your tickets without worrying about where in the world you might be living.
This is great news of course if you live outside of Canada and want to play the Lotto 6 49 and ensure your entry into the next draw or would just like to have the convenience & ease of being able to buy lottery tickets online from the comfort of your home.
Like nearly all the other US Lotteries & Canadian Lotteries – you will need to be 18 years of age to be eligible to purchase a ticket for any of the ILC games including the 649 Lotto – except in the Province of British Columbia and the Atlantic Provinces of New Brunswick, Nova Scotia, Prince Edward Island, Labrador, and Newfoundland where players must be at least 19 years of age.
Click here to PLAY Lotto 649 NOW
Lotto 649 Numbers

–

Canadian Lottery Results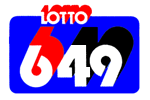 The Lotto 649 Canada is drawn in Toronto by the Interprovincial Lottery Corporation twice each week on both Wednesday & Saturday at roughly 10.30pm Eastern Standard Time.
There are various ways that you can check out the very latest winning Lotto 649 numbers plus numerous other Canadian Lottery Results to see if you are a lucky winner.
The Lotto 649 results can also be found at every Canadian Lottery retailer plus they will be published in numerous daily and weekly newspapers across Canada as well as being broadcast on radio and shown on television station CP24 in the province of Ontario.
Video recordings of the Lotto 6 49 results can also be viewed on the official websites of each of the ILC member Canadian Lotto organizations – olg.ca for the Ontario Lottery, & wclc.com for the Western Canada Lottery Corporation, bclc.com for the BC Lottery, lotoquebec.com for LotoQuebec and alc.ca for the Atlantic Lotto.
You can also come back to Global Lottery Review at any time to check up on the latest Canadian Lottery Results as well as any previous Canadian Lottery numbers that you may wish to find.
Lotto 649

–

Odds of Winning


The odds of winning on the Lotto 6 49 are highly competitive when compared to other nationwide US Lotteries & Canada Lotteries like Lotto Max, Mega Millions & Powerball.
The chances of you winning the Lotto 6 49 jackpot are 1 in 13,983,816 by matching all 6 of the main winning numbers – for these odds you could be one of the fortunate Lotto 649 jackpot prize winners.
For a 2nd level prize – the odds you face are 1 in 2,330,636 for matching 5 of the main winning numbers plus the Bonus Number.
The likelihood of you winning a prize on the 3rd tier comes in at a better 1 in 55,492 for matching 5 of the main winning numbers & for a prize on the 4th tier the lottery odds are reduced right down to just 1 in 1,033 for picking 4 of the main winning lotto numbers.
The odds for a 5th tier prize are 1 in just 57 for choosing 3 of the main winning numbers with the odds of a 6th tier win for matching 2 of the main numbers plus the Bonus Number being just 1 in 81.
The odds of you winning on the 7th and final prize level are 1 in 8 for selecting just 2 of the primary winning lottery numbers drawn.
Your overall odds of winning any 6 49 Lotto prize are 1 in 6.6.
Lotto 649

–

Record Jackpots


The biggest Lotto 649 jackpot to date has been a massive CAN$ 64 MILLION that was won by a single winning 649 ticket bought in Mississauga, Ontario for the October 17th 2015 drawing. This fantastic win was also the biggest ever jackpot in Canadian Lotto history until the Lotto MAX jackpot cap was raised.
The above record win overtook the huge CAN$ 63.4 MILLION that was won & shared between 4 very lucky ticket holders – 3 from the Province of British Columbia and 1 who came from the Province of Alberta – on April 13th 2013. This now stands as the 2nd largest jackpot ever to have been won on the Canadian Lotto 649 to date.

The 3rd biggest jackpot to have been won so far on the Lotto 6 49 has been a massive CAN$ 54.3 MILLION which was won back on October 26th 2005 by 17 oil and gas plant work colleagues from Camrose, Alberta. For this record draw at the time, 2 out of every 3 Canadians are understood to have bought tickets for the game.
The 4th highest Lotto 6 49 jackpot won to date occurred back on February 21st 2009 with the top prize at CAN $ 50.3 MILLION. This was shared by 4 winners – 3 from Ontario & 1 from Quebec.

Lotto 649

–

How Prizes are Paid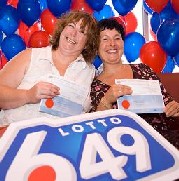 All prizes including the Lotto 6 49 jackpot are paid out by the individual ILC member Provinces in the form of tax free cash.
You will have 1 year from the date of the drawing to make your winning prize claim before your ticket will become invalidated.

As the 6 49 Lottery is available across all of the Provinces throughout Canada – the rules vary slightly regarding the claiming of prizes won depending upon which of the Provinces you had bought your lottery ticket in. 
For example...
In Ontario you can claim prizes of up to CAN$ 1,000 from any Ontario Lottery retailer. All prizes of up to CAN$ 9,999 may be claimed by mail, prizes of up to CAN$ 250,000 can be claimed from some OLG Slots & Casinos & more than CAN$ 250,000 in prizes must be claimed at the main OLG Prize Center in Toronto.
In Quebec you can claim all prizes of up to CAN$ 600 from any Loto Quebec retailer whilst you must make your claim of any prize that is more than CAN$ 600 at the Winners Payout Section of the Quebec Lottery offices based in either Montreal or in Quebec City.
In British Columbia prizes of up to CAN$ 200 can be claimed at most BC Lottery retailers and also prizes of up to CAN$ 999.99 if enough funds are available on site. Prizes of up to CAN$ 9,999.99 must be claimed from any of the Regional Prize Payout locations & CAN$ 10,000 or more in prizes must be claimed from the British Columbia Lottery Corporation Offices in Vancouver or Kamloops.
Across the Atlantic Provinces of New Brunswick, Nova Scotia, Newfoundland & Labrador plus Prince Edward Island – prizes of up to CAN$ 250 can be claimed from all Atlantic Lotto retailers, prizes from CAN$ 250 to CAN$ 9,999.99 can be claimed at any branch of the Novia Scotia Bank & CAN$ 10,000 or more at an Atlantic Lottery Office in either Moncton, Dartmouth or St. John's.
In the Provinces of Alberta, Saskatchewan, Manitoba, the Yukon, Northwest Territories and Nunavut – all Western Canada Lottery Corporation prizes of up to CAN$ 200 can be claimed from any Western Canada Lotto retailer, prizes of up to CAN$ 1,000 may be claimed at Lottery Ticket Centers providing enough funds are available, any prize of between CAN$ 1,000 and CAN$ 9,999.99 may be claimed at the Prize Payout Offices in Calgary, St.Albert, Regina, Saskatoon or Winnipeg – whilst you will need to make an appointment to claim any prizes won of more than CAN$ 10,000.
Of course, if you play lottery online whatever the size of your win may be, lottery ticket sales companies such as TheLotter will take care of all these details for you – including providing you with your preferred Canadian Lottery results – so you needn't be concerned.
Lotto 649

–

Where the Money Goes

Proceeds from the sales of Interprovincial Lottery Corporation lotto tickets – including the Lotto 6 49 Canada – are retained & used by the individual Province in which the sales were made.
Revenues generated by these Lotto Canada games generally go to the government where they are then subsequently used for the benefit of many different areas of life within that Province including education, social and health care, among various other aspects.
Click here to PLAY Lotto 649 NOW