Current Jackpot CHF 6,200,000
SwissLos

–

Loterie Romande


All Switzerland Lotto games are organized and run by 2 individual lottery companies that were both founded and established way back in August 1937.
SwissLos and Loterie Romande are responsible for the administration and the overseeing of all matters related to the Swiss Lottery and these in turn are governed by the cantonal laws and federal regulations that apply to each of the separate cantons that they represent.
Loterie Romande is in charge of Lotto Swiss – Loterie Suisse – games in each of the 6 French speaking cantons of Switzerland which are Vaud, Fribourg, Valais, Neuchâtel, Geneva and Jura.
SwissLos controls the operations of the Swiss Lottery in the 19 German speaking cantons of Switzerland which are Zürich, Bern, Lucerne, Uri, Schwyz, Obwalden, Nidwalden, Glarus, Solothurn, Thurgau, Basel-Stadt, Basel-Landschaft, Aargau, Schaffhausen, Zug, Appenzell Ausserrhoden, Appenzell Innerhoden, St.Gallen, Graubünden, plus Italian speaking Ticino and Liechtenstein.
The range of games in the Swiss Lottery portfolio include the Banco, Banco Jass and Trio Magic which are offered by Loterie Romande – SportTip, TOTOGoal, Bingo, Subito, and PMU which are offered by SwissLos – plus the 2 games that are offered by both companies – the huge EuroMillions and the game that we shall be looking at in great detail here – the Swiss Lotto itself...

SwissLotto

–

Overview


The Swiss Lotto – or Loto Suisse – is a typical draw-style, jackpot lottery game and is the flagship in-house game offered by SwissLos in the German speaking cantons of Switzerland and by Loterie Romande in the French speaking Swiss cantons.
The first draw of the SwissLotto occurred on January 10th 1970 when the game was launched by SwissLos and Loterie Romande – in the beginning a smaller matrix of 6/40 was in use.
The Swiss Loto matrix was changed on April 1st 1986 to 6/45 and the additional Joker game was introduced on June 18th 1988.
Initially the Swiss Lotto was drawn only on a Saturday until the introduction of a Wednesday drawing on January 8th 1997.
The rePLAY free addition to the Swiss Lotto was brought in on March 10th 2007 and Swiss Lotto PLUS could be played from April 19th 2009 until it was withdrawn on January 9th 2013.
The latest configuration of the Swiss Lotto game was introduced on January 10th 2013 and we hope you enjoy reading on further down the page to see just how it works and how you can play...
SwissLotto

–

How it Works

The Swiss Lotto uses a double matrix of 6/42 + 1/6 which means that firstly – 6 main winning lottery numbers are drawn from a number range of 1 to 42.
This is followed by 1 Lucky Number which is then drawn from a number range of 1 to 6. In German speaking Switzerland with SwissLos – the Lucky Number is known as the Glückszahl and with Loterie Romande in French speaking Switzerland it is called N° Chance.

So – when you play SwissLotto – you will first need to make your choice of 6 main numbers out of that number range from 1 to 42 followed by 1 Lucky Number out of the number range from 1 to 6.
If you match all 6 of the main lottery numbers drawn plus the Lucky Number then you will have won the Swiss Lotto jackpot.
The Swiss Lotto jackpot commences at CHF 1,500,000 and will rollover – increasing in size each time it is not won until a winner is produced. There is no limit to how many times the jackpot can rollover which can lead to some massive top prize figures – the biggest to have been won so far being almost CHF 50 MILLION.
A Quick Tip facility is available when you play Swiss Lotto – the same as the Lucky Dip option that is used when playing the UK National Lottery and the EuroMillions or the Quick Pick used in nearly all USA Lottery games. This means you can ask the lottery retailer or computer to automatically select all of your SwissLoto numbers for you by using their random number generator.
When playing a standard entry in the Swiss Lotto you must enter a minimum of 2 lines for which the cost will be CHF 2.50 per line.
SwissLotto

–

Joker

Joker is an add-on game you can participate in when you play Swiss Lotto to increase your win.
If you decide to play Swiss Lotto with the Joker option – your lottery ticket will be printed with a separate 6 digit Joker number.
The aim is for the Joker number printed on your ticket to match as many of the last digits of the Joker number drawn as possible – you will even win by successfully matching just the final 2 digits.

If your Joker number matches all 6 digits of the Joker number drawn – you will be the winner of the Swiss Lotto Joker jackpot.
The cost of adding the Joker option when you play Swiss Lotto is just CHF 2.00 – simply mark the 'Joker' box on your playslip.

SwissLotto

–

rePLAY


rePLAY is another additional game from the Swiss Lottery that you automatically play for free – every time you take part in the main Swiss Lotto draw.
On your Swiss Lotto ticket there will be a separate single digit number printed from 1 to 13 – this is your rePLAY number.
Your rePLAY number is drawn twice each week directly after the main winning lotto numbers, Lucky number and Joker number.
If the rePLAY number that is printed on your Loterie Suisse ticket successfully matches the rePLAY number drawn – then you will immediately be awarded with a free Swiss Lotto Quick Tip entry.
There is no cost at all to participate in the rePLAY draw. It is effectively a free lottery entry that SwissLos and Loterie Romande give you when you are playing a standard game of Swiss Lotto.
SwissLotto

–

Who Can Play?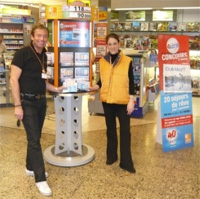 As with the majority of lottery games around the world – previously only residents living in Switzerland were allowed to play in any of the Lotto Swiss games including the Swiss Lotto itself – you used to have to purchase your Swiss Lottery tickets from an authorized retailer inside Switzerland.
Today though – this is not a problem as there are various fully genuine and authorised online lottery ticket sales companies such as TheLotter available from which you can purchase your Loterie Suisse tickets from pretty much anywhere in the world.
This is great news of course if you live outside of Switzerland and want to play the Swiss Lottery – ensure your entry into the next draw or simply want to have the ease and convenience of being able to buy lottery tickets online from your own home.

You will need to be a minimum of 18 years of age to be eligible to purchase a ticket for any of the Switzerland Lotto games including the Swiss Lotto. This applies to players in both French speaking Switzerland with Loterie Romande and also players in German speaking Switzerland with SwissLos.
Click Here to PLAY SwissLotto NOW

Swiss Lotto Results



The Swiss Lotto is drawn by SwissLos and Loterie Romande twice every week on both Wednesdays at 7.00pm and on Saturdays at 5.00pm local time.
There are various different ways that you can check the most up to date Swiss Lotto Results and find out if you have become a lucky winner.
The Swiss Lotto Results will be broadcast on Schweizer Radio und Fernsehen – SRF1 – on draw nights, plus they will be displayed on page 161 of Teletext and be published in national newspapers.
The official websites of both Loterie Romande – loro.ch – and SwissLos – swisslos.ch – will also be displaying the very latest Swiss Lotto Results directly after each draw and you can return to Global Lottery Review at any time to check on both the latest results plus any past Swiss Lotto Results that you wish to see.
SwissLotto

–

Odds of Winning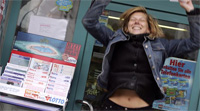 The odds of winning something on the Swiss Lotto are very competitive when compared to many worldwide lotteries and with 8 different ways you can win – this means there's lots of prizes to be won on the Lotto CH twice every week.
The odds of winning a Swiss Lotto jackpot by matching the 6 main numbers plus the Lucky Number are 1 in 31,474,716 – for these odds you could be one of the SwissLotto jackpot winners.
For a prize on the 2nd level and to win 1 MILLION CHF – the odds come in at 1 in 6,294,943 for matching the 6 main numbers.
The odds of you winning a 3rd level prize are 1 in 145,716 for matching 5 main numbers plus the Lucky Number and odds for a 4th level prize are 1 in 29,143 for picking 5 of the main numbers.
For a 5th division prize – your odds of winning are 1 in 3,331 for matching 4 of the main numbers plus the Lucky Number whilst the odds of you winnng a 6th division prize are 1 in 666 for correctly selecting 4 of the main winning lottery numbers drawn.
For a prize on the 7th level – you have winning odds of 1 in 220 for successfully selecting 3 of the main numbers plus the Lucky Number with the 8th and final prize level offering odds of 1 in 44 for matching just 3 of the main winning lotto numbers drawn.
SwissLotto

–

Record Jackpots

The overall biggest Swiss Lotto jackpot to have been won so far has been a massive CHF 70.13 MILLION which was won on December 17th 2016 and shared by 3 lucky ticket holders who each received an equal winning share of CHF 23,376,695.30.

The 2nd biggest SwissLotto jackpot won to date has been a huge 48,598,076 CHF won with numbers 3, 4, 7, 21, 22, 23 and Lucky Number 2 on August 23rd 2014 by a man from Bern.
The 3rd largest Swiss Lotto jackpot to have been won to date has been the CHF 37,025,973,45 jackpot of May 20th 2017 which was won by a lucky single ticket holder with the winning numbers of 7, 14, 17, 23, 25, 38 and the Lucky Number 5.
The 4th largest Swiss Lotto jackpot to have been won so far has been the 35,788,873 CHF won back on March 10th 2010 with the winning numbers 16, 20, 31, 34, 41, 43 and a Bonus Number of 1.
November 30th 2013 saw a jackpot of 34,545,010 CHF won on the Swiss Lotto – the 5th highest win to date and with winning numbers of  6, 17, 18, 22, 23, 26 plus a Lucky Number of 3 – and the 6th biggest is the 32,333,251 CHF jackpot won with numbers 2, 13, 17, 30, 34, 38 and Lucky Number 1 on August 5th 2013.
SwissLotto

–

How Prizes are Paid

If you become the lucky winner of a SwissLotto jackpot – you will be paid your winnings in the form of a cash lump sum. All Swiss Lottery prizes are paid as cash including the Swiss Lotto.
You will have up to 26 weeks from the date of the draw taking place to make your winning claim – after this time your Swiss Loto ticket will be rendered invalid.
Any amount up to 1,000 CHF that you have won on the SwissLoto will be paid directly into your players' account which you can then transfer to your own bank or post office account within 26 weeks.
All wins up to and including 1,000 CHF are completely tax free.
If you win anything above 1,000 CHF – you will be paid directly into your bank or post office account after the deduction of taxes.
If you play lottery online however – whatever your win – these prize claim details will not be any concern for you because your authorised lottery ticket sales company such as TheLotter will take care of this and ensure you are paid promptly and directly.
SwissLotto

–

Where the Money Goes

Proceeds from Swiss Lottery games – including the Swiss Lotto / Loterie Suisse – go towards numerous good causes that affect the population of Switzerland with hundreds of thousands of people across the country benefiting both directly and indirectly.
Lottery profits generated by SwissLos are forwarded to the 20 separate German speaking cantons in Switzerland who then use the money received to assist 12,000 charitable beneficiaries in the areas of social support, the environment, sport and culture.
In French speaking Switzerland – Loterie Romande distribute 83.33% of the proceeds gained from the ticket sales of Loterie Suisse games to each of the 6 cantons who then separately share that revenue amongst thousands of non-profit institutions.

Areas that receive funding from Loterie Romande include social help and assistance for the elderly, youth development and education, plus health and disability, training and research, heritage conservation, culture, the environment and tourism.

A further 16.66% of Loterie Romande profits is channelled towards amateur and professional sports including the breeding of horses.
Click Here to PLAY Swiss Lotto NOW