| | | | | | | | | |
| --- | --- | --- | --- | --- | --- | --- | --- | --- |
| <! --- = = = GLR BUTTON ON FB & TWITTER LOGOS ONLY = = = ---> | <! --- = = = END GLR BUTTON ON FB & TWITTER = = = ---> | <! --- = = = END EUROMILLIONS BUTTON = = = ---> | <! --- = = = END EUROJACKPOT BUTTON = = = ---> | <! --- = = = END MEGA MILLIONS FLAG = = = ---> | <! --- = = = END POWERBALL FLAG = = = ---> | <! --- = = = END LOVE MY LOTTO FLAG = = = ---> | <! --- = = = END YOUPLAYWEPLAY FLAG = = = ---> | <! --- = = = END GLR BUTTON ON FB & TWITTER = = = ---> | |
EuroJackpot € 18,000,000
Loto Hrvatska – Lutrija hr
– Hrvatska Lutrija


Lottery games in Croatia have been recorded as far back in time as 1762 in Zagreb with modern day type Croatian lotteries being operated and organised since October 1945 when the first drawing of the Yugoslav Lottery took place in Belgrade.  
The Directorate for Croatia was formed as part of the Yugoslav Lottery in 1951 & on May 15th 1960 Sports Forecasting launched. 
The Loto 7 game was introduced on January 3rd 1962 and is still going strong today. Srećke (Luck) was also launched at this time.  
On July 25th 1973, the Croatian Lottery – Lutrija Hrvatske – became an independent organisation but remained a part of the overall umbrella of the Yugoslav Lotteries (the Business Union of Yugoslav Lottery Organisations). Loto, Instant Lottery, Express Lottery, Tombola, Bingo were introduced by the Croatia Lottery.  
When Croatia became an independent country from Yugoslavia in 1993 the name of the organising company was changed from Lutrija Hrvatske to what we know today – Hrvatska Lutrija – and the range of Croatian Lottery games was expanded even further to include Keno, TV Bingo and Casinos in addition to other games.  
In 2010 Htrvatska Lutrija began to offer its lottery players the chance to buy lottery tickets online via its website lutrija hr and in February 2013, the Croatian Lottery then joined the multi-national EuroJackpot group of countries to offer the Euro Jackpot lottery right across Europe. It had been first launched in March 2012.  
The aim of Hrvatska Lutrija is to raise monies for various projects throughout Croatia, thus improving many aspects of life, whilst at the same time offering people right throughout the country the opportunity to take part in fun and exciting games of chance.  
Hrvatska Lutrija is a member of both the Association of European State Lotteries and the World Lottery Association and adheres to their strict codes of conduct whilst at the same time upholding their values and standards in relation to responsible gambling.  
Players from across the world are able to buy lottery tickets online for the EuroJackpot from the comfort of their own homes, with the help of online lottery ticket concierge companies like TheLotter.  
You will see below, a brief summary of all the principal games offered by Loto Hrvatska. A much more detailed description can be found by clicking on the relevant link and you can also visit our World Lotteries page for a complete list of all the major lottery games from around the world and see how each one works.
---
EuroJackpot – Loto 7 35
– Loto 6 45
– TV Bingo
EuroJackpot – Lottery Croatia – Hrvatska Lutrija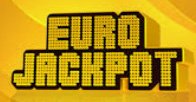 The biggest multi-national European lottery game in terms of reach is the EuroJackpot. This was launched initially by 7 separate countries across Europe on March 17th 2012 as a rival to the hugely successful EuroMillions.  
At the beginning it was Finland, Slovenia, Germany, Italy, Estonia, the Netherlands, & Denmark that were the participating countries offering their citizens the opportunity to take part in the game.  
In June 2012, Spain came on board and this was then followed not long afterwards on February 1st 2013 by Croatia, Lithuania, Norway, Iceland, Sweden & Latvia joining the EuroJackpot group.  
The Czech Republic became the next state to become a part of the EuroJackpot group of countries on October 10th 2014 with Slovakia and Hungary then joining forces the following year on October 9th 2015. Poland was the last of the current compliment of European countries to become a member in September 2017.  
This meant that now with a total of 18 countries across Europe partaking in the EuroJackpot lottery, it now boasted an even wider audience range than its more established cousin, EuroMillions.  
The EuroJackpot uses a dual matrix of 5/50 + 2/10 which means that when you play, you need to choose 5 main numbers out of a range from 1 to 50 and then select 2 Euro Numbers from 1 to 10. 
If you correctly match the 5 main winning numbers plus the 2 Euro Numbers you will be the lucky winner of a EuroJackpot Hrvatska top prize which will be a minimum of € 10 MILLION. This can rise to as much as € 90 MILLION if no jackpot winner is produced.  
This is definitely one of the highest European lottery jackpot prizes available and the maximum amount of € 90 MILLION has indeed been won on numerous occasions which makes it one of the most exciting lotteries around for players to participate in across Europe.
The biggest EuroJackpot Hrvatska top prize to have been won so far with the Croatia Lottery has been a huge HRK 131,794,842.60 (€ 17,283,821.50) which was won on January 10th 2014 by a very lucky player from Zagreb. This is by far the biggest lottery prize ever to have been won to date in the history of Hrvatska Lutrija.  
There are 12 different ways you can win on the EuroJackpot and the odds of winning the jackpot prize are 1 in 95,344,200 with the overall odds of you winning any Euro Jackpot prize being 1 in 26.  
The EuroJackpot draw is made at 9.00pm on Fridays in Helsinki, Finland with all tickets being evaluated in Denmark & Germany.
---
Loto 7 35 – Lottery Croatia – Hrvatska Lutrija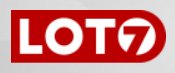 The Loto Hrvatska was first introduced way back on January 3rd 1962 and was originally had a 6/49 configuration with this being changed to a 6/39 matrix in 1964.  
In 1985 Lutrija Hrvatske, whilst still under the control of the Yugoslav Lottery, changed the Loto hr game to the Loto 7 39 – Loto 7 od 39 – and it remained like this for many years, becoming the most popular offering in the Croatia Lottery portfolio of games. 
On October 13th 2018 Hrvatska Lutrija altered the game to the configuration that we know today – Loto 7 35 – giving the matrix a small number guess range.The idea behind this upgrade was to produce even more prizes for the Loto 735 and to produce even more winners.The Loto 7 od 35 was also re-branded at this time and given a new image with the names Loto 7 & a logo of Lot 7.
Today the Loto 735 uses a matrix of 7/35 which means that you need to choose 7 numbers out of a range of numbers from 1 to 15 when playing. In addition to the 7 main winning lotto numbers, an additional number is also then drawn by Hrvatska Lutrija that is used to determine the prizes for the winning levels 2, 4, 6, 8 and 9.
If you successfully match all 7 of the main Loto 7 35 numbers drawn then you will be a winner of a Loto 7 jackpot prize. The odds of winning the Lot 7 jackpot are 1 in 6,724,520 and the overall odds of you winning any prize on the Loto 7 od 35 are just 1 in 13. 
A jackpot cap has been placed on the Loto 735 by Hrvatska Lutrija which means that the jackpot can climb as high as a maximium of HRK 10 MILLION. If the top prize is still not won at this point, the jackpot funds will be transferred to the 2nd winning prize level. 
The Loto 7 35 2nd prize for matching 6 of the main numbers plus the supplementary number will be a minimum of HRK 400,000. 
The biggest Loto 7 jackpot to have been won in the history of Hrvatska Lutrija has been a massive HRK 79,719,634.53 which was won in 2014. This was when the Loto 7 od 39 game was in operation and before the jackpot cap had been put in place. 
The 2nd biggest Loto 7 jackpot has been HRK 43,827,503.92 which was won on June 17th 2009 by an elderly man from Bjelovar and once again, was when the game was the Loto 739.
There are 9 different ways you can win on the Loto 7 35 – for matching all 7 main numbers, 6 main numbers plus the additional number, 6 main numbers, 5 main numbers plus the additional number, 5 main numbers, 4 main numbers plus the additional number, 4 main numbers, 3 main numbers plus the additional number or even no main numbers, just the additional number.
You can win even more money by playing Loto 7 with the optional Joker optional. The Joker number is created by using the final digit of each of the first drawn Loto 7 35 main numbers. The serial number on your ticket must match some or all of the Joker number digits. To win the Joker 1st prize, all the digits will need to match. 
You can either choose your own set of numbers or use the handy Quick Pick facility that determines your numbers for you using a random number generator. A subscription can be used whereby you play the same set of numbers for up to 8 draws in advance. 
The cost to play Loto 7 od 35 is 7kn for a single play – if you wish to add on the extra Joker option this will cost an additional 5kn.  
Draws for the Loto 7 35 are made twice every week both on a Wednesday and Saturday at 8.00pm and are broadcast on Croatian Television channel HTV1 where you can see the results
---
Loto 6 45 – Lottery Croatia – Hrvatska Lutrija

The Loto 6 45 is another highly popular lottery from Hrvatska Lutrija and was first introduced on November 6th 1988 under the name Loto Fortuna 645. The game was changed slightly in 1995 when a supplementary number was added. It used to be drawn just the once per week on Sundays until March 22nd 2018 when a 2nd draw was added and it then became twice weekly.  
The Loto 6 od 45 uses a matrix of 6/45 meaning that when you play, you will need to select 6 numbers out of a range of numbers from 1 to 45. Firstly, 6 main numbers are drawn followed by the additional number which is used to determine 2nd level winners.  
There are total of 5 separate ways you can win on the Loto 645, for matching all 6 of the main numbers, for matching 5 of the main numbers plus the additional number, 5 of the main numbers, 4 of the main numbers, or even just 3 of the main winning numbers. 
If you correctly pick all 6 of the winning Loto 6 45 numbers, you will win a jackpot prize. The odds of a jackpot win are 1 in 8,145,060 and if the jackpot is not won, it will rollover onto the next drawing, increasing in size for each draw until a winner is finally produced.
HRK 16,584,320.26 is the biggest Loto 6 45 jackpot to have been won so far which was won by a Hrvatska Lutrija player in 1995. 
Joker is an optional extra game that you can play with Loto 6 od 45 to give you the chance of winning an even greater amount. This works the same was as with Loto 7 35 – a serial number is printed on your ticket and this will need to match all or some of the Joker digits. The Joker number is made up using the final digit of each of the Loto 645 numbers in the exact order that they were drawn.  
You can choose the Quick Pick option if you don't want to choose you own numbers. This will select your numbers for you using a random number generator. You can also use the same sequence of numbers to play Loto 6 od 49 in advance for up to 8 drawings.  
To play Loto 645 on its own costs just 2kn and if you want to add the additional Joker option this will cost only an additional 7kn. 
Hrvatska Lutrija draw the Loto 6 45 twice each week on both Thursdays and Sundays and this is shown on the HTV1 Croatia TV channel at 8.00pm where you can check on the latest results.
---
Other Games – Lottery Croatia – Htvatska Lutrija

BRZIH 35 (Fast 35) was launched by Hrvatska Lutrija in October 2018 and is a Keno style of lotto game that offers a jackpot for you to play for that is worth right up to HRK 1 MILLION.  
Draws take place every 5 minutes of the day (hence the name) for 24 hours and for 7 days every single week. 35 numbers are drawn each time for the BRZIH 35 in groups of 5 using a random number generator out of a total range of numbers from 1 to 48.  
With 'MY 6' you will win if you match all 6 numbers. In other games you can predict the entire sum of the first 5 numbers that are drawn – either greater or less than 122.5, or the first or last number either greater or less than 24.5, the first or last number either odd or even, colour of the first or last ball, the most drawn colour, or whether more odd or even numbers will be drawn. 
You can play with a Bonus game in which all your winnings will be doubled by Hrvatska Lutrija apart from the jackpot amount itself.  
The cost per play on the BRZIH 35 is just 2kn and you can play with a subscription and take part in up to 12 draws at a time.

The numbers game KENO was originally introduced to the Lutrija hr portfolio of lottery games in 2006.  
With KENO, 20 numbers are drawn from a 1 to 80 number range. Players need to pick their own numbers from 1 to 80 and decide how much they wish to play for by combination, for example:-  
KENO 10 & KENO 9: from 1kn to 20kn
KENO 8: from 1kn to 40kn
Other KENO games: from 1kn to 100kn  
In the KENO game unusually, with each play a participant will know in advance exactly how much they are able to win.  
The maximum prize pool for KENO 10 is KRK 2 MILLION and for all other Keno games the available prize pool is HRK 800,000.  
You can play KENO with a Quck Pick if you wish and let the computer choose your numbers for you plus it is possible to play in advance for between 2 & 7 draws by playing with a subscription. 
KENO games are drawn twice every day at 2.30pm and 8.30pm.

BINGO was introduced into the Croatia Lottery portfolio way back in 1973 and there are various online BINGO games that you can enjoy and take part in all day every day throughout the entire week.  
Bingo Joker – Monday to Sunday every 5 minutes from 10.15pm to 1.55pm  
Bingo Detox – Monday to Sunday every 5 minutes from 7.00am to 10.55am, 12.30pm to 1.55pm, 3.30pm to 4.55pm  
Bingo Venzia – Monday to Sunday every 5 minutes from 11.00am to 12.25pm, 2.00pm to 3.25pm, 6.30pm to 7.55pm, 9.35pm to 10.10pm  
Bingoteka – Monday to Sunday every 5 minutes from 5.00pm to 6.25pm, 8.00pm to 9.25pm  
Oink Bingo Godina – Monday to Sunday at 9.30pm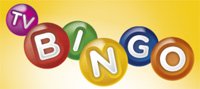 TV BINGO 15 od 90 was first launched by Hrvatska Lutrija on June 14th 2002 and broadcast on Croatian TV and is otherwise known as the Bingo 90. 
There are 6 different combinations on every playing slip and each one consists of 15 different numbers that range from 1 to 90.  
The top prize is, of course, BINGO but you can also win with either the Superbingo, Bingo 33, Bingo 36, Bingo 39 or the Bingo 40+. 
Bingo 15 od 90 is drawn Monday at 6.20pm & is shown on HTV2.
---
You can learn much more about how the EuroJackpot works by clicking on the link further up the page. This will allow you to make a more informed decision about how you should play and also how to go about playing lottery online if you should wish to do so.
When any new games are introduced by Hrvatska Lutrija in the future, we shall write about them here and include them in this section on the Croatia Lottery. Likewise, if any of the games are discontinued by Loto Hrvatska, we will detail the information here.
For now, we hope you enjoy reading about your favourite game from Loto hr and wish you good fortune if you decide to play any of them. You can check the latest EuroJackpot results here at Global Lottery Review or by visiting the official website lutrija hr.
Return to Home Page from Hrvatska Lutrija

© Copyright 2009 - 2020 - Global-Lottery-Review.com All Rights Reserved
<! --- START WORLD LOTTO DROP DOWN BOX ---> <! --- END WORLD LOTTO DROP DOWN BOX --->
<! --- START WORLD LOTTERY RESULTS DROP DOWN BOX ---> <! --- END WORLD LOTTERY RESULTS DROP DOWN BOX --->
QUICK LINKS
<! --- === BUTTON 1 === ---> <! --- === BUTTON 2 === ---> <! --- === BUTTON 3 === ---> <! --- === BUTTON 4 === ---> <! --- === BUTTON 5 === ---> <! --- === BUTTON 6 === ---> <! --- === BUTTON 7 === ---> <! --- === BUTTON 8 === ---> <! --- === BUTTON 9 === ---> <! --- === BUTTON 10 === --->