| | | | | | | | | |
| --- | --- | --- | --- | --- | --- | --- | --- | --- |
| <! --- = = = GLR BUTTON ON FB & TWITTER LOGOS ONLY = = = ---> | <! --- = = = END GLR BUTTON ON FB & TWITTER = = = ---> | <! --- = = = END EUROMILLIONS BUTTON = = = ---> | <! --- = = = END EUROJACKPOT BUTTON = = = ---> | <! --- = = = END MEGA MILLIONS FLAG = = = ---> | <! --- = = = END POWERBALL FLAG = = = ---> | <! --- = = = END LOVE MY LOTTO FLAG = = = ---> | <! --- = = = END YOUPLAYWEPLAY FLAG = = = ---> | <! --- = = = END GLR BUTTON ON FB & TWITTER = = = ---> | |
EuroJackpot € 18,000,000 Viking Lotto € 8,100,000
Lottery Slovenia – Loto Slovenia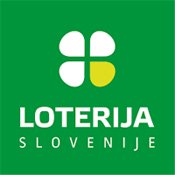 Slovenia Lottery games date as far back as 1890 when the Serbian National Class lottery was first established. This had to cease temporarily for the duration of World War 1 and then recommenced afterwards across the entire country of Yugoslavia.
In 1952 the National Class Lottery was renamed the Yugoslav Lottery and this operated until 1972 when the Lottery Institute of Slovenia was formed. This, in turn, was renamed the Lottery of Slovenia – Loterija Slovenije – in 1981 and is the company that we now have today operating Slovenia Lottery games across the country.
The most popular in-house lottery in Slovenia is the Loto 7 39 – known as the Loto Slovenia – which was first launched as far back as 1962, still going strong today and is as popular as ever. 
A new Lotto Win draw was added to the Loto 739 in 2001 and the Lotto 7 39 was further enhanced in 2008 when the Loto PLUS was introduced. 2014 saw a jackpot cap pit on the Loto 7 39 meaning that the maximum the jackpot could rise to would be € 5 MILLION.
Loterija Slovenije joined the multi-national EuroJackpot lottery consortium of countries at the outset, on March 17th 2012 and subsequently joined the Nordic / Baltic group of countries that offered players the Viking Lotto game on November 9th 2017.
Today, the Slovenia Lottery offers its players various Loterija (Lottery) games including EuroJackpot, Viking Lotto, Loto 7 39, Loto Plus, Super Loto, 3x3, Tiki Taka and numerous scratch cards.
---
Loterija Slovenije

–

EuroJackpot

–

Viking Lotto
EuroJackpot – Slovenia Lottery – Loterija Slovenije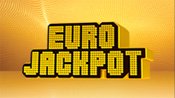 The biggest and the most popular loterija – lottery – in the Loto Slovenia portfolio of games is the pan-european EuroJackpot which the Slovenia Lottery began selling tickets for right at its beginning along with 6 other countries on March 17th 2012. The other countries to launch the game with Slovenia as a rival to EuroMillions were Germany, Finland, Denmark, Italy, the Netherlands and Estonia.

Over the years the number of countries now taking part in the Euro Jackpot has grown and now stands at 18 separate nations that participate in this lottery that is only 2nd in size to the EuroMillions.
The other countries to have subsequently joined the EuroJackpot group have been Spain, Croatia, Iceland, Latvia, Lithuania, Czech Republic, Norway, Sweden, Hungary, Slovakia and lastly Poland.

The biggest Eurojackpot win to have occurred in Slovenia to date has been a massive € 28.2 MILLION won on May 16th 2014 by a lucky player from Žalec. This is also the biggest overall jackpot win in the history of any Slovenia Lottery game from Loterija Slovenije.
The EuroJackpot top prize can rise as high as € 90 MILLION and this has indeed been won on many occasions. Draws for the Euro Jackpot take place once a week on Fridays at 9.00pm in Helsinki.
To learn much more about EuroJackpot just click the link above.

---
Viking Lotto – Slovenia Lottery – Loterija Slovenije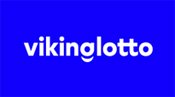 The other multi-national lotto game to be offered by Loterija Slovenije is the highly popular Viking Lotto which was initially launched by 5 Scandinavian countries on March 14th 1993. The countries invloved at the outset were Finland, Sweden, Norway, Denmark & Iceland.
In the following years Estonia, Latvia, Lithuania, also joined the Viking Lotto consortium and offered the game to its lottery players.

Loterija Slovenije then joined the other Nordic / Baltic countries in the Viking Lotto group on November 9th 2017 and began to offer Slovenia Lottery players the chance to buy Viking Lotto tickets.
This now meant that there were a total of 9 separate countries participating in draws of the Viking Lotto – the first and original multi-national lottery to have been introduced across Europe.
Draws for the Viking Lotto take place once every week on a Wednesday and the lottery draw is made at 8.00pm from the Norway Lottery headquarters in Norsk Tipping, Hamar, Norway.
The Viking Lotto jackpot commences at € 3 MILLION and will rollover each week that there are no jackpot winners produced. This means that it can rise as high as a massive € 35 MILLION.
The biggest Viking Lotto jackpot to have been won so far has been a huge € 44 MILLION which was won in 2016. This was before a jackpot cap of € 35 MILLION was introduced in 2017 and the prize was split between a group of 10 Norwegian players and a single winning ticket from Denmark. We still wait for a Viking Lotto jackpot to be won with Loto Slovenia but it is only a matter of time.

To find out more about the Vikinglotto simply click the link above.

---
Loto 7 39 – Slovenia Lottery – Loterija Slovenije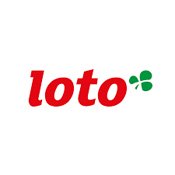 The main in-house lottery in the Lottery Slovenia range of games is the Loto 7 39 or Lotto 7 39 which is a standard jackpot Lottery type of game that Loterija Slovenije first introduced way back in 1962 under its original Slovenian Lottery name of Lotko.

The Slovenia Lottery – Loto 7 39 – was the very first game to be launched by Loto Slovenia and uses a classic style matrix of 7/39 meaning that when you play you will need to select your 7 numbers out of a total range of numbers from 1 to 39. If you correctly match all 7 of the main winning numbers you will win the Loto 7 39 jackpot top prize.
Loterija Slovenije conduct the draw for the Loto 7 39 twice every week on a Wednesday and Sunday at the RTV SLO studios and you can watch the Loto draw on RTV4.
The minimum Loto 739 jackpot on offer is € 250,000 which will increase in size by way of a rollover each time that it is not won.
In 2014 Lottery Slovenia introced a jackpot cap for the Loto 7 39 meaning the Loto jackpot will rise no higher than € 5 MILLION.
The biggest Loto 7 39 jackpot won so far with Loterija Slovenije has been € 5 MILLION which was won on July 8th 2015 in Koper.
The 2nd biggest jackpot won on the Loto 739 to date has been
€ 4.87 MILLION which was won on January 29th 2012 in Maribor.
The 3rd highest Lotto 7 39 jackpot so far has been € 4.6 MILLION won on September 9th 2018 by a player from Ravne, Carinthia.
You can also play with Loto PLUS when playing Loto 739 which means you can increase your win amount to an even higher prize.

---
Other Games – Slovenia Lottery – Loterija Slovenije


Numerous other games are also offered by Loterija Slovenije which include 3x3, Tiki Taka, Srečka and a whole range of lotto games that can be played online.
3x3 is a daily lottery game from the Loto Slovenia that is drawn every day at 1.00pm. There are prizes of up to € 100,000 to be won each day which makes it an exciting game to take part in.
With 3x3 you do not need to choose your own numbers – the computer select 3 sets of 3 numbers for you for lines A, B & C.
The odds of winning a 3x3 € 100,000 top prize are 1 in 175,616.

Tiki Taka is an incredibly fast paced Slovenian Lottery game that takes place every 5 minutes of the day from 7.00am to 9.00pm!
With TikiTaka, 20 numbers are drawn randomly from 70. You choose how many numbers you wish to play and how much you want to play for. You can also let the computer select your lotto numbers for you by ticking the Quick Selection box on the card.
The top prize on to be won on the Tiki Taka is a cool € 200,000.
Srečka are scratchcards which have been offered by the Slovenia Lottery since 1971. There are numerous from which to choose.

---
If you go to any of the above links you will be able to click through to read more about any of your favourite Slovenia Lottery games and discover in a whole lot more detail just how each game works.
If any new games are introduced by Loto Slovenia, we will write about them & include them in this section on Slovenian Lotteries.
For now, we hope you enjoy reading about the principal Slovenian Lottery games from Loterija Slovenije. Don't forget to check the latest EuroJackpot results and Viking Lotto results either at Global Lottery Review or on the Slovenia Lotto website Loterija.si.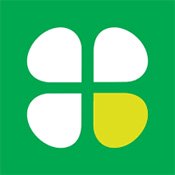 Return to Home Page from Loterija Slovenije


© Copyright 2009 - 2020 - Global-Lottery-Review.com All Rights Reserved
<! --- START WORLD LOTTO DROP DOWN BOX ---> <! --- END WORLD LOTTO DROP DOWN BOX --->
<! --- START WORLD LOTTERY RESULTS DROP DOWN BOX ---> <! --- END WORLD LOTTERY RESULTS DROP DOWN BOX --->
QUICK LINKS
<! --- === BUTTON 1 === ---> <! --- === BUTTON 2 === ---> <! --- === BUTTON 3 === ---> <! --- === BUTTON 4 === ---> <! --- === BUTTON 5 === ---> <! --- === BUTTON 6 === ---> <! --- === BUTTON 7 === ---> <! --- === BUTTON 8 === ---> <! --- === BUTTON 9 === ---> <! --- === BUTTON 10 === --->