HKJC

–

Hong Kong Mark 6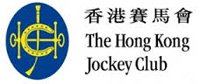 The Hong Kong Mark 6 lottery is the principal lottery game found in Hong Kong and is run by the Hong Kong Jockey Club – founded back in 1884 – and is one of the largest horse racing organizations in the world.
The HKJC is authorized by the Hong Kong Government to operate the Hong Kong Mark 6  alongside its primary business of horse racing – the most popular spectator sport throughout Hong Kong.
The Hong Kong Jockey Club is the largest single tax payer in Hong Kong and accounts for approximately 6.5% of all taxes collected by the Government.
The HKJC has a business model that is admired right across the world because it operates as a non-profit organization with any surplus monies going to charities. Approximately HK$ 1 Billion is given to community projects and charities every year and the HKJC is among the largest charity donators in the world today.
Hong Kong Mark Six

–

Overview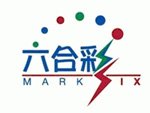 The Mark Six Lottery is a traditional jackpot style lotto game which is incredibly popular amongst the people of Hong Kong. It was first launched back in 1975 and is a standard part of everyday life in Hong Kong with a large number of the population regularly playing.

The Hong Kong Mark Six is administered by the HKJC Lotteries Ltd., which is a subsidiary of the famous Hong Kong Jockey Club.
Snowball Draws…
Throughout the year the Hong Kong Jockey Club will hold special Mark Six "Snowball Draws" in addition to its thrice weekly draws.
These drawings have bigger jackpots and are normally held on special occasions such as public holidays or during festivals like the Mid-Autumn Snowball Draws, Chinese New Year Snowball Draws, Easter Snowball Draws, Summer Snowball Draws plus Christmas Snowball Draws attracting a lot of participation.
For each of these special Mark 6 draws – a certain percentage of the overall spend on the Hong Kong Lotto is taken and put into a Snowball Pool. This money is then added to the jackpot fund for that particular draw thus increasing the jackpot even further.
These Mark Six Snowball Draws are naturally, incredibly popular due to the incredibly large jackpot figures that are always offered.
Draws for the HKJC Mark Six take place 3 times every week on Tuesdays, Thursdays and Saturdays at approximately 9.30pm.
Hong Kong Mark Six

–

How it Works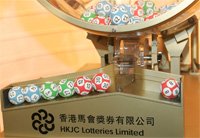 The Hong Kong Mark Six Lottery game uses what's called a 6/49 matrix which means that when playing the Mark 6 – you need to select 6 numbers from a number range of 1 to 49. If you match all 6 numbers drawn then you will win a 1st division prize – the Mark 6 jackpot.
For every – game 7 numbers are drawn using a traditional ball drawing machine that contains 49 numbers. Firstly the 6 main numbers are drawn then a 7th number – the Extra Number – which is used to determine winners on prize levels 2, 4 and 6.
As well as the jackpot itself – there are 6 more ways that you can win on the Hong Kong Mark Six – which means that are a very large number of prizes to be won 3 times every single week.
The Mark 6 jackpot prize starts off at HK$ 8 MILLION and will rollover – rising in size each time it is not won. With 3 potential rollover draws every week and no limit to how big it can grow – some incredibly large Mark 6 jackpot figures have been won.
A Quick Pick facility is available when you play the Hong Kong Lottery very much the same as the "Lucky Dip" option that is used in the UK National Lottery or Europe's EuroMillions or nearly all USA Lottery games – which means that you can ask the lottery retailer or computer to randomly select all your numbers for you.
So – playing the Mark 6 is very easy – simply select your own 6 numbers or request them to be automatically chosen for you by either the computer or HKJC agent's random number generator.
The cost of playing the Mark 6 Lottery is HK$ 10 for one entry.
Hong Kong Mark Six

–

Who Can Play?
As with most lotteries around the world – previously only citizens living in the country itself were allowed to play in any of the Hong Kong Lotto games including the Mark Six Lottery – you used to have to purchase your Hong Kong Lotto tickets from an authorized HKJC retailer based within Hong Kong.
Today though – this is not a concern as there are a good number of online lottery ticket sales retailers such as Coral and TheLotter who are both authorized and genuine – you are now easily able to select your Mark 6 numbers online and purchase your Mark 6 tickets from almost anywhere in the world that you may be living.
This is good news of course if you live outside of Hong Kong and want to play the Mark 6 Lottery and ensure your entry into the next draw or even if you want to have the convenience and ease of being able to buy lottery tickets online from your own home.

You need to be 18 years of age to be eligible to purchase a ticket for any Hong Kong Lotto game including the Hong Kong Mark 6.
Click Here to PLAY the Hong Kong Mark 6 NOW


Hong Kong Mark Six

Results



The Hong Kong Jockey Club conducts the drawing of the Hong Kong Mark 6 every Tuesday, Thursday & Saturday evening at 10.00pm Hong Kong time.
There are numerous ways you can check the latest Mark Six Results to find out if you have joined the ranks of the lucky Hong Kong Mark 6 winners.
The very latest Hong Kong Mark 6 Result will be broadcast live on television and can be found via radio stations and newspapers.
The official website of the Hong Kong Jockey Club – hkjc.com – will also display the latest Mark Six Result and you can also check the Hong Kong Mark Six results by calling the Hotline 1835 288.
You can always return to Global Lottery review at any time where you can also check the Mark Six Results via our partner – Coral.

For each draw – the Hong Kong Jockey Club invites two or three people of a high social standing to oversee the Mark 6 draw to verify that all has been conducted in the fairest possible way.
Hong Kong Mark Six

–

Odds of Winning
The odds of winning on the Mark 6 Lottery are highly competitive when compared to many lotteries around the world and with 7 different ways that you can win 3 times per week – this makes for a lot of prizes to be won.
The chances of you winning a Mark 6 jackpot by successfully matching the 6 main numbers are 1 in 13.98 million – for these odds you could be one of the very fortunate Hong Kong Mark 6 jackpot winners.
For a  2nd division prize – the odds are 1 in 2.33 million for matching 5 of the main numbers drawn plus the Extra Number.
The likelihood of you winning a 3rd division prize is 1 in 54,201 for matching 5 of the main numbers and to win a Mark 6 prize in the 4th division – your winning odds are 1 in 44,393 for correctly matching 4 of the winning lotto numbers plus the extra number.
For a 5th division prize – the odds of you winning are 1 in just 1,032 for matching 4 of the main numbers with 6th division odds being 1 in 2,436 for matching 3 numbers plus the extra number.
The final prize category – the 7th division – has winning lottery odds of 1 in 57 for matching just 3 of the main numbers drawn.
The overall odds of winning any Mark 6 prize is 1 in 53.65.
Hong Kong Mark Six

–

Record Jackpots

The biggest Hong Kong Mark Six jackpot won to date has been a huge HK$ 164.49 MILLION that was won by 2 lucky winning ticket holders who each received the sum of HK$ 82,246,250 from the September 13th 2014 draw.

The 2nd biggest Hong Kong Mark 6 jackpot won so far has been the massive HK$ 133.52 MILLION won on May 20th 2011 by 3 top prize winners who each took home a cool HK$ 44,509,550.
The biggest Mark 6 jackpot win paid out so far on a single ticket occurred in 2003 when a top prize of HK$ 71 MILION was won.
Hong Kong Mark Six

–

How Prizes are Paid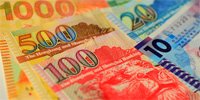 If you are the lucky winner of a Hong Kong Mark 6 jackpot or any other prize – you will be paid your winnings either in the form of cash or as a cheque.
You need to claim any Hong Kong Lotto prize – including the Mark 6 jackpot – by presenting your ticket within 60 days of the draw.
If your win is up to HK$ 1 MILLION – you can claim your prize at any off-course betting branch or at a racecourse betting counter.
If you have won between HK$ 1 MILLION and HK$ 5 MILLION – you can claim your prize at the headquarters of the Hong Kong Jockey Club at 1 Sports Road, Happy Valley, Hong Kong.
If your Hong Kong Mark 6 win is more than HK$ 5 MILLION – you will need to claim your prize by calling the HKJC 1817 Hotline within the specified time after the draw and registering your win.
Of course – if you have purchased your Mark 6 lottery ticket with an online betting agency such as Coral – you will not need to be concerned about any of this as your online agent will take care of everything ensuring you are paid directly if you play lottery online.
Hong Kong Mark Six

–

Where the Money Goes

Revenue raised by the Hong Kong Mark 6 lottery is used by the Hong Kong Jockey Club to generate valuable funding for various charitable causes that benefit society throughout Hong Kong.
The principal areas of life that benefit from Hong Kong Lottery proceeds are the development of sports, healthy living, jobs and employment, entertainment and games, possibilities, the cultivation of culture and arts plus helping and volunteering.
One example is the HKJC Scholarship Scheme which provides for approximately 27 students every year to undergo a 3 year degree course and 3 students to complete a 4 year dgree course. Total contributions to date amount to over HK$ 200 MILLION. 

The Hong Kong Jockey Club is one of the world's largest donators to charity with an average of HK$ 10 BILLION over the previous decade sent to hundreds of charities and community projects.
Click Here to PLAY the Hong Kong Mark 6 NOW