| | | | | | | | | |
| --- | --- | --- | --- | --- | --- | --- | --- | --- |
| <! --- = = = GLR BUTTON ON FB & TWITTER LOGOS ONLY = = = ---> | <! --- = = = END GLR BUTTON ON FB & TWITTER = = = ---> | <! --- = = = END EUROMILLIONS BUTTON = = = ---> | <! --- = = = END EUROJACKPOT BUTTON = = = ---> | <! --- = = = END MEGA MILLIONS FLAG = = = ---> | <! --- = = = END POWERBALL FLAG = = = ---> | <! --- = = = END LOVE MY LOTTO FLAG = = = ---> | <! --- = = = END YOUPLAYWEPLAY FLAG = = = ---> | <! --- = = = END GLR BUTTON ON FB & TWITTER = = = ---> | |
Denmark Lottery Games...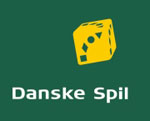 If you are familiar with Denmark Lottery games that come from Dansk Spil in Denmark you will know that there are numerous different Danske Spil games brought to you by Danskespil.dk and the Denmark Lottery.
Some of these Denmark Lottery games are played not only within Denmark but right throughout Scandinavia and Europe. Due to the presence of online lottery ticket agencies such as TheLotter anyone is now able to buy lottery tickets online for these Danskespil lotteries not only locally but anywhere in the world.
We will be writing in great detail about each Denmark Lottery game available from Danske Spil that you are able to play lottery online with – just visit the Global Lottery Review World Lotteries page for a complete list of national lottery games and world lotteries with their individual review pages.
Here we are simply going to list each of the Denmark Lottery games that are available from Dansk Spil including the Onsdags Lotto plus EuroJackpot and you can click straight through to read all about the game of your choice.
---
Danske Spil

–

Onsdags Lotto

–

EuroJackpot

EuroJackpot – Denmark Lottery – Danske Spil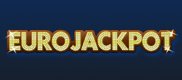 The very latest multi-national European Lottery – EuroJackpot – was launched on March 23rd 2012. Played across 16 countries throughout Europe – including Denmark with Danske Spil – the Euro Jackpot is set to compete with the biggest Euro Lottery of all – the EuroMillions. Drawn once every week on a Friday – the EuroJackpot top prize starts off at an exciting € 10 MILLION and can rollover right up to a mouth watering € 90 MILLION! With 12 separate prize categories – the EuroJackpot Lottery is definitely a great game to be involved with. The biggest EuroJackpot win to be acheived to date in Denmark has been € 49.67 MILLION which was won by a player from Helsingør on February 20th 2015. More information about the Euro Jackpot can be found via the link above or to play EuroJackpot just click on the banner below…

Onsdags Lotto – Viking Lotto – Danske Spil

The Onsdags Lotto was the very first multi-national lottery in the world. It is operated by 8 national lottery companies throughout Scandinavia: Danske Spil – the Denmark Lottery company – Veikkaus in Finland, Norway's Norsk Tipping, Eesti Loto in Estonia, Sweden's Svenska Spel, Islensk Getspa the Iceland Lottery company, Olifeja from Lithuania and LatLoto from Lithuania. The OnsdagsLotto is also known as the Viking Lotto, Víkingalottó, VikingLotto, Vikingu Loto, Viking Loto and Norsk Viking Lotto. It is by far the most popular lottery game to be played throughout the Scandinavian region and jackpots can regularly reach up to an exciting €5 Million and more. The record Onsdags Lotto jackpot to be won so far with Dansk Spil and the Denmark Lottery has been 48.2 Million kr which was won in Aarhus back in August 2005. The overall record Viking Lotto  jackpot to date has been a massive 189.7 Million kr (approximately €25 Million) back on January 18th 2012 with the "Lucky Number" feature. Read a detailed review of the OnsdagsLotto and check the very latest Onsdags Lotto Results each week right here...
Lotto – Lørdag Lotto – Danske Spil

The Lørdag Lotto is the main jackpot lotto game that is particular to Dansk Spil and the Denmark Lottery. It is Denmark's Saturday Lotto and is the flagship lottery game in the range of games from DanskeSpil and the Denmark Lottery. The Dansk Spil Lørdag Lotto Began back in October 1989 and uses a matrix of 7/36 + 1. The jackpots for the Lørdag Lotto are usually around DKr 10 Million. The biggest win achieved so far on the Lotto Lørdag has been DKr 38.54 Million on March 29th 2008 by a player from Copenhagen. Much more information on this Denmark Lottery can be found at danskespil.dk.

Joker – Lotto – Danske Spil
With Dansk Spil, you can play Joker in conjunction with both of their primary Lotto games – the Onsdags Lotto (Wednesday Lotto / Viking Lotto) and the Lørdag Lotto (Saturday Lotto). By playing the DanskeSpil Joker costing just an extra DKr10 on top of your lottery ticket – you can increase the size of your winnings greatly. From February 3rd 2010, the Dansk Spil Joker jackpot will be guaranteed at a minimum of DKr 2 Million.

Keno – Danske Spil

Keno is another popular game that Dansk Spil offers. This Denmark Lottery game takes place every day and the results are displayed on danskespil.dk at 21.20. With the Keno game you choose how much you wish to play for – either DKr 5, DKr 10, DKr 20, DKr, 50 or DKr 100 – and this determines the size of the amount that you can win. Basically, the more you play for the more you can win. The record Keno jackpot to be won is DKr 20 Million which was won in 2009 – a year which saw 8 Dansk Spil Keno players become millionaires. Simply choose how many numbers you wish to play between 1 and 10 out of a range of numbers from 1 to 70. Then choose the amount you wish to play for. 20 Keno numbers are drawn each day and if you match 10 – you win the jackpot. You can find more information at danskespil.dk.

Other Danske Spil Games... As well as Denmark Lottery games – Dansk Spil offers a variety of other – online spil – games. These include Oddset which involves placing wagers on various football games plus numerous other events, Dantoto which is all about placing wagers on horse racing and greyhound racing, Zezam which covers games such as Yatzy, Casino Twister and Brick Buster. As well as these, Dansk Spil offer Boxen, Quick and Bingo.
---
Just click on any of the appropriate lottery links above and they will take you directly to your chosen Denmark Lottery game. The pages contain a detailed review about that particular Denmark Lotto from Dansk Spil and gives full Danish Lottery information.
We will, in time, be reviewing even more Danish Lotteries and will add them to this Lottery Denmark overview section as and when we review them.
For the time being, enjoy reading about the main Dansk Spil games – including the OnsdagsLotto and Euro Jackpot and checking the Onsdags Lotto Results and Euro Jackpot Results. We wish you the very best of luck should you decide to participate in any of them.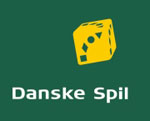 © Copyright 2009 - 2018 - Global-Lottery-Review.com All Rights Reserved
<! --- START WORLD LOTTO DROP DOWN BOX ---> <! --- END WORLD LOTTO DROP DOWN BOX --->
<! --- START WORLD LOTTERY RESULTS DROP DOWN BOX ---> <! --- END WORLD LOTTERY RESULTS DROP DOWN BOX --->
QUICK LINKS
<! --- === BUTTON 1 === ---> <! --- === BUTTON 2 === ---> <! --- === BUTTON 3 === ---> <! --- === BUTTON 4 === ---> <! --- === BUTTON 5 === ---> <! --- === BUTTON 6 === ---> <! --- === BUTTON 7 === ---> <! --- === BUTTON 8 === ---> <! --- === BUTTON 9 === ---> <! --- === BUTTON 10 === --->