EuroJackpot € 18,000,000 Viking Lotto € 8,100,000
Denmark Lottery

–

Danske Spil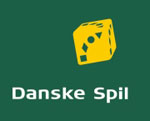 The origins of the Danish Lotto go right back to 1936 when the Denmark Olympic Comittee first sought to raise funds by offering betting. This did not happen at that time but after World War 2, the Danish Sports Federation & Danish Ball game Union pushed for betting to be legalised & for a Danish gaming company to be formulated.
Then in 1947 the ban on gambling was overturned when Copenhagen City Hall Square saw over 20,000 athletes make a demonstration to allow betting to made legal so that the profits would be able to support them and their Danish sporting causes.
These protestations worked and on July 21st 1948 the company Danske Tipstjeneste was founded with the very first legal Danish betting game 1 x 2 TOTO, which was based on the results of the Danish 1st division football games being sold on May 9th 1949.
Ever since these earliest days, The profits from all Danish Lotto & sport betting games have been used for the funding of sports, cultural and charity events and associations both large and small.
Danske Tipstjeneste offered only games of sports betting right up until 1989 when the Danish Lotto – Dansk Lotto – was initially introduced along with a wider range of games that were added.
In 1992 initial discussions took place between 5 Scandinavian countries with a view to introducing the world's first multi national lottery on Wednesdays. As a result, on March 17th 1993 the first Viking Lotto draw was held with Denmark, Norway, Sweden, Finland and Iceland all participating – in Denmark this would be known as the Onsdags Lotto. 9 countries are now invloved.

Oddset was also introduced by Danske Tipstjeneste as a series of betting games in 1993 and the year 2000 saw JOKER introduced as an option for when playing the Dansk Lotto or Vikinglotto.
In 2004 a daily lotto game KENO was released & in 2006 Danske Tipstjeneste changed its name to the now familiar Danske Spil.
The majority owner of Danske Spil is the Danish state who own 80% of the shares – whilst the Danish Sports Federation and Danish Gymnastics & Sports Association both own 10% each.
Today there are numerous Danish Lotto games that are offered by DanskSpil and these include EuroJackpot, Viking Lotto, the Danske Spil Lotto (Lotto Lørdag), Joker, Keno, Oddset, Dantoto, Tips, Casino, Bingo, Poker, Alt eller Intet and Quick among others. These are all to be found on the official danskespildk website.

Some of these Denmark Lottery games are played not only within Denmark but right throughout Scandinavia and Europe. Due to the presence of online lottery ticket agencies such as TheLotter and MultiLotto anyone is now able to buy lottery tickets online for some of these Dansk Spil lotteries not only locally but worldwide.
We have written in great detail about each Denmark Lottery game available from Danske Spil that you are able to play lottery online with – just visit the Global Lottery Review World Lotteries page for a complete list of all the national lottery games and world lotteries available along with their individual pages of review.
Here we are simply going to provide a brief overview of the Danish Lotto games that are offered by Dansk Spil which include the Onsdags Lotto, EuroJackpot and Lordag Lotto you can then click straight through to read all about the game of your choice.
---
EuroJackpot

–

Viking Lotto

–

Dansk Spil Lotto

EuroJackpot – Danish Lotto – Danske Spil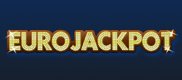 The multi-national European Lottery – EuroJackpot – was first  launched on March 17th 2012 as a rival to its older and highly popular cousin EuroMillions.
Initially introduced by 7 countries across Europe, the EuroJackpot was to become a huge draw for lottery players across the region. The original countries to offer the game were Denmark, Italy, Finland, Slovenia, the Netherlands and Germany and Estonia.
In June 2012, Spain became a member of the EuroJackpot group of countries with Sweden, Norway, Iceland, Latvia, Lithuania and Croatia also joining to offer EuroJackpot tickets in February 2013.
They were then followed by the Czech Republic in October 2014 and Slovakia plus Hungary in October 2015. This just left Poland to join in September 2017 to take the total number of countries offering the Euro Jackpot up to the 18 current member states.
With such a wide spread across Europe the EuroJackpot is now played across an even wider audience range than EuroMillions.
The EuroJackpot uses a dual matrix of 5/50 + 2/10 which means you need to select 5 main numbers out of a range of numbers from 1 to 50 & then 2 Euro Numbers from a number range of 1 to 10.
If you match all 5 of the main winning EuroJackpot numbers plus the 2 Euro Numbers you will win the main EuroJackpot top prize.
The Euro Jackpot starts at a minimum of € 10 MILLION and can rollover when not won right up to a truly massive € 90 MILLION!
The top prize is capped at € 90 MILLION and this has been won on numerous occasions by players from various countries now.
The biggest EuroJackpot win to have been achieved by a Danske Spil player in Denmark so far has been € 49,670,283 by a lucky winner from Helsingør on February 20th 2015. The equivalent prize money paid in Danish krones was DKK 370.55 MILLION.
There are a total of 12 different ways you can win prizes on the EuroJackpot from the top prize right down to matching just 1 of the main winning lottery numbers plus the 2 Euro Numbers drawn.
EuroJackpot is drawn once every week on a Friday evening at 9.00pm and the draw itself is conducted in Helsinki, Finland.
More information about the Euro Jackpot can be found via the link above or to play EuroJackpot just click on the banner below…
The most recent country to become a member of the Viking Lotto bloc has been Slovenia with Loterija Slovenije when they joined on November 9th 2017 making up a total number of 9 countries.
It is the most popular lottery to be played in the Scandinavian region and uses a dual matrix of 6/48 + 1/8. This means that you will need to select 6 main numbers out of a range of numbers from 1 to 48 and then 1 Viking Number from a number range of 1 to 8.