| | | | | | | | | |
| --- | --- | --- | --- | --- | --- | --- | --- | --- |
| <! --- = = = GLR BUTTON ON FB & TWITTER LOGOS ONLY = = = ---> | <! --- = = = END GLR BUTTON ON FB & TWITTER = = = ---> | <! --- = = = END EUROMILLIONS BUTTON = = = ---> | <! --- = = = END EUROJACKPOT BUTTON = = = ---> | <! --- = = = END MEGA MILLIONS FLAG = = = ---> | <! --- = = = END POWERBALL FLAG = = = ---> | <! --- = = = END LOVE MY LOTTO FLAG = = = ---> | <! --- = = = END YOUPLAYWEPLAY FLAG = = = ---> | <! --- = = = END GLR BUTTON ON FB & TWITTER = = = ---> | |
Spanish Lotto

–

Loterias del Estado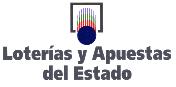 If you are at all familiar with Spanish Lotteries you will know that there are numerous different Spanish Lotto games brought to you by the Spanish National Lottery – Loterias y Apuestas del Estado – Loteria Nacional.
These Spanish Lottery games are played not only throughout Spain but right across the lottery playing world due to the presence of online lottery ticket agencies such as TheLotter allowing everyone to buy lottery tickets online wherever they may live.
We have already written in great depth about every one of the Spanish Lotto games from Loterias y Apuestas del Estado that you are able to play lottery online with – just visit the World Lotteries page for a complete list of world lotteries and each of their individual pages.
Here we are simply going to list each of the Spanish Lotteries available and you can click straight through to read all about the game of your choice – there are many from which you can choose.
---
Loterias y Apuestas del Estado

–

Spain Lottery

La Primitiva – Loteria Primitiva
One of the major Spanish Lotteries that Loterias y Apuestas del Estado offer is the La Primitiva – otherwise known as the Loteria Primitiva. It is the most popular of the weekly Spanish Lotto games and has been played in Spain since 1763 making it one of the oldest lotteries in the world. The Loteria Primitiva is a 6/49 game and has produced a record jackpot of a massive €73 Million in February 2014.

El Gordo de la Primitiva – Sunday 5/54+1/10 Draw
The El Gordo del la Primitiva is often confused with the Loteria de Navidad – Spanish Christmas Lottery or El Gordo. The El Gordo de la Primitiva is in fact a completely separate Spanish Lottery that is run by Loterias y Apuestas del Estado and is drawn every Sunday. It is one of the most popular Spanish Lotto games and has produced a record jackpot of over €33.02 Million in 2011.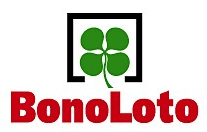 One of the most popular and most affordable Spanish Lotto games offered by Loterias y Apuestas del Estado – the BonoLoto is drawn by the Spanish Lottery four times every week. Each Monday, Tuesday, Wednesday and Friday the BonoLoto – a Spanish Lotto 649 game – provides players with many chances to win the lottery and is the most frequently drawn of all the Spanish Lottery games.

EuroMillones – Euro Millones – EuroMillions


The Spanish National Lottery is one of 9 National Lottery companies that take part in the EuroMillones. As many of you will know – this lottery is exactly the same as the well known Euro Lottery – EuroMillions. In Spain it is known as EuroMillones and is one of the most popular Spanish Lotteries played. You can read about the EuroMillones from Loterias y Apuestas del Estado in either English or Spanish.
The El Gordo – Loteria de Navidad is probably the most well known out of all Spanish Lottery games. It is known across the globe as being the lottery with the RICHEST prize pool in the world. No other lottery boasts a prize pool this big and in December 2014 the El Gordo has an incredible €2.24 BILLION that has to be won. It is run by Loterias y Apuestas del Estado and is drawn every December 22nd. It is one of the most important and exciting events in the Spanish calendar.
El Nino – Sorteo Extraordinario de El Nino
The second largest Spanish Lotto of them all is the El Nino. It is drawn every January 6th and has a prize pool of an incredible €560 MILLION to be won – once again offering one of the biggest lottery prize pools in the world. It is most definitely a firm favourite among the Spanish population and is also played across the world due to the incredible amount of money to be won. A huge game in the Loterias del Estado calendar.
Monthly Superdraw – Sorteo Especial – Sorteo Extraordinario


Up to 14 times every year the Spanish Lottery holds a Superdraw which is either called either a Sorteo Especial or a Sorteo Extraordinario. The prize pools of the Spanish Lotto Superdraws range from €84 MILLION to €2.24 BILLION! They are all part of the Spanish National Lottery and run by Loterias del Estado and offer the some of the largest amounts of money to be won in the world of lotteries.
Loteria Nacional – Spanish National Lottery
The Loteria Nacional brought to you by Loterias y Apuestas del Estado – Loterias del Estado – is the Spanish National Lottery itself. Here we look at the Loteria Nacional and the different games that it has to offer. Not all of them can be played online but are all very popular within Spain and include the normal jackpot style Spanish Lotteries as well as popular lottery raffle games that the Spanish Lottery holds each week.
---
Just click on any of the above links to take you to your chosen Spanish Lottery. Each page contains a detailed review about that particular Spanish Lottery game from Loterias del Estado.
We will, in time, be writing about even more Spanish Lotteries and will add them to this Lottery Spain overview section as and when we review them.
For the time being, enjoy reading about the main Spanish Lottery games and checking the Spanish Lottery results and we wish you the best of luck should you decide to participate in any.
Return to Home Page form Loterias y Apuestas del Esatado

© Copyright 2009 - 2020 - Global-Lottery-Review.com All Rights Reserved
<! --- START WORLD LOTTO DROP DOWN BOX ---> <! --- END WORLD LOTTO DROP DOWN BOX --->
<! --- START WORLD LOTTERY RESULTS DROP DOWN BOX ---> <! --- END WORLD LOTTERY RESULTS DROP DOWN BOX --->
QUICK LINKS
<! --- === BUTTON 1 === ---> <! --- === BUTTON 2 === ---> <! --- === BUTTON 3 === ---> <! --- === BUTTON 4 === ---> <! --- === BUTTON 5 === ---> <! --- === BUTTON 6 === ---> <! --- === BUTTON 7 === ---> <! --- === BUTTON 8 === ---> <! --- === BUTTON 9 === ---> <! --- === BUTTON 10 === --->