| | | | | | | | | |
| --- | --- | --- | --- | --- | --- | --- | --- | --- |
| <! --- = = = GLR BUTTON ON FB & TWITTER LOGOS ONLY = = = ---> | <! --- = = = END GLR BUTTON ON FB & TWITTER = = = ---> | <! --- = = = END EUROMILLIONS BUTTON = = = ---> | <! --- = = = END EUROJACKPOT BUTTON = = = ---> | <! --- = = = END MEGA MILLIONS FLAG = = = ---> | <! --- = = = END POWERBALL FLAG = = = ---> | <! --- = = = END LOVE MY LOTTO FLAG = = = ---> | <! --- = = = END YOUPLAYWEPLAY FLAG = = = ---> | <! --- = = = END GLR BUTTON ON FB & TWITTER = = = ---> | |
Ötös Lottó jackpot 383,000,000 Ft Hatos Lottó jackpot 424,000,000 Ft

Hungary Lotto Games from Szerencsejatek

If you have ever played any Hungary Lottery games you will be most likely to know all about the various lotteries that are available from Szerencsejatek – the Lottery Hungary operator and Lotto.hu.

Until very recently it was only possible to participate in any of these Lottery Hungary games from within the country of Hungary itself – now, though, anyone from anywhere around the world can buy lottery tickets online for some of the most important Hungarian Lotteries courtesy of the fully authorised and genuine lottery ticket sales organisation – TheLotter.

We shall be writing about these principal Hungary Lotto games in great depth so that you can learn more about them and find the best places to check the latest Hungary Lottery results. You can also visit the Global Lottery Review World Lotteries page at any time to see an exhaustive list of all National Lottery games available and read detailed information about them.

Here on this page we will simply be listing the most important and popular Lottery Hungary games that are offered by Szerencsejatek – you will then be able to carry on and discover much more about your favourite via the links below.

The 3 biggest and most important games in the Lottery Hungary range made available by Szerencsejáték are the Ötös Lottó and Hatos Lottó – known also as the Lottó 5 and Lottó 6 – plus the trans-national EuroJackpot…
---

Lotto.hu – Ötös Lottó – Hatos Lottó
Ötös Lottó – Lotto Hungary – Szerencsejáték – Lottó.hu


The Ötös Lottó is one of the two most popular games in the Lottery Hungary portolio and had been played right across Hungary now since its beginning on March 7th 1957. Szerencsejáték make the draw for the Ötöslottó once every week on Saturdays at 6.30pm Hungarian time. The Ötös Lottó – also known as Lotto 5 – is a standard lotto jackpot type game with a matrix of 5/90 and the jackpot can climb very high – having reached a record 6.43 BILLION Ft in the past before being won! You can visit full review on the Ötöslottó right here where you can learn all you need to know about this game from Lotto.hu and be able to check the latest Ötös Lottó Results.

Hatos Lottó – Lotto Hungary – Szerencsejáték – Lottó.hu


The other of the most important and widely played Lottery Hungary games is the Hatos Lottó – also from Szerencsejatek. The Hatos Lottó – also known as Lotto 6 – has a matrix of 6/45 and is also a typical lottery jackpot style game with a jackpot that increases in size each time it is not won. The Hatoslottó has grown ever popular since its first draw back on October 29th 1988. The draw for the Hatos Lottó is made once every week by the Lotto Hungary organisers –  Szerencsejáték – on Sundays at 3.50pm Hungarian time. Simply go to the complete review on the Hatoslottó via the above link and discover more about one of the main Lotto.hu games and check up on the very latest Hatos Lottó Results…

EuroJackpot – Lotto Hungary – Szerencsejáték – Lottó.hu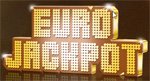 The EuroJackpot is a massive multi-national European Lottery game launched as a strong competitor to the already existing EuroMillions on March 23rd 2012. Initially being offered by 7 nations  – the EuroJackpot is now played across a grand total of 16 different countries – meaning that it reaches out to an even wider audience across Europe than its popular Euro Millions rival. Szerencsejáték began offering the EuroJackpot in Hungary on October 10th 2014 adding to its Lotto.hu portfolio of games. The top prize for the EuroJackpot starts off at a healthy €10 MILLION (3.1 BILLION Ft) and can rollover up to an incredible €90 MILLION (27.9 BILLION Ft). The biggest win achieved so far on the Euro Jackpot has been a huge €61.17 MILLION (18.99 BILLION Ft) on the September 12th 2014 draw. The Euro Jackpot draw is made twice each week in Helsinki, Finland on Tuesdays an Fridays.

Skandináv Lottó – Lotto Hungary – Szerencsejáték – Lottó.hu


A further Hungary Lottery game that is very popular is the Skandináv Lottó which is drawn by Szerencsejatek on Wednesdays each week. The Skandinav Lotto – or Scandinavian Lotto – first began on October 4th 1999 and is played in a format used by many of the Scandinavian countries such as Norway, Sweden, Finland, Denmark using a matrix of 7/35. The biggest jackpot to date won on the Skandináv Lottó has been 684 MILLION Ft won in 2011.

Other Hungary Lotto Games – Szerencsejáték – Lotto.hu

In addition to the Otos Lotto (Lottó5), Hatos Lotto (Lottó6), EuroJackpot and Skandinav Lotto – the other games in the Lotto Hungary range offered by Szerencsejatek include Joker, Luxor, Keno, Puttó, Toto, Góltotó, Tippmix and TippMAX.


---
You can click on any of the links above and go straight though to the game of your choice and learn a lot more about that game from Szerencsejáték.hu and the Lottery Hungary.

We hope that you will enjoy reading about the biggest Hungarian Lottery games available and look forward to checking the very latest Otos Lotto Results and Hatos Lotto Results each week in addition to the EuroJackpot Results twice every week. We would like to wish you the very best of good luck if you decide to play either of these exciting games.



© Copyright 2009 - 2020 - Global-Lottery-Review.com All Rights Reserved
<! --- START WORLD LOTTO DROP DOWN BOX ---> <! --- END WORLD LOTTO DROP DOWN BOX --->
<! --- START WORLD LOTTERY RESULTS DROP DOWN BOX ---> <! --- END WORLD LOTTERY RESULTS DROP DOWN BOX --->
QUICK LINKS
<! --- === BUTTON 1 === ---> <! --- === BUTTON 2 === ---> <! --- === BUTTON 3 === ---> <! --- === BUTTON 4 === ---> <! --- === BUTTON 5 === ---> <! --- === BUTTON 6 === ---> <! --- === BUTTON 7 === ---> <! --- === BUTTON 8 === ---> <! --- === BUTTON 9 === ---> <! --- === BUTTON 10 === --->