Singapore Toto

–

SG Pools


The Singapore Lottery is run by Singapore Pools under government authorization and offers a wide variety of general sports betting – especially football – as well as highly popular Singapore Lotto games to the public.

The Singapore Lottery has been in operation for quite some time now having first been created back on May 23rd 1968 beginning with its very first lottery game – the Toto Singapore. This game is still going strong today and is as widely played as it ever has been.

The Singapore Totalisator Board under the Minister of Finance in Singapore has owned Singapore Pools since May 1st 2004 and The SG Pools carries out over 250 draws every year for their lottery games including a once per year special drawing called the Singapore Toto Hong Bao.
There are numerous games offered by Singapore Pools including the Singapore Sweep, a Pick 4 game called 4D, football and motor racing betting plus the flagship Singapore Lotto game that we are going to look at in detail here…the Toto Singapore…
Singapore Pools Toto

–

Overview


The Singapore Toto is a traditional draw-style, pick six lotto game offered by the Singapore Pools and is the premier game available from the SG Pools portfolio of games.
Singapore Pools first introduced the SG Toto game way back on June 9th 1968 and it has been incredibly popular both in Singapore and right across the world ever since its early days.
The Toto Singapore has a jackpot which starts at S$ 1 MILLION and for every draw that the top prize is not won it will rollover and increase in size each time until a lucky jackpot winner is found.
SingaporePools calls this "snowballing" and this jackpot increase can occur for up to a maximum of 4 times before the top prize will then eventually "cascade" down to the next winning prize level and be shared amongst all of the winners in that prize category.
Most unusual amongst world lottery games is the fact that the prizes on levels 2, 3 and 4 also rollover when there is no winner – these prizes keep rising in size until a winner is found and here there is no limit to the amount of rollover draws that can occcur 
Singapore Pools Toto

–

How it Works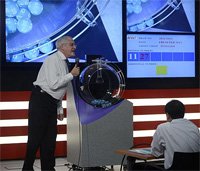 Toto Singapore uses what is known as a 6/49 matrix which means that first of all – 6 main numbers are drawn out of a number range from 1 to 49. This is followed with an additional number that is then drawn from the remaining 43 undrawn numbers that are left over.

Therefore – when you play Singapore Toto – you need to select your 6 numbers out of that number range from 1 to 49. If you successfully match all 6 of the main numbers drawn you will be the winner of a SingaporeToto jackpot prize.
The additional number drawn is used to determine who the winners are on prize levels 2, 4 and 6 of the Toto Singapore.
A QuickPick facility is also available when you are playing Toto Singapore. This is the same as the "Lucky Dip" option that is used with the UK National Lottery and Europe's EuroMillions or the "Quick Pick" that nearly all USA Lottery games have – meaning that you can ask your Singapore Lottery retailer or computer to automatically select all your Singapore Toto numbers for you.
 Singapore - Toto "Quick Pick"  
Random Number Generator - Click On the Button Below to Generate Some Numbers
Your numbers will open in the top left in a new small window. To generate more
numbers you
MUST
close "X" this small window first.
Javascript must be enabled in
your browser for this widget to work. The button below will not work unless it is.
In addition to the jackpot itself – there are 6 further ways in which you can win on the Singapore Pools Toto – meaning that there are many thousands of SG Toto prizes to be won twice every week.
So – playing the Singapore Toto is easy – simply choose your own 6 numbers or request the computer or retail outlet to pick lottery numbers on your behalf using their random number generator.
The draws for the Singapore Pools Toto take place twice every week on Mondays and Thursdays at 6.30pm Singapore time.
It costs just S$ 1.00 to play Toto Singapore which is great value.
Singapore Pools Toto

–

Who Can Play?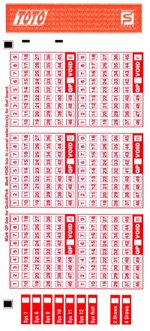 In the past only people living in Singapore itself were allowed to take part in any of the SingaporePools games – including the Toto Singapore – you used to have to purchase your Lottery tickets from an authorized SG Pools retail outlet based within Singapore.
Today this is not a concern as there are a good number of online lottery ticket sales agencies like Coral and TheLotter which are both authorized and genuine – you are now able to select your Toto numbers online and buy your tickets from anywhere in the world.
This is great news, of course, if you live outside of Singapore and want to play the Singapore Toto and ensure your entry into the next draw or simply want the onvenience of being able to buy lottery tickets online.
You will need to be at least 18 years of age to be eligible to buy a lotto ticket for any of the SG Pools games including the Toto SG.
Click Here to PLAY the Singapore Pools Toto NOW


Singapore Toto Result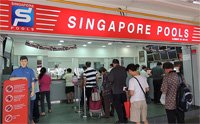 The Toto Singapore is drawn twice every week by SingaporePools on both Mondays and Thursdays at 6.30pm Singapore time and there are various ways to check the latest Singapore Toto result and see if you have won.
You will also be able to check the latest Singapore Toto Results at any of the SG Pools retail outlets and via certain TV channels.
You can watch the Singapore Toto draw take place live at the SG Pools headquarters at 210 Middle Road, Singapore 188994.
The Toto Results Singapore will also be displayed on the official SG Pools website – singaporepools.com.sg – after each draw.
You can return to Global Lottery Review at any time where you can check the latest Toto Result Singapore via our partner – Coral.
Singapore Pools Toto

–

Odds of Winning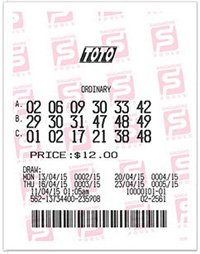 The odds of winning on the Singapore Toto are highly competitive when you compare them to many other world lottery games and with a grand total of 7 different ways you can win twice per week – there are thousands of winners.
The chances of you winning a Toto Singapore jackpot by matching the 6 main numbers are 1 in 13,983,816 – for these lottery odds you could be one of the lucky Toto top prize winners.
For a 2nd division prize – the odds come in at 1 in 2,330,636 for matching 5 of the main numbers drawn plus the additional number.
The likelihood of winning a 3rd division prize is 1 in 55,491 for matching 5 of the main numbers drawn and for a Toto prize in the 4th division – the winning odds are 1 in 22,197 for successfully matching 4 of the main numbers drawn plus the additional number.
For a 5th division prize the odds of you winning are 1 in 1,083 for matching 4 of the main winning lottery numbers drawn – with odds of a 6th division prize being 1 in 812 for matching just 3 of the main winning Toto numbers drawn plus the additional number.
To win a 7th division prize your winning odds are 1 in 61 for correctly matching only 3 of the winning lottery numbers drawn.
The overall odds of winning any Toto Singapore prize are 1 in 54.
Singapore Pools Toto

–

Record Jackpots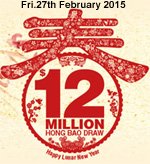 Once a year the Singapore Pools host a special draw called the Toto Hong Bao and this produces the biggest jackpots on offer.

The Singapore Toto jackpot reached a record S$ 11 Million on February 10th 2000 when the first special Hong Bao draw was held.
This 2nd largest ever Toto Singapore jackpot to date was won on February 27th 2015 when a large Hong Bao Toto jackpot of S$ 12.06 Million was won by 2 lucky winning ticket holders who each received a very nice S$ 6,033,861.
The biggest Singapore Toto jackpot ever won so far has been the S$ 13,943,682 that was won on Friday February 19th 2016 by 2 winning Hong Bao tickets that each received a cool S$ 6,971,841.
Singapore Pools Toto

–

How Prizes are Paid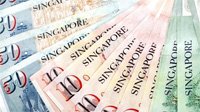 If you become the lucky winner of a Singapore Toto jackpot or any other prize – you will be paid your winnings in the form of a lump sum either by cash or cheque depending on the win.
For any prize you win on the Singapore Lottery – you will have up to 180 days from the draw date to claim your winnings before your winning ticket will become invalidated and your prize forfeited.
If you have won anything up to S $5,000 on the SingaporeToto – you can collect your winnings in cash from any of the Singapore Lottery retail outlets located anywhere across the island.
For any prize of more than S$ 5,000 – you will need to make your winning claim at the SG Pools main office at 210 Middle Road, Singapore 188994 where you will be paid in the form of a cheque.
Should you play lottery online – however much you have won – this will not be a concern as your accredited lottery ticket sales company such as Coral will take care of these details for you.
Singapore Pools Toto

–

Where the Money Goes

To start with – 54% of all SingaporePools lottery revenue that is generated will be returned to its players in the form of prizes.
All Singapore Lottery profits are handed over to the Singapore Totalisator Board who distribute them to various worthy causes.

Charities, community and sporting endeavours are the principal recipients of SG Pools funding and time – some examples being the Community Housing Scheme and Project Sphere and i-Shine.
As part of these initiatives – valuable staff time is given towards the assistance of looking after children and homes for the elderly.

Lottery monies are also distributed amongst various National Sports Associations in Singapore due to the fact that SG Pools is one of the major sponsors of the Singapore Sports Council.
Click Here to PLAY the Toto Singapore NOW