| | | | | | | | | |
| --- | --- | --- | --- | --- | --- | --- | --- | --- |
| <! --- = = = GLR BUTTON ON FB & TWITTER LOGOS ONLY = = = ---> | <! --- = = = END GLR BUTTON ON FB & TWITTER = = = ---> | <! --- = = = END EUROMILLIONS BUTTON = = = ---> | <! --- = = = END EUROJACKPOT BUTTON = = = ---> | <! --- = = = END MEGA MILLIONS FLAG = = = ---> | <! --- = = = END POWERBALL FLAG = = = ---> | <! --- = = = END LOVE MY LOTTO FLAG = = = ---> | <! --- = = = END YOUPLAYWEPLAY FLAG = = = ---> | <! --- = = = END GLR BUTTON ON FB & TWITTER = = = ---> | |
EuroJackpot € 18,000,000
Sazka cz
– Sazka Sportka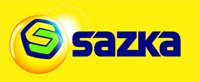 In 1918 after the Czechoslovakia was first formed, the state took control of all existing lotto operations – the Lotynka plus the Austrian Class Lottery.
Lotynka was discontinued in February 1919 and the Directorate of State Lotteries formed the Czechoslovak Class Lottery with the first drawing of this new game then taking place in July 1919.
From February 1948 until June 1953 two Czech Lotto games were in operation – the Czechoslovak Class Lottery and the Czechoslovak State Charity Lottery both beomg operated by Spořitelnou until they were unltimately banned by the state.
It was decided that prizes in the form of cash were not allowed when the Soviet-led Eastern Bloc ruled Czechoslovakia, it was only in-kind lotteries that were allowed to take place at this time.
However, the recently formed Czechoslovak Association of Physical Education was in need of funding and so on August 3rd 1956 the State Committee for Physical Education & Sport instigated the formation of the Czechoslovakia State Lottery – Sazka – which began operations on September 15th 1956.
The first game to be offered was Sazka which involved the betting on the results of sporting matches. This proved to be a great success and so in March 1957 the Czech government approved the formation of a new lottery – Sportka – which was run by Sazka.
Sportka was first launched on April 22nd 1957 after it was seen how popular and successful the German Lottery 6 aus 49 was being and Sazka continued to operate Czech Lottery games across the whole of Czechoslovakia up until January 1st 1993 when it was divided into 2 countries – the Czech Republic & Slovakia. At this point, Sazka continued to operate Czech Republic lottery games & Slovakia formed its own lottery company – TIPOS.
In 1973 Czech TV starrted televising the Sunday Sportka draw. 
In 1977 the 7th (additional) number was introduced to Sportka and from February 1991 the jackpot cap was removed meaning there was now no limit to how high the Sportka jackpot could climb! 
In April 1995 Sazka began a second draw of the Sportka Lottery each week on a Wednesday which meant that there would now be 2 Sportka draws every week. At the same time they introduced the additional game – Chance in a Million – Šance Milión – giving players of the Sportka an extra opportunity to win something. 
1996 saw the drawings of Sportka move to the headquarters of Sazka in Žižkov, Prague from the Czech Television studios and in 2010 the Superjackpot was an addition to the Sportka Sazka. 
So, currently the games to be offered by SAZKA CZ to its lottery players in the Czech Republic are: EUROJACKPOT, SPORTKA, EUROMILIONY, Šťastných 10 (HAPPY 10), Kasička (MONEY BOX) and KENO as well as many other online instant lotteries. 
You can buy lottery tickets online from anywhere in the world for the EUROJACKPOT game through online lottery ticket agents such as TheLotter & play from the comfort of your own home.

If you go to any of the pages via the links below, you will be able to read in much more detail how the lottery operates and what you have to do to be able to play lottery online. You can also visit our World Lotteries page which details all major world lottery games.
---
EuroJackpot cz

–

SPORTKA

–

EuroMiliony

EuroJackpot – Czech Lotto – SAZKA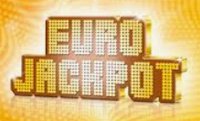 7 different countries across Europe launched the pan-european lottery – EuroJackpot – on March 17th 2012. The idea behind it was to act as a competitor and rival to the massively successful EuroMillions lotto game.  
Originally 7 countries offered EuroJackpot at its launch: Finland, Denmark, the Netherlands, Germany, Slovenia, Italy & Estonia.    
June 2012 saw Spain join the EuroJackpot countries followed shortly by Latvia, Lithuania, Iceland, Norway, Croatia and Sweden.
The Czech Republic with Sazka joined on October 10th 2014 along with Hungary & Slovakia following suit on October 9th 2015. This just left Poland to join in September 2017 making up the current full compliment of EuroJackpot countries to a total of 18.  
With such a large range of countries all across Europe, the Euro Jackpot can boast a broader audience range than Euro Millions.  
The EuroJackpot top prize commences at a huge € 10 MILLION & if not won, it will rollover as high as a massive € 90 MILLION. This has occurred on numerous occasions now with the biggest prize win being € 90 MILLION that the EuroJackpot has paid out.  
The biggest EuroJackpot CZ win to have been won with Sazka so far has been an amazing € 90 MILLION (CZK 2.46 BILLION) on May 15th 2015 by 1 winning ticket from Pardubice. This is without doubt, the biggest win in the entire history of the Czech Lotto.  
The Czech Republic also saw a massive win on June 14th 2019 of € 55,280,363.70 (CZK 1.5 BILLION) by a man playing at home. 
There are 12 separate ways you can win on EuroJackpot and you can also take part in an additional game called EXTRA 6 when you are playing. For EXTRA 6 you will need to match the 6 digit number printed on your ticket with the 6 numbers that are drawn. There are a further 6 ways you can win with EXTRA 6 game.   
The draw for the EuroJackpot CZ is made once every week on a Friday at 9.00pm and is conducted from Helsinki in Finland.       
Read more about the EuroJackpot by clicking the link above.
---
SPORTKA – Czech Lotto – SAZKA
The original SPORTKA game was launched back in 1957 and up until the 1970s, each of the 49 numbers bore the name of a different sport on the ticket – hence the name SPORTKA.  
SPORTKA is a standard lottery jackpot style of game and uses a matrix of 6 49. This means that when you play Sazka SPORTKA, you will need to select 6 numbers out of a range of numbers from 1 to 49. If you correctly match all 6 of the main 6 winning numbers drawn, you will be the winner of a SPORTKA jackpot prize. After the 6 main numbers are drawn, 1 additional number is also drawn from the remaining 43 numbers.  
2 separate drawings take place on each SPORTKA draw night – both 6 out of the 49 main numbers plus the 1 additional number.  
You can play an add-on game called Šance – Additional Chance – when you play SPORTKA. This will give you the opportunity to win even more on the SPORTKA Sazka – by corectly matching the final 6 digits of the serial number printed on your ticket. If you match all of the 6 digits printed you will win CZK 1.9 MILLION.  
The SPORTKA is drawn by Sazka twice every week on both Wednesday and Sunday at 7.55pm from the Prague studios of Sazka and is shown on television channel ČT1 at around 8.00pm. 
There are 6 different ways you can win with the SPORTKA cz and the odds of you winning a jackpot 1st prize are 1 in 69 919 080 for matching all 6 of the main lotto numbers & the additional number.  
For each draw that the SPORTKA jackpot is not won, the prize money will rollover onto the next drawing and the prize fund will increase week by week until a jackpot winner is finally produced.
The biggest Sazka SPORTKA jackpot win to be achieved so far has been CZK 399,904,705 won by a player from the Chrudimsko region on November 3rd 2013 on a Sportka Superjackpot draw. 
The 2nd biggest SPORTKA Sazka jackpot won to date has been CZK 250,944,439 which was won on November 13th 2019 by a very lucky Czech Lotto player from the Central Bohemian region.  
The 3rd biggest jackpot win achieved on the SPORTKA so far has been CZK 201,252,720 which was won on September 7th 2016 by a player from the Ústí nad Labem region of the Czech Republic.
---
EuroMiliony – Czech Lotto – SAZKA
The EUROMILIONY was introduced to the SAZKA range of games in 2003. The EUROMILIÓNY is not to be confused with the pan-European EuroMillions lottery and is a Euro Millions game that is particular to Czech Republic Lottery players. This game is also played with TIPOS in Slovakia although a separate drawing is made in each of the 2 countries and the lottery matrix used is slightly different, but essentially the game is very similar.
EUROMILIÓNY – similar to EuroMillions – uses a dual matrix. The configuration used by Sazka EUROMILIONY is 7/35 + 1/5, which means that when you play you will need to make your selection of 7 numbers out of a total number range from 1 to 35 and then pick 1 additional number from 1 to 5. If you successfully match all 7 of the main numbers plus the additional number that is drawn, you will then be the lucky winner of a EUROMILIÓNY jackpot prize.  
There are 10 different ways you can win with the EUROMILIONY Sazka and the odds of winning the jackpot are 1 in 33,622,600 for selecting all 7 of the main winning lottery numbers drawn plus the additional number. Overall odds of winning any prize are 1 in 9.9.
There is an additional game called Euro Chance – EuroŠance – where you can win up to an extra CZK 500,000 and 2nd Chance which you automatically enter into when you play EUROMILIONY.
The biggest EUROMILIONY jackpot ever to have been won so far in the history of the game has been CZK 180.8 MILLION.
Draws for the EUROMILIÓNY take place twice every week on Tuesdays and Saturdays and the game is drawn from the Sazka studios in Prague. The draw is on the TV channel ČT1 at 8.00pm.
---
Other Games – Czech Lotto – SAZKA
Kasička (MONEY BOX) was first introduced as a new game by Sazka cz back in 2012 and there are 2 draws that take place every single day of the week at both 2.00pm and 8.00pm.
With Kasička, 6 numbers are drawn from 49 and you can bet 3, 4 or 5 numbers or make a combined bet where you pick 3 to 16 numbers out of a total of 49. You can complete a maximum of 3 columns when making a single bet.
There is also the option to increase your Kasicka lottery winnings by 2x, 3x, 5x, 10x, 15x, 20x or 50x. Just tick the option on the slip.
The biggest Kasicka prize you can win by playing with a regular bet is CZK 1 MILLION. This can, of course, be increased further by playing with the multiplier option. The top prize win when you play a combined bet will be determined by how much you wager.
Another popular game is Šťastných 10 (LUCKY 10) – which was first introduced by Sazka in 1994 and is also drawn 7 days per week at both 12.00 noon & again with an evening draw at 8.00pm.
When you are playing Stastnych 10 you bet from 1 to 10 numbers out of 80 numbers drawn – 20 numbers are always drawn each time. The amount you win is determined by the multiple of the deposit you make and the payout ratio. You can ask the computer to make the bet for you, just choose the amount of the bet you want to make and then how many columns from 1 to 4 you want.
With odds of 1 in 200,000 for correctly guessing a maximum of 10 numbers and playing with a minimum bet of CZK 10 means you would be the winner of a Šťastných 10 CZK 2 MILLION top prize.
---
If you would like to learn more about the EuroJackpot cz just click on the relevant link further up the page and you will navigate to a page that will provide all the Euro Jackpot information you need.
Should any new Czech Lotto games be introduced by Sazka at any time in the future, we will be sure to write about them on this page and we shall include them in the SPORTKA Sazka section.
In the meantime, we hope you enjoy reading and learning about your own favourite Sazka Czech Lottery game. You can check the very latest EuroJackpot results right here at Global Lottry Review or by going over to the official Czech Lotto website at Sazka cz.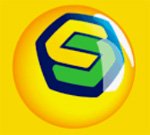 © Copyright 2009 - 2020 - Global-Lottery-Review.com All Rights Reserved
<! --- START WORLD LOTTO DROP DOWN BOX ---> <! --- END WORLD LOTTO DROP DOWN BOX --->
<! --- START WORLD LOTTERY RESULTS DROP DOWN BOX ---> <! --- END WORLD LOTTERY RESULTS DROP DOWN BOX --->
QUICK LINKS
<! --- === BUTTON 1 === ---> <! --- === BUTTON 2 === ---> <! --- === BUTTON 3 === ---> <! --- === BUTTON 4 === ---> <! --- === BUTTON 5 === ---> <! --- === BUTTON 6 === ---> <! --- === BUTTON 7 === ---> <! --- === BUTTON 8 === ---> <! --- === BUTTON 9 === ---> <! --- === BUTTON 10 === --->