Current Jackpot zł 5,000,000

Poland Lotto

–

Lotto Polska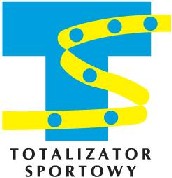 National Lottery games in Poland are operated by Totalizator Sportowy who have been running Polish Lottery games since the government granted it a license to begin operations on January 25th 1956.
Totalizator Sportowy – is one of Poland's largest companies and is owned wholly and solely by the Polish State Treasury.
The Poland LOTTO brand is one of the strongest in the Polish market and it is estimated that nearly 60% of the entire Polish population play games that are run by Totalizator Sportowy.
The first game to be introduced by the Polish Lottery was the Toto Lotek back in 1957 which then reigned supreme for 16 years. Its up to date variant – the Poland Lotto or Lotto Polska – is now the strongest game in the whole portfolio of lottery games offered by Lotto PL.
There are numerous lotteries offered by Totalizator Sportowy and the Polish Lottery including Keno, Zdrapki, Mini Lotto, Multi Multi, Kaskada, Joker and the Lotto Poland flagship game that we are going to look at here – the incredibly popular Polish Lotto – formerly known as the Duzy Lotek…
Poland Lotto

–
Overview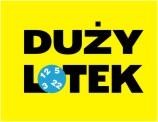 The Duzy Lotek literally means the "Large" Lottery and the Poland Lotto is the oldest game offered by Totalizator Sportowy being introduced way back on January 27th 1957 and has remained the premier Polish Lottery.
Originally it was known as Toto Lotek until its name was changed to the Duzy Lotek in September 1975 before more recently becoming the Poland LOTTO on October 9th 2009.
The Lotto PL – Poland Lotto 6/49 – is a traditional jackpot, draw-style, lotto game and is the most popular game offered by Totalizator Sportowy, the Poland National Lottery company.
The Polish Lotto jackpot commences at zł 2 Million and for each draw that the top prize is not won – it will rollover and the increase will be added onto the jackpot for the following draw – making for an even bigger jackpot figure to be won.
Draws for the Poland Lotto – Lotto Polska – take place 3 times each week on Tuesdays, Thursdays and Saturdays at 9.40pm.
We are very pleased to have reviewed the Poland Lotto 6 49 and would very much recommend taking a look at how it works below...
Poland Lotto

–

How it Works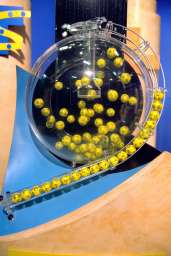 The Poland Lotto – formerly Duzy Lotek – uses a matrix that is known as a 6/49 which means that 6 winning lottery numbers are drawn out of a number range from 1 to 49.

So – when you are playing the Lotto Polska – you will need to select 6 numbers out of a range of numbers from 1 to 49.
If you match all 6 of the winning numbers drawn then you will be a winner of the first division prize – the Polish Lotto jackpot.
In addition to the jackpot itself, there are 3 further ways in which you can win with this Polish Lottery – which means that are a great number of prizes to be won 3 times every week.
A "Random Select" facility is also available when playing the Poland Lotto – very much the same as the "Lucky Dip" option that is used in the UK National Lottery, Europe's EuroMillions or the "Quick Pick" used in nearly all USA Lottery games – which means that you can ask your lottery retailer or computer to automatically select all your Lotto Polska numbers for you.
Therefore – playing the Lotto PL is simple…just select your own numbers or request them to be chosen for you by choosing the comuter's random number generator.
The price per entry into the Lotto Poland is just zł 3 per line.
Poland Lotto

–

Who Can Play?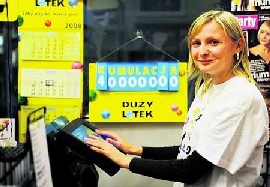 Previously only citizens living within Poland were allowed to play in any of the games from Totalizator Sportowy including the Poland Lotto – you used to have to purchase your Lotto PL tickets from an authorized retailer based inside the country of Poland.
Today though – this is not a problem as there are various online lottery ticket sales companies like TheLotter who are both authorized and genuine – you are able to select your Polish Lottery numbers online and purchase your ticketsfrom absolutely anywhere in the world.
This is great news of course if you live outside of Poland and want to play the Polish Lottery and ensure your entry into the next draw or simply want to have the convenience and ease of being able to buy lottery tickets online.
Players must be a minimum of 18 years of age to be able to participate in any Polish Lottery games inclusing the Lotto Polska.
Click here to PLAY the Poland Lotto NOW
Polish Lottery Results



Lotto PL conduct the draws for the Poland Lotto 3 times every week on Tuesdays, Thursdays and Saturdays at 9.40pm.
You can check the latest Poland Lotto Results in various ways to see if you have become one of the lucky winners.
The Polish Lottery results will be published in certain newspapers throughout Poland, on the official Polish Lottery website – lotto.pl – and will be broadcast on TVP at 10.15pm on Tuesday, Thursday and Saturday.
You can also come back to Global Lottery Review at any tyime where you can also see the latest Polish Lottery Results.

Poland Lotto

–

Odds of Winning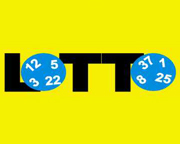 The odds of winning on the Lotto PL – Polish Lotto – are very competitive when compared to many world lotteries and with 4 different ways that you can win this means there are many thousands of prizes to be won 3 times every week.
The chances of winning a Poland Lotto jackpot by matching all 6 of the winning lottery numbers are 1 in 13.98 million – for these odds you could be one of the Polish Lotto jackpot winners.
For a prize on the second level – the odds come right down to just 1 in 54,201 for matching 5 of the winning lotto numbers.
The likelihood of you winning a prize on the third level comes in at 1 in 1,032 for correctly matching 4 of the winning numbers and for a prize in the fourth and final level the odds are just 1 in 57 for matching only 3 of the Poland Lotto winning numbers.
Poland Lotto

–

Record Jackpots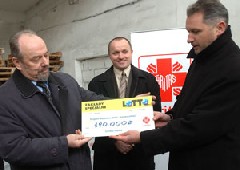 The biggest jackpot ever to have been produced to date on the Polish Lotto was won on Tuesday September 27th 2011 when 2 lucky Polish Lottery players each shared zł 56.16 Million – getting an amazing zł 28.08 Million a piece having purchased their lottery tickets in Reda and Warsaw.
The second biggest Poland Lotto jackpot to won so far has been the zł 51.33 Million which was won on November 6th 2012 and split between 3 winners from Chojnice, Wroclaw and Sosnowiec.

The third largest jackpot to have been won on the Poland Lotto – Duzy Lotek – was zł 40.46 Million on November 6th 2008 that was shared by 5 winners who each received zł 8.09 Million.
The fourth biggest jackpot won on the Poland Lotto so far has been the zł 39,007,416.40 won on Thursday January 30th 2020.
The fifth highest jackpot won to date on the Poland Lotto has been zł 39.65 Million which was shared on April 11th 2015 by 3 lucky winners – each receiving zł 13,219,619.50.
The sixth largest win on the Lotto Polska to date has been the huge zł 39.48 Million won on March 10th 2012 and split between 3 lucky winners.
The biggest Lotto PL win to date on a single ticket has been a massive zł 33.78 Million by a ticket purchased in Gdynia for the drawing of February 9th 2012.
Poland Lotto

–

How Prizes are Paid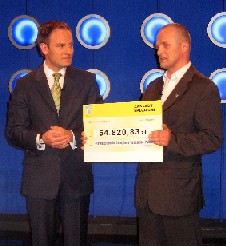 If you are the lucky winner of a Poland Lotto jackpot – Totalizator Sportowy and Lotto PL will pay your winnings to you in the form of a cash lump sum. All Lotto Poland prizes are paid out in cash.
If you have won any Polish Lottery prize – you will need to make your winning claim within 6 months of the draw taking place before your claim will become invalidated.
If you have had a win that is less than zł 2,000 you will be able to claim your prize at any of the Lotto PL retailers – Kolekturach – within 60 days of the draw taking place.
If you have won more than zł 2,000 on the Lotto Polska – you will need to claim your prize at a branch of Totalizator Sportowy within 60 days of the draw taking place.
Of course – if you are playing the Poland Lotto with a reputable online lottery ticket agent such as TheLotter you will not need to be concerned with any of these details – as they will take care of everything for you when you play lottery online.
Lotto PL

–

Where the Money Goes

The people of Poland benefit in many ways from profits created by the activities of the Lotto PL and Totalizator Sportowy – who provide over zł 1 Billion every year to the Polish State.
For over 50 years the main beneficiaries of the Polish Lottery and Totalizator Sportowy proceeds have been the Ministry of Sport in Poland who have use the funds to develop and promote sport among children, youth and the disabled. Nearly all sports facilities during this time have been built, renovated and modernized with the help of Lotto Poland funding.
In 2003 – Polish Lotto funding was broadened to include the Ministry of Culture and National Heritage for the support of important national and international artistic and cultural events.
Other important areas to benefit from Polish Lottery proceeds include the construction of Child Health centers, the purchase of medical equipment for hospitals and ambulances along with aid for disabled children.
Click here to PLAY the Poland Lotto NOW