| | | | | | | | | |
| --- | --- | --- | --- | --- | --- | --- | --- | --- |
| <! --- = = = GLR BUTTON ON FB & TWITTER LOGOS ONLY = = = ---> | <! --- = = = END GLR BUTTON ON FB & TWITTER = = = ---> | <! --- = = = END EUROMILLIONS BUTTON = = = ---> | <! --- = = = END EUROJACKPOT BUTTON = = = ---> | <! --- = = = END MEGA MILLIONS FLAG = = = ---> | <! --- = = = END POWERBALL FLAG = = = ---> | <! --- = = = END LOVE MY LOTTO FLAG = = = ---> | <! --- = = = END YOUPLAYWEPLAY FLAG = = = ---> | <! --- = = = END GLR BUTTON ON FB & TWITTER = = = ---> | |
Lotto Luxmbourg

–

Loterie Luxembourg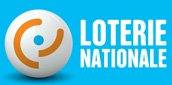 The National Lottery of Luxembourg – or Loterie Nationale – was first created by Charlotte Wilhelmine, the Grand Duchess of Luxembourg back on July 13th 1945 to help assist and support Luxembourg victims of World War Two.
Today – profits from all Lotto Luxembourg games go through the National Charity of the Grand Duchess, Charlotte – to areas like health, social and environmental protection, sports and culture.
The first scratch card game called ELO! was launched by Lotto Luxembourg in 1985 under the now familiar Rubbel range and subsequently the National Lottery of Luxembourg began offering tickets for the hugely popular German Lotto 6 aus 49 followed in 2002 by the launch of its own in-house game – Zubito.
October 8th 2004 saw one of the biggest lotteries in the world join the Lotto Luxembourg portfolio – the EuroMillions – which is by far the largest in the range offered with its massive jackpots of up to €190 MILLION .
Some of these Luxembourg Lottery games are played not only within Luxembourg itself but right throughout Europe and due to the presence of authorised online lottery ticket agencies such as TheLotter – anyone from right around the world is now able to easily buy lottery tickets online wherever they may be living.
We have written in great detail about most of the Loterie Nationale games offered by Lottery Luxembourg for which you are able to play lottery online – just have a look at the Global Lottery Review World Lotteries page for a complete list of national lottery and world lottery games with their own individual review pages.
Here we are simply going to list each of the different lotto games that are available to play from Lotto Luxembourg including the Euro Millions, Lotto 6 aus 49, Zubito and the many Rubbel games including ELO!, 10x The Cash, Bling Bling, Lucky 7, Mega Pure Gold, Piccobello, Tutti Frutti and Win For Life. You can click straight through to read much more about your favourite game.
---
Euro Millions

–

Lotto 6 aus 49

–

Zubito
Euro Millions – Loterie Nationale Luxembourg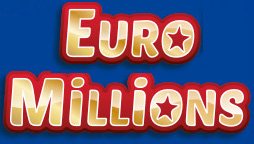 The Euro Millions is the most popular of all European Lottery games and is played right throughout Europe and even the rest of the world. 9 European Countries and their respective National Lottery organizations work together to bring you the EuroMillions Lottery every Tuesday and Friday. These companies are the Loterie Nationale Luxembourg, Spain's Loterias y Apuestas del Estado, Ireland's Irish Lottery, the United Kingdom's UK National Lottery, Nationale Loterij from Belgium, the Francaise des Jeux from France, Switzerland's SwissLotto, Osterreichische Lotterien – the Austrian Lotto – and the Portuguese JogosSantaCasa. The Euro Millions has produced a record jackpot of an incredible €190 MILLION and regularly creates some of the largest rollover  jackpots in the world. The EuroMillions is also known as the EuroMilhoes in Portugal, EuroMillionen in Austria and EuroMillones in Spain. Read a detailed review of the Euro Millions Lottery right here…
LOTTO 6 aus 49 – Loterie Nationale Luxembourg
The Lotto from Lottery Luxembourg is the very same game that is operated by the German Lottery – Deutscher Lotto- und Totoblock (DLTB). It is known as the Lotto 6 aus 49 because it uses a matrix of 6/49 and it started back in October 1955. This popular German Lotto is played not only across Germany and Luxembourg but right throughout Europe and beyond. Draws for the Lotto 6aus49 take place every Wednesday and Saturday evening. The current record jackpot for the Lotto 6 aus 49 is the amazing € 45.4 MILLION that was won in December 2007. Every week you can check the Lotto 6aus49 Results right here.
Zubito – Loterie Nationale Luxembourg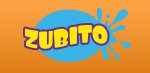 Zubitio from Lotto Luxembourg has been a popular lottery game since its launch on October 16th 2002 and the winnings are known in advance. The way to play is firstly to select 8 numbers out of 21 and then 1 number out of 4. Then choose how many games you wish to play between 1 and 4 and choose how much you would like to play for – either € 1.00, € 2.00 or € 3.00. You can increase the amount of your winnings by choosing to play Chance 2 and the maximum prize you can win is € 30,000. You can ask the retailer for a Quick Pick where the numbers will be selected for you by a random number generator. Every day between 7am and midnight, the Zubito results will be shown on tv screens at the Lottery Luxembourg points of sale.
Rubbel – Loterie Nationale Luxembourg
The Lotto Luxembourg Rubbel range comprises of a wide range of scratch cards which includes: 10x The Cash, Bingo, Blackjack, Bling Bling, Calendrier de Décembre, Cartomania, ELO! 30 ans, Love Is, Lucky 1, Lucky 7, Mega Pure Gold, Piccobello, Ping' Win, Tutti Frutti, Vacances and Win For Life. With top prizes of anything between € 5,000 and € 250,000 to be won there is a lot to play for.

---
Just click on the relevant lottery links above and they will take you directly to your chosen Lottery Luxembourg game. The page will contain a detailed review about that particular game from Lotto Luxembourg and gives full information on how it works.
We will – in time – be reviewing even more Luxembourg Lottery games and will add them to this overview section when we do.
For the time being – enjoy reading about the main games from loterie.lu including the Euro Millions – and checking the latest Euro Millions Results or Lotto 6 aus 49 Results and we wish you the best of luck if you decide to participate in any of them.


© Copyright 2009 - 2020 - Global-Lottery-Review.com All Rights Reserved
<! --- START WORLD LOTTO DROP DOWN BOX ---> <! --- END WORLD LOTTO DROP DOWN BOX --->
<! --- START WORLD LOTTERY RESULTS DROP DOWN BOX ---> <! --- END WORLD LOTTERY RESULTS DROP DOWN BOX --->
QUICK LINKS
<! --- === BUTTON 1 === ---> <! --- === BUTTON 2 === ---> <! --- === BUTTON 3 === ---> <! --- === BUTTON 4 === ---> <! --- === BUTTON 5 === ---> <! --- === BUTTON 6 === ---> <! --- === BUTTON 7 === ---> <! --- === BUTTON 8 === ---> <! --- === BUTTON 9 === ---> <! --- === BUTTON 10 === --->