Current Jackpot US$ 5,750,000

FL Lottery

–

Lotto FL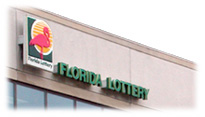 The Florida State Lottery operates one of the United States' most lucrative single-state lottery systems and offers various different online lotteries and scratch-card games with a wide range of prize levels.
This State Lottery system commenced operations in January 1988 with the primary aim of providing funding for state education.
The very first game offered by the Florida Lottery was Millionaire, a scratch off game costing US$ 1.00 a ticket.
FL Lottery

–

Florida Lotto

–

Overview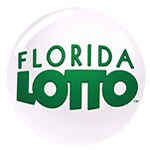 Here we will take a look the flagship Florida Lottery game – the Florida Lotto.
The Florida Lotto was one of the first games to be offered by the Florida Lottery group, which has emerged as an industry leader, being launched in April 1988 shortly after the initial scratch card game.
It created a new national and world record in August 1988 when a US$ 52 MILLION jackpot was produced – the largest ever globally at the time.
Draws take place every Wednesday and Saturday at 11.15 pm Eastern Time during a live television broadcast and tickets for that night's draw must be purchased by 10.40 pm.
The jackpot prize usually starts off at US$ 2 MILLION and will increase in size and rollover when the top prize is not won. The FL Lotto does not have a cap on its jackpot and will keep on rolling over until the jackpot prize is eventually won.
FL Lottery

–

Florida Lotto

–

How It Works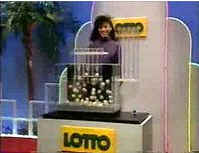 Florida Lotto players first need to select 6 numbers out of a pool of balls numbered from 1 to 53. If you are lucky enough to have correctly matched all 6 of the winning lotto numbers selected – you will be the winner of a Florida Lotto jackpot prize.
In addition to the Florida Lotto jackpot itself – there are also a further 3 ways in which you can win – by matching either 5, 4 or just 3 of the winning FL Lotto numbers drawn.

The other option you have when choosing your Florida Lottery numbers is to use the Quick Pick box  – allowing the computer terminal to automatically generate some or all of your numbers using its random number generator. This is similar to the Lucky Dip option that is widely used in both the National Lottery in the UK and in Europe's EuroMillions.
The FL Lotto draw takes place using a single ball machine to determine the 6 winning Florida Lottery numbers and the very  latest FL Lottery Results are published on the official FloridaLottery website – flalottery.com.
 Florida Lottery "Quick Pick"  
Random Number Generator - Click On the Button Below to Generate Some Numbers
Your numbers will open in the top left in a new small window. To generate more
numbers you
MUST
close "X" this small window first.
Javascript must be enabled in
your browser for this widget to work. The button below will not work unless it is.
Florida Lotto XTRA
–

Bigger Wins
In October 2009 the Florida Lottery introduced the Lotto XTRA facility to the Florida Lotto.
This means that you are able to multiply any non-jackpot winnings that you achieve by up to 5x the amount won!
All you have to do when you play Florida Lotto is to choose the Lotto XTRA option which costs US$ 1.00.
The FL Lotto XTRA number will be drawn by a random number generator and will be a prize multiplier of between 2x and 5x.
This means that your non-jackpot prize win will be automatically increased by the size of the multiplier that is drawn.
For example – if you win a 2nd prize of US$ 5,000 and the Lotto XTRA number drawn is 5 – your winnings will be automatically increased to US$ 25,000.
All 3rd prizes won with Florida Lotto XTRA will be automatically increased by 5x no matter what multiplier has been drawn.
Also playing with Lotto XTRA – you can even win by just matching 2 of the main winning lotto numbers drawn.
FL Lottery

–

Florida Lotto

–

Who Can Play?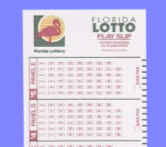 Historically – only resident citizens of the Sunshine State of Florida were allowed to play in any of the Florida Lottery games and tickets had to be purchased from an authorized retailer within Florida itself.
Now however – you are able to choose your Florida Lottery numbers and buy lottery tickets from accredited and authorized online lottery ticket sales agencies such as TheLotter no matter where in the world you are living.
This is great news for all those people who live outside of Florida and the U.S.A. and wish to buy lottery tickets online for the Florida Lotto, guarantee their entry into the next draw and even choose the size of the jackpot they are aiming for.
Once you have entered into the game – you are also able to easily check the Florida Lotto Results online to see how you have done and to find out if you have become one of the lucky lottery winners.
The minimum age for a player to be eligible to purchase a Florida Lottery ticket is 18 years for any of the games available including the Florida Lotto.
"Cross-Over" sales information for all USA Lottery players in Florida…

The Muilt-State Lottery Association (MUSL) – who administer the POWERBALL game – and the Mega Millions consortium – who administer the MEGA MILLIONS game – have recently entered into an historic cross-sales agreement across the USA. All US Lotteries that previously sold POWERBALL tickets can now ALSO sell tickets for the MEGA MILLIONS and vice versa.

This came into effect on January 31st 2010 – but as yet the Florida Lottery has not
entered into the cross-over sales arrangement. This position may change, of course,
in future months but in the meantime – USA Lottery players in Florida and around the
world are STILL able to buy lottery tickets online for the MEGA MILLIONS as
WELL as the existing POWERBALL.
Click Here to PLAY the Florida Lotto NOW

Click Here to PLAY Powerball NOW
Click Here to PLAY Mega Millions NOW

FL Lottery

–

Information and Background

With tickets for the Florida Lotto first going on sale on April 29th 1988 – the very first draw took place on May 7th of that year.
In February 1993 – the prize structure was altered slightly to inject a bigger percentage of sales into the jackpot pool and to allow for a minimum of a US$ 6 MILLION annuity prize.
When Losers Become Winners…
Even losers could become winners in May 1994 when Florida Lotto began its first mail-in promotion. It was called "The Great LottoMobile Giveaway" where players could send in their losing tickets to win one of 50 brand new Ford Mustangs.
November 1996 saw the 500th draw take place and this produced a jackpot of US$ 26 MILLION after a double rollover and was won by a ticket holder in Lake Worth who held the correct Florida Lottery winning numbers.
On reaching its 10 year anniversary in 1998, the Florida Lottery had turned over US$ 21 BILLION and provided US$ 8 BILLION towards education in the state, very much accomplishing so far, what it had set out to achieve.
Would You Prefer A Lump Sum?
November 1998 saw a couple of significant changes to the way the Florida Lotto operated.
Firstly – the cash option was introduced whereby players could choose a cash lump sum instead of the historical annuity payments for a jackpot win.
Secondly – the time period in which jackpot winners would receive the equal annual payments was increased from 20 to 30 years.
A Brand New Draw…
The biggest changes to way the Florida Lotto was run occurred in October 1999 which made the lotto even more appealing to an ever expanding market.
Firstly – 4 numbers were added to the matrix which changed from a 6/49 to a 6/53 configuration meaning that instead of picking 6 numbers from balls numbered 1 to 49, FL Lotto players would now pick 6 from a wider range of balls numbered 1 to 53.
Secondly – a completely new draw was added on Wednesday evenings meaning that there were now 2 draws per week giving even more people a chance of winning the lottery.
In September 2003 – the 180 day claim deadline expired for what would be the game's largest unclaimed ticket which was worth roughly an advertised US$ 53.7 MILLION.
In fact it is worth noting that 80% of all unclaimed Florida Lottery jackpot money is given to the Educational Enhancement Trust Fund with 20% being allocated to funding future lottery prizes.
Lotto PLUS…
The next big and quite unique change to the game occurred in March 2008 when 2 completely new jackpot levels were introduced (Lotto PLUS) giving players the options to buy lottery tickets online or offline for an increased wager of either US$ 2.00 or US$ 3.00 giving them a vastly increased jackpot should they win.
October 11th 2009 saw the discontinuation of the Lotto PLUS feature and the introduction of its replacement – an automatic prize multiplier called Lotto XTRA as described ealier.
This new option allows players to increase their non-jackpot winnings by up to 5 times the amount they ahve won.

So over the years the FLALottery has become part of the very nature of life in Florida – very much affecting the lives of those who live there. On the one hand – giving the people of the Sunshine State a reason to believe their dreams can come true whilst at the same time, providing much needed funding for the Florida educational system.
Now that the Florida Lottery has well passed its 25th anniversary it is clear that it has truly achieved what it set out to do with more than US$ 4 BILLION worth of lottery tickets being purchased each year and millions continuing to show their support for one of the genuine industry leaders.
FL Lottery

–

Florida Lotto

–

Odds of Winning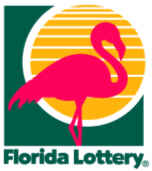 The odds of you winning one of the Florida Lotto jackpot prizes are 1 in 22,957,480 for matching all 6 of the winning numbers drawn which – when compared to the likes of Powerball and Mega Millions – are much more favorable.
Your odds of winning one of the 2nd level prizes for matching 5 of the winning FL Lottery numbers drawn reduce dramatically to 1 in 81,409.50.
The odds of you winning a 3rd level prize are 1 in 1,415.82 for matching 4 of the winning Florda Lotto numbers drawn.
The odds you have for winning a prize on the 4th level are a much better 1 in 70.79 for selecting 3 of the winning numbers.
Your overall odds of winning a Florida Lotto prize are 1 in 67.36.
FL Lottery

–

Florida Lotto

–

Record Jackpots

The Florida Lottery produced the world's biggest single jackpot payout to date in September 1988, only its first year of operations, when Sheelah Ryan of Winter Springs, won US$ 55.16 MILLION.
The first Florida Lotto jackpot to reach the US$ 100 MILLION mark occurred on September 14th 1990. This wasUS$ 106.5 MILLION and was split 6 ways with each FLALottery winner getting US$ 17.75 MILLION. It remains the biggest Florida Lotto jackpot to date and another record was set here also with the organization generating US$ 30 MILLION in revenue from this one game.
Florida Lottery

–

How Prizes are Paid

Florida State lottery jackpot winners have a choice in how they are able to receive their winnings. They can choose to have either a single cash lump sum payment or an annuity prize.
If the Jackpot lottery winner chooses to receive an annuity as opposed to a lump sum – the winnings would be paid to them in 30 equal annual payments over a 30 year period.
In terms of value – the lump sum payment that a Jackpot lottery winner would receive would generally be roughly half that of the annuity value that they would get paid in equal annual payments.
The rules with any of the FLA Lottery games mean that you need to claim your prize within 180 days of the draw taking place.
If choosing to receive the cash lump sum option instead of the annuity payments for a jackpot win, you need to exercise this option within 60 days of the draw taking place otherwise the method of payment will automatically default to the equal annual payments annuity option.
Tax wise – Florida has no state income tax but as with lotteries across the whole of the U.S.A., prizes are taxable by the federal government.
Of course, if you play lottery online you will not have to be concerned with any of the above information as your lottery ticket sales company – such as TheLotter or whichever company you us – will take care of all this for you.
Click here to PLAY Florida Lotto NOW