Finland Lotto

–

Veikkaus Lotto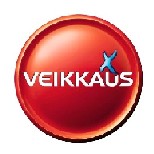 Lotteries in Finland have been around since back in July 1940 when Tippaustoimisto Oy Ab - Tipp Lotto - was established. The very first lottery game called "Constant" was offered by the Finland Lottery in September of that year.
All Veikkaus games are sanctioned and licensed by the Finnish Government and the State has owned 100% of the company since 1975.
Veikkaus truly is a traditional part of society in Finland and has been for nearly 70 years now with 70% of the population playing the Veikkaus Lotto on a regular basis.
More than € 1.1 Million is produced every day by Lottery Finland which goes, via the State, to many good causes throughout the country.
There are more than 20 games offered by the Finland Lottery including Keno, Jokeripelit, Veikkausbingo, Scratch Out Instant games, Sports Betting, Pool Games, the very popular pan-Scandinavian Viking Lotto and the Finland Lottery flagship game that we are going to look at here – the Veikkaus Lotto…
Veikkaus Lotto Finland

–

Overview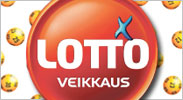 The Finland Lottery – Veikkaus Lotto – was introduced in 1970 with the very first drawing taking place on January 3rd 1971. The Lotto game soon proved to be the most popular in Finland Lotto history and revolutionized the activities of Veikkaus.
The Veikkaus – Finland Lottery 7/39 – is a traditional jackpot, draw-style, lotto game and is the flagship game offered by Oy Veikkaus Ab, the Finland National Lottery company.
Jackpots for the Finland Lotto start off at € 1.2 MILLION.
Each time that the Finland Lottery jackpot is not won, it will rollover and be added onto the jackpot for the next draw, making for some much larger jackpot figures to be won. After 5 draws – if the jackpot has still not been won – the prize money will be distributed amongst winners of the second prize tier.
Draws for the Finland Lotto take place on Saturdays at 8.45pm Finnish Time and the cut-off time for purchasing your tickets is usually 8.30pm on the day of the draw.
We are very pleased to have reviewed the Finland Lotto 7/39 and would very much recommend taking a good look at how it works below…
Finland Lottery

–

How It Works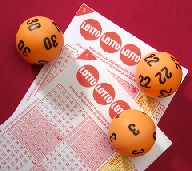 The Finland Veikkaus Lotto uses what's called a matrix of 7/39 which means that when playing the Finland Lottery, you will need to select 7 numbers out of a pool of balls numbered from 1 to 39.
If you match all 7 of the main numbers then you will be a winner of the first division prize – the Veikkaus Lotto jackpot.
As well as the 7 main numbers, 2 Additional Numbers / Bonus Numbers are also drawn. These are used to determine prizes on the non-jackpot levels of the prize structure.
In addition to the Finland Lotto jackpot, there are 10 further ways in which you can win with the  Finland Lottery, which means that are a great number of prizes to be won twice per week for anyone who plays.
A "Quick Game" facility is also available when you are playing with the Finland Lottery very much the same as the "Lucky Dip" option that is used in the UK National Lottery or Europe's EuroMillions or the "Quick Pick" on nearly all USA Lottery games – which means that you can ask the lottery retailer or computer to randomly select all your Finland Lottery numbers for you.
So, playing the Finland Lotto is simple…just select your own numbers or request them to be randomly generated for you by choosing the "Quick Game" option.
The price per entry into the Finland Lottery is a low € 0.80 per line meaning that many players decide to play more than one single line.
Finland Lottery

–

Who Can Play?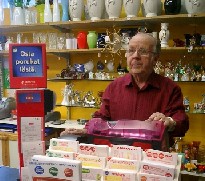 As with the majority of lottery games around the world, previously only citizens living in Finland were allowed to play in any of the Finland Lottery games including the Veikkaus Lotto - you used to have to purchase your Finland Lotto tickets from an authorized retailer based in Finland.
These days, though, this is not a problem as there are various online lottery ticket sales companies such as TheLotter who are both authorized and genuine - you are able to select your Finland Lottery numbers online and purchase your tickets no matter where in the world you live.
This is great news of course if you live outside of Finland and want to be able to play the Finland Lotto and ensure your entry into the next draw or just want to have the convenience and ease of being able to buy lottery tickets online.
Once you have entered into the Lottery Finland draw, you can then easily check the lottery results online to see how you have done and to find out if you have become one of the lucky Lotto winners.
In Finland there is a slightly lower age limit than in most countries, to be able to play the Finland Lottery games. You will need to be just 15 years of age to be eligible to purchase a ticket at Finnish retail outlets but to play online, the age requirement is still 18 years.
Click here to PLAY the Finland Lottery NOW
Finland Lotto

–

Information & Background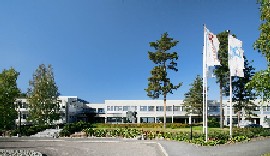 Since it began, the Finland Lottery has created more than270 millionaires.
The price of playing in the Finland Veikkaus Lotto is purposely kept low to encourage a higher number of players to participate. This seems to work very well as there are an average of over 11 million entries into the Lotto game every week.
In fact, 70% of the Finnish population are reported to play the Finland Lotto.
The Finland Lottery pays 50% of all the money spent on its games straight back to the players.
The Finland Lottery is also a proud member of the pan-Scandinavian lottery alliance that launched the Viking Lotto in 1993 along with the national lottery operations from Norway, Denmark, Sweden, Iceland and Estonia.
You can check the Finland Lottery Results on Finnish TV1 where they are drawn live at 8.45pm Finland time on Saturday evenings. The lotto results are also shown on Finnish MTV3 on Saturdays at 10.20pm.
Finland Lottery

–

Odds of Winning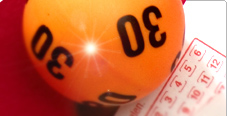 The odds of winning on the Finland Lotto are very competitive when compared to many world lotteries and with 11 different ways in which you can win, this means there's a lot of prizes to be won every week.
The chances of winning an Veikkaus Lotto jackpot by matching the 7 main numbers are 1 in 15.38 million – for these odds you could be one of the Finland Lottery jackpot winners.
For a 2nd level prize, the odds come down to 1 in 1.098 million for matching 6 of the main numbers plus one Additional Number / Bonus Number.
The likelihood of winning a 3rd level prize comes in at 1 in 73,242 for matching 6 of the main numbers and for a lottery prize on the 4th level – odds are 1 in 732,425 for matching the 5 main numbers plus two bonus numbers.
For a 5th and level prize on the Veikkaus Lotto – the odds of you winning are 1 in 12,207 for matching only 5 of the main numbers plus one bonus number.
A 6th tier prize offers odds of 1 in 1,684 for matching 5 of the main winning numbers whilst 7th tier odds are 1 in 14,648 for matching 4 of the main numbers plus two of the Bonus Numbers.
The odds of you winning a prize on the 8th level of the Finland Lotto are 1 in 505 for matching 4 of the main numbers plus one of the Bonus Numbers with 9th level odds being 1 in 108 for matching 4 of the main numbers.
10th level odds of winning are 1 in 1,010 for matching 3 of the main winning numbers plus the two Bonus Numbers and finally the 11th tier offers odds of 1 in 54 for matching 3 of the main numbers plus one of the Bonus Numbers.

Finland Lottery

–

Record Jackpots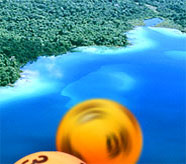 The previous Finland Veikkaus Lotto record jackpot to date was € 5.7 MILLION which was won by the Kokkola family in 2004 with the only ticket to match all the numbers correctly.
The second highest jackpot in Finland Lottery history was € 5.3 MILLION which was won in Järvenpää in 2008.
There have also been many other wins around the € 5 Million mark such as the € 5 MILLION win in Helsinki in early 2009.
In November 2009, the Finland Lotto produced a new record jackpot when 2 lucky ticket holders shared an exciting top prize of € 6.9 MILLION.
The Veikkaus Lotto jackpot record was broken yet again when the top prize reached an amazing € 7 MILLION on January 30th 2010 and was won by a single ticket purchased in Kotka, Finland. The winning lottery numnbers were: 4,14,21,23,25,26, and 33.
Saturday 7th January 2017 saw a huge € 9 MILLION Finland Lotto jackpot won.
On October 27th 2012 the existing record jackpot was again overtaken when a single ticket holder from Helsinki won an impressive € 12.2 MILLION.
The 2nd biggest Veikkaus Lotto jackpot to have been won to date was beaten once again with a buge € 14.1 MILLION top prize that was won on February 13th 2016.
The current biggest ever Veikkaus Lotto jackpot to have been won so far is the € 14.2 MILLION that was won on June 17th 2017.
Finland Lottery

–

How Prizes are Paid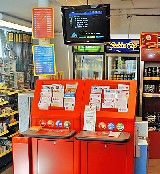 If you are the lucky winner of a Finland Lotto jackpot, you will be paid your winnings in the form of a cash lump sum. All Finland Lottery prizes are paid out in cash.
If you have won any prize on the Finland Lottery, you will need to make your winning claim within 365 days of the draw taking place before your claim will become invalid.
If your Finland Lotto win is € 1,000 or more, you will need to verify your identity to claim your prize.
If you are the lucky winner of any prize of  € 20,000 or more, your Finland Lottery prize will be paid to you within 3 weeks of the draw taking place.
If you play lottery online however, whatever your win, this will not be a concern for you, as your accredited lottery ticket sales agency will take care of all this for you, whether it is TheLotter or whichever company you may use.
Finland Lottery

–

Where the Money Goes

Proceeds from all Finland Lottery games benefit the lives of Finnish people in many different ways.
Originally, Finland Lotto profits went towards sports related activities but from 1956, beneficiaries have included the areas of science, arts and youth work.
For example, in 2008, scientists have received € 77.1 Million in the form of Finland Lottery proceeds.
Today, areas that benefit from Oy Veikkaus Ab include cinema, museums, theaters, orchestras, local cultural activities and events, the construction and renovation of sports facilities, the support of domestic and international youth projects as well as youth research and training.
Click Here to PLAY Veikkaus Lotto NOW