| | | | | | | | | |
| --- | --- | --- | --- | --- | --- | --- | --- | --- |
| <! --- = = = GLR BUTTON ON FB & TWITTER LOGOS ONLY = = = ---> | <! --- = = = END GLR BUTTON ON FB & TWITTER = = = ---> | <! --- = = = END EUROMILLIONS BUTTON = = = ---> | <! --- = = = END EUROJACKPOT BUTTON = = = ---> | <! --- = = = END MEGA MILLIONS FLAG = = = ---> | <! --- = = = END POWERBALL FLAG = = = ---> | <! --- = = = END LOVE MY LOTTO FLAG = = = ---> | <! --- = = = END YOUPLAYWEPLAY FLAG = = = ---> | <! --- = = = END GLR BUTTON ON FB & TWITTER = = = ---> | |
EuroJackpot € 18,000,000 Viking Lotto € 8,100,000
Swedish Lottery

–

Svenska Spel


The origins of the Swedish Lottery date back to 1897 when a group of private citizens put forward the idea of forming a Swedish Lotto to assist with the funding of the Stockholm Fair. The government of Sweden thus approved this proposal and so Lotteriexpeditione – the Lottery Expedition was then duly formed.
In 1934 the company AB Tipstjänst was formed by the Swedish government to combat the spread of illegal gambling that was happening across Sweden with the aim of making gambling safer.
In 1939 the government of Sweden took over the ownership of
Lotteriexpeditione and the company was renamed Penninglotten – the Money Lottery – and all funds raised would be going towards helping with cultural issues throughout the country of Sweden.
The first Scratchcard games were introduced by the Swedish Lottery in 1979 and the primary in-house Swedish Lotto was launched in 1980 – the Svenska Spel Lotto or Sweden Lotto.
The Joker additional add-on game to the Sweden lotto was launched in 1984 giving players the chance to win more money.
Oddset and Trisslott were then introduced in 1986 boosting the ever increassing range of games offered by the Swedish Lottery.
1990 saw the daily lottery game Keno launched and the Sweden Lotto started to be broadcast on the television channel TV2.
Following discussions in 1992 between AB Tipstjänst, Norsk Tipping, Veikkaus, Danske Spil and Islensk Getspa, the world's first multi-national lottery game – the Viking Lotto – was then launched in March 1993 with Sweden, Norway Denmark, Finland and Iceland as the 5 original member countries being involved.
The two separate Lottery Sweden companies – AB Tipstjänst and Lotteriexpeditione were merged together in 1997 and the new organisation was called Svenska Spel, the Swedish Lottery company we know today. It's headquarters are in Visby, Gotland.
The official website of Lotto Sweden – svanskaspel se – was launched in 1999. Swedish citizens could now play lottery online.
If you are familiar with the Swedish Lottery games that are available from Svenskaspel in Sweden you will know that there are a wide selection of different Svenska Spel Lotto games on offer.

Some of these games from Lotto Sweden are played not only within Sweden itself but right throughout Scandinavia, Europe and even around the rest of the world – this applies to the Viking Lotto, EuroJackpot and Sweden Lotto. Due to the presence of online lottery ticket agencies such as TheLotter and MultiLotto anyone is now able to buy lottery tickets online for these games not just countrywide but wherever they may be living across the globe.
We have written in great detail about certain Sweden Lottery games provided by Svenska Spel for which you are able to play lottery online – just visit the Global Lottery Review page listing all main World Lotteries for a complete rundown of national lottery games that are available with their individual pages of review.
Here we are simply going to list each of the Sweden Lottery games that are available from Lottery Sweden and you can click straight through to read all about the game of your choice – there are 3 main games from Svenskaspel from which you can choose from – the Viking Lotto, the EuroJackpot and the Sweden Lotto.
---
Viking Lotto

–

EuroJackpot

–

Sweden Lotto

Viking Lotto – Lottery Sweden – Svenska Spel


The Viking Lotto was the very first multi-national lottery to appear in the world and was first introduced on March 17th 1993 by 5 countries and their lottery companies: Svenska Spel in Sweden, Veikkaus in Finland, Norsk Tipping in Norway, Danske Spil in Denmark plus Iceland's Islensk Getspa.
On March 22nd 2000 the Estonia Lottery with Eesti Loto joined in selling Viking Lotto tickets, then in February 2011 Latvia's Latvijas Loto / Loto Latvia  and Olifeja / Perlas.lt from Lithuania became the 7th & 8th members to join the Viking Lotto group.
November 9th 2017 saw Loterija Slovenije from Slovenia as the next country to become a Vikinglotto member nation making up the total compliment of 9 countries that offer Viking Lotto today.
The Viking Lotto is also known as the Víkingalottó, Onsdags Lotto, Vikinglotto, Viking Loto, Vikingu Loto and Norsk Viking Lotto across the various member countries that offer the game.
The Vikinglotto is a jackpot lotto style of game that uses a double matrix of 6/48 + 1/8. This means that you will have to choose 6 numbers from a number range of 1 to 48 followed by 1 Viking Number out of a range of numbers from 1 to 8 when playing.
Successfully matching all 6 of the main Viking Lotto numbers plus the additional Viking Number will make you a jackpot winner.
The Viking Lotto jackpot begins at € 3 MILLION (approximately SEK 31.8 MILLION) will rollover every time that there is no winner of the 1st prize category. The jackpot can then grow to as high as € 35 MILLION (approximately SEK 371 MILLION) which is the amount of the 2017 jackpot cap brought in by the Viking Lotto bloc.
Prior to the introduction of the jackpot cap the Vikinglotto jackpot could climb even higher as there had been no limit in place. The biggest Viking Lotto jackpot ever to have been won in the history of the game up to that point had been a gigantic € 44,262,542. (approximately SEK 470 MILLION). This was won by 2 tickets & shared between the Norwegian & Danish winners in August 2016.
The biggest Viking Lotto jackpot to have been won in Sweden with Svenska Spel so far has been SEK 18,073,009 which was won by a lucky Swedish Lottery player from Stockholm in the year 2000.
The 2nd and 3rd biggest Viking Lotto wins with the Swedish Lottery so far have been SEK 16,893,622 in 2011 by a player from Ängelholm and SEK 15,997,728 by a player from Karlstad in 2015.
There are 8 separate prize winning winning levels on the Viking Lotto from the jackpot right down to matching just 3 of the main numbers. So there are 8 different ways that you can win a prize.
The odds of you winning a Vikinglotto jackpot are 1 in 98,172,096.
The Viking Lotto is drawn once per week on Wednesdays at 8.00pm and the draw takes place at Norsk Tipping in Norway.
A more detailed review of the Viking Lotto is available by clicking the link above & you can check the Viking Lotto results here...

---
EuroJackpot – Lottery Sweden – Svenska Spel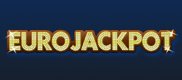 EuroJackpot is a Pan European Lottery that was launched on March 17th 2012 as an important rival to its longer serving cousin, the highly popular EuroMillions.
At the outset Euro Jackpot was offered by 7 countries: Finland, Denmark, the Netherlands, Italy, Slovenia, Estonia & Germany.
This grew in June 2012 when Spain became a new member of the EuroJackpot group and then again on February 1st 2013 when Sweden, Norway, Iceland, Croatia, Latvia & Lithuania all joined.
On October 10th 2014 Hungary & the Czech Republic became the latest members of the EuroJackpot group and this was followed on October 9th 2015 with Slovakia now selling EuroJackpot tickets.
The latest country to become a member of the EuroJackpot group was Poland, who joined in September 2017. This means that the current number of nations offering the EuroJackpot is now up to 18, making it the biggest European Lottery available in terms of reach, with a much bigger potential audience than EuroMillions.
The EuroJackpot also uses a dual matrix, this being 5/50 + 2/10, which means that you will have to select 5 numbers from 1 to 50 followed by your 2 additional Euro Numbers ranging from 1 to 10.
You will win the Euro Jackpot top prize if you successfully match all 5 of the EuroJackpot numbers as well as the 2 Euro Numbers.
The EuroJackpot main prize begins at € 10 MILLION and can climb as high as a massive € 90 MILLION as it will rollover for each draw where there is no winner until it reaches the maximum.
The biggest overall EuroJackpot prize won has indeed been this maximum € 90 MILLION having been won in numerous countries.
The biggest EuroJackpot win to have occurred in Sweden so far has been € 53,423,674.30 (approximately SEK 561 MILLION ) which was won by a man from Närke, in Svealand, in south central Sweden on March 15th 2019. To date this is the overall biggest lottery win in the history of Svenska Spel & the Swedish Lottery.
The 2nd biggest EuroJackpot top prize to have been won in Sweden with Svenska Spel so far has been € 22,736,889.80 (approximately SEK 257 MILLION ) won on July 20th 2018 by a fortunate Swedish Lotto player living in Gothenburg.
You have a total of 12 ways that you can win a prize on the Euro Jackpot. Even for just matching 1 of the main numbers plus the 2 Euro Numbers wins you something on the 12th winning prize level.
The winning odds are 1 in 95,344,200 for a EuroJackpot top prize.
EuroJackpot draws are carried out in Helsinki, Finland once every week on a Friday at 8.00pm Swedish time.
You can read a detailed review on the EuroJackpot Lottery by clicking the link and Play Euro Jackpot or check the very latest Euro Jackpot results any time by clicking the banners below…
---
Sweden Lotto – Lottery Sweden – Svenska Spel

The Sweden Lotto – Svenska Spel Lotto – is the primary in-house lotto offered in Sweden by Svenskaspel, was first launched by AB Tipstjänst in 1980 and is still as popular today.

It is the flagship game in the Swedish National Lottery portfolio from Svenska Spel and is a typical jackpot lottery style of game known locally as the Lotto Sweden or the Sweden Lotto 7 35.
The Swedish Lotto has a matrix of 7/35 which means that you need to select 7 numbers from a number range of 1 to 35, one of the lowest range of numbers to choose from out of all national lottery games, thus providing better odds than most of winning.
If you correctly choose all 7 of the main winning Swedish Lotto numbers you will become the winner of a Sweden Lotto jackpot.
4 additional numbers are also drawn which are used to determine winners on the 2nd prize level of the Swedish Lotto.
Each time the Sweden Lotto is drawn, 2 separate drawings are made which are called Lotto 1 and Lotto 2. You can choose to participate in just Lotto 1 or both the Lotto 1 and Lotto 2 draws.
You can play the Swedish Lotto using a Joker option which will boost your winnings even further. If you win when playing with the Joker your win is called a Drömvinsten prize – dream win.

There are a total of 5 different ways that you can win on the Lotto Sweden, from the jackpot down to matching just 4 of the numbers.
The minimum Swedish Lotto jackpot is SEK 1 MILLION and this will rise for every draw where there is no jackpot winner produced.
The biggest win ever recorded so far on the Svenska Spel Lotto has been a huge SEK 236.67 MILLION which was won by a lucky player from Norrköping with a single ticket on April 20th 2013.
Svenska Spel make the draws for the Sweden Lotto twice each week on Wednesdays at 6.25pm and on Saturdays at 7.55pm.

Just click the link above to read about the Svenskaspel – Sweden Lotto – in more detail & to see the latest Sweden Lotto Results...
---
TrissLott – Lottery Sweden – Svenska Spel

Another highly popular game in the Sweden Lottery range of games from Svenska Spel is the Trisslott – they are also known as Trisslotten or simply Triss.
The Trisslott games are scratch cards – or Skraplott – where you can win amounts from SEK25 to SEK1 MILLION on the regular games. Svenska Spel scratchcards were first introduced in 1979.

Periodically throughout the year there are special Triss games such as Triss 40 where top prizes can be up to SEK 5 MILLION.

The cost for you to play the Trisslott is SEK 30 and the chances of winning are great at just 1 in 5. You can also play DoubleTriss for SEK 60 and MiniTriss for only SEK 10.

---
Other Games – Lottery Sweden – Svenska Spel
Other lottery games that come from Svenska Spel and Lotto Sverige are Keno, KenoXpress, Triss 30, DubbelTriss, MiniTriss, SkrapKryss, SkrapLotto, Skrap Pac Man, SkrapKeno, SkrapBingo, 3 I Rad, Mitt emellan, 17 Eller Mer, Rubbet, Lordagsgodis, Stryktipset, Europatipset, Måltipset, Topptipset, Oddset, Bingo, Poker and Casino 
---
Just click on any of the above lottery links and they will take you directly to your favourite game from the Sverige Lotto. Each page contains a detailed review about that particular Sweden Lotto from Svenskaspel se and gives full information on exactly how that particular Swedish Lottery works and how you can participate.
We will, in time, be reviewing even more Swedish Lottery games & will add them to this Lottery Sweden overview section as we do.
For the time being, enjoy reading about the main Svenska Spel games – the Sweden Lotto, Euro Jackpot and Viking Lotto – and checking the Sweden Lotto Results, Viking Lotto Results and EuroJackpot Results. Of course, we wish you the very best of luck should you decide to play & take part in any of them.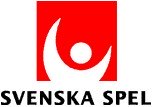 Return to Home Page from Svenska Spel

© Copyright 2009 - 2020 - Global-Lottery-Review.com All Rights Reserved
<! --- START WORLD LOTTO DROP DOWN BOX ---> <! --- END WORLD LOTTO DROP DOWN BOX --->
<! --- START WORLD LOTTERY RESULTS DROP DOWN BOX ---> <! --- END WORLD LOTTERY RESULTS DROP DOWN BOX --->
QUICK LINKS
<! --- === BUTTON 1 === ---> <! --- === BUTTON 2 === ---> <! --- === BUTTON 3 === ---> <! --- === BUTTON 4 === ---> <! --- === BUTTON 5 === ---> <! --- === BUTTON 6 === ---> <! --- === BUTTON 7 === ---> <! --- === BUTTON 8 === ---> <! --- === BUTTON 9 === ---> <! --- === BUTTON 10 === --->