Current Jackpot £ 7,100,000
UK Lottery

–

Camelot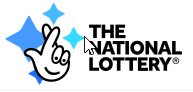 The UK Lotto from the United Kingdom is one of the most popular and well known tax free, lump sum lotteries throughout the whole lottery world.
It is administered by the Camelot Group plc who were awarded the license to run the UK Lotto in May 1994 and have been doing a great job ever since the very first draw took lace back on 19th November 1994.
The Camelot Group itself began as a consortium of 4 separate shareholders, all established companies in themselves making the British National Lottery quite unique among the euro lottery and global lottery world as it is run by private companies and is not a State-run operation.
The Lottery Commission regulates all operations of the UK National Lottery and looks after the interests of lottery players and the UK's interests in the lottery.
In 2002, as a measure to fight a reduction in sales figures, the UK Lottery was rebranded as the UK Lotto and has enjoyed an even stronger market position ever since.
Over the years, more and more games have been added to the UK Lottery portfolio and together, these games are still collectively known as the UK National Lottery, with the main draw and premier offering being the UK Lotto and Lotto Raffle.
These other games in Camelot's portfolio are Lotto Hotpicks, Thunderball, EuroMillions plus EuroMillions Raffle and scratchcards with previous offerings also including Dream Number and Daily Play.
UK Lotto

–

Overview


The UK Lotto is the main jackpot style game offered by the UK National Lottery – it is a traditional 6/59 + 1 game that is so popular, it is played by the majority of the British population. The UK Lotto is the game that creates more millionaires in Britain than any other.
The UK Lotto jackpot starts off at approximately £2 MILLION for every draw and will rollover each time the jackpot is not won meaning that the top prize then increases in size each draw until such time it is won when the jackpot reverts to its original starting figure.
The National Lotto originally began as a once per week draw on Saturdays but as popularity grew it began a second draw on Wednesdays starting on 5th February 1997.
The UK Lotto produces jackpots that can reach huge figures and has climbed as high as an incredible £66.07 MILLION.
UK Lotto

–

How It Works

This UK National Lottery game uses what's known as a 6/59 + 1 matrix - which means that when playing the Lotto, you need to select 6 numbers from a range of numbers from 1 to 59 – if you match all 6 numbers drawn then you will be a jackpot winner.
As well as the 6 main numbers – a 7th number is drawn. This is the bonus number and is drawn after the 6 main numbers to help determine prizes on the second winning prize level.
In addition to the jackpot itself, there are also 5 other ways in which you can win on the UK Lotto – with prizes to be won if you match either 5 main numbers plus the bonus number, 5 of the main numbers, 4 of the main numbers, 3 of the main numbers and even for matching just 2 of the main winning numbers.
UK Lotto Raffle

–

UK Lottery Raffle


With effect from the draw on October 5th 2013 – a Millionaire Raffle game was included with all UK Lotto entries – meaning that a minimum of an extra £1 MILLION will also be won twice a week.
This UK Lotto Raffle draw works in very much the same way as the existing EuroMillions Raffle does with the EuroMillions UK and the Euro Millions France.
Every Wednesday and Saturday – each UK Lotto entry will be allocated a unique Lotto Raffle number. There are a minimum of 20 prizes of £20,000 to be won in addition to the Lotto Millionaire Raffle top prize of £1 MILLION – all over and above the regular UK Lottery prizes that are there to be won.
You can win both a main UK Lotto prize and a UK Lotto Millionaure Raffle prize in the same drawing.
This means that for every UK Lotto entry that you purchase – there will also be a minimum of an extra 21 separate prizes of either £20,000 or £1 MILLION waiting to be won on the UK Lotto Raffle.
The UK Lotto Raffle itself can no longer be played as it was discontinued in November 2018. The prize money that was awarded to the Lotto Raffle has since been added to the main UK Lotto prize categories.

UK Lotto-Thunderball-Euromillions Lucky Dip 
Random Number Generator - Click On the Buttons Below to Generate Some Numbers
Your numbers will open in the top left in a new small window. To generate more
numbers you
MUST
close
[X] this small window first.
Javascript must be enabled in
your browser for this widget to work, The buttons below will not work unless it is.
A "Lucky Dip" facility is available when playing the UK Lotto, EuroMillions or Thunderball - the same as the "Quick Pick" that is used in most USA Lottery games & Canadian Lotteries – which means that you can ask the lottery retailer or computer to randomly select all your National Lottery numbers for you.
So, playing the UK Lotto is very simple…just select your own 6 lottery numbers or request them to be automatically chosen for you by the computer or retailer's random number generator using the "Lucky Dip" option.
The cost of playing the UK Lotto is just £2 per 6 number selection including entry into the UK Lotto Millionaire Raffle.
UK Lotto

–

Who Can Play?

Whilst there is nothing to stop people of different nationalities actually playing the UK National Lottery, it is generally accepted that you need to be a resident UK citizen to play the National Lottery online.
However, with a variety of online lottery ticket sales agencies such as TheLotter now available which are both authorized and genuine - you are able to select your UK Lotto numbers online and purchase your tickets without worrying about where in the world you are living.
A perfect example of how people from overseas can play the UK Lotto is by playing in one of the UK Lottery syndicates from TheLotter. These multi-win syndicates are open to almost all countries across the world and you get a share of 50 entries.
So – if you are from outside the UK…
Take a look at TheLotter UK Lotto Syndicate here…
This is great news of course if you live outside of Great Britain and want to play the UK Lotto and ensure your entry into the next draw or just want to have the convenience and ease of being able to buy lottery tickets online.
With a slightly lower age limit than most countries, you only need to be 16 years of age to be eligible to purchase a ticket for any of the UK National Lottery games including the UK Lotto.
Click here to PLAY the UK Lotto NOW
National Lottery Results

–

UK Lotto Results

Once you have entered into the UK Lottery draw, you can then easily check the latest UK Lotto Results in numerous ways to see how you have done and to find out if you have become one of the lucky Lotto winners.
The UK National Lottery Results can be found either in local or national newspapers, at all UK Lotto retailers, online at the offical website – national-lottery.co.uk – or on the television.
The UK Lotto draw is also broadcast live on TV on BBC1 from 7.30pm GMT on Saturdays and on Wednesdays at 10.35pm also on BBC1.
In addition to this – you can visit Global Lottery Review at any time to check the most up to date UK Lottery Results which will be updated after every draw.
UK National Lottery

–

Odds of Winning

The odds of winning on the UK Lotto are very competitive especially when compared to some of the other world multi-million jackpot lotteries like the USA Mega Millions and Powerball games.
With 6 different ways of winning on the UK National Lottery flagship game – there are thousands of prizes on offer twice a week.
The chances of winning a Lotto UK National Lottery jackpot by matching all 6 of the main lotto numbers are 1 in 45,057,474 – for these odds you could be one of the top prize winners.
To win one of the prizes on the second level by matching 5 of the main numbers plus the Bonus number – the odds come in at a better 1 in 7,509,579.
The likelihood of winning a third tier prize by matching 5 main numbers comes in at 1 in 144,415 and for a fourth tier prize the odds are reduced right down to just 1 in 2,180 for matching 4 of the main winning UK Lotto numbers.
To win a prize on the fifth tier by matching just 3 of the main UK Lottery numbers – you have odds of just 1 in 97 and the odds of a win on the sixth and final winning prize level are 1 in 10.3.
The overall odds of you winning any prize in a National Lotto UK draw are a very reasonable 1 in 9.3.
These are the odds for a jackpot game that produces millionaires week in week out and many thousands of cash winners twice every week.
You can increase chances of winning lottery games such as the UK Lotto and EuroMillions and enjoy even better odds of winning by playing as part of a lottery syndicate.
UK Lotto

–

Record Jackpots

The biggest ever jackpot won on the UK National Lotto stands at an incredible £66.07 MILLION – won on January 9th 2016.
This current record UK Lotto jackpot in history to date was shared between 2 winning tickets which both received the huge amount of £33,035,323 having held the winning lotto numbers of 26, 27, 46, 47, 52, 58 – the bonus number in this draw was 48.
The 2nd biggest ever UK Lotto jackpot to have been won so far occured way back on January 6th 1996 when £42 MILLION was scooped in the one of the National Lottery earliest draws.

The 3rd largest UK Lotto jackpot won to date – and the biggest ever win achieved on a single ticket – has been the massive sum of £35.13 MILLION in the drawing of April 6th 2016.
On November 23rd 2019, a huge jackpot of £25 MILLION was offered to mark the 25th anniversary of the UK Lotto. This jackpot was not won and the prize rolled down to the loer prize tiers.

With the higher starting jackpots on offer since October 5th 2013 and then the increase in number pick range from 49 to 59 brought in on October 10th 2015 – it was widely predicted the average and record UK Lotto jackpot wins would increase. 
This has indeed proved to be the case and it will only be a matter of time before the latest record jackpot is beaten yet again.

UK Lotto

–

How Prizes are Paid

All UK National Lottery jackpots are paid in the form of tax free cash lump sums.
You will need to claim your UK Lottery win within 180 days of the draw taking place before your entry becomes invalid and the money you would have won is given to relevant good causes.
If you play lottery online however, whatever your win, this will not be a concern for you, as your accredited lottery ticket sales agency will take care of all this for you, whether it is TheLotter, WinTrillions or whichever company you may use.
UK Lotto

–

Where the Money Goes

Since it began – the UK National Lottery has raised in excess of £32 BILLION towards various good causes.
Some of the main areas to benefit from lottery funding are – health, education, environmental causes and charities. Lottery proceeds also go towards sports, the arts and heritage causes.
In the case of the now defunct Dream Number game from the UK National Lottery – monies raised went towards the fund set up for the GB Olympic Games and Paralympic Games held in 2012.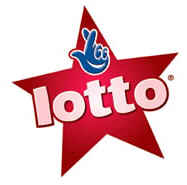 Click Here to PLAY UK Lotto NOW