| | | | | | | | | |
| --- | --- | --- | --- | --- | --- | --- | --- | --- |
| <! --- = = = GLR BUTTON ON FB & TWITTER LOGOS ONLY = = = ---> | <! --- = = = END GLR BUTTON ON FB & TWITTER = = = ---> | <! --- = = = END EUROMILLIONS BUTTON = = = ---> | <! --- = = = END EUROJACKPOT BUTTON = = = ---> | <! --- = = = END MEGA MILLIONS FLAG = = = ---> | <! --- = = = END POWERBALL FLAG = = = ---> | <! --- = = = END LOVE MY LOTTO FLAG = = = ---> | <! --- = = = END YOUPLAYWEPLAY FLAG = = = ---> | <! --- = = = END GLR BUTTON ON FB & TWITTER = = = ---> | |
EuroJackpot € 18,000,000 Viking Lotto € 8,100,000
Estonia Lottery Games...




If you are familiar with Estonia Lottery games that come from Eesti Loto in Estonia you will know that there are various different Estonian Lottery games organized by EestiLoto.ee including the very popular Viking Lotto and the more recently launched multi-national EuroJackpot.
Some of these Estonia Lotto games are played not only within Estonia but right throughout the Baltic States, Scandinavia and Europe. Due to the presence of authorised online lottery ticket agencies such as TheLotter people not just in Estonia can very easily buy lottery tickets online for Estonia Lottery games where ever in the world they live.
We will be writing in great detail about each Estonia Lottery game that is available from Eesti Loto for which you are able to play lottery online – just visit the Global Lottery Review page that covers World Lotteries for a complete list of national lottery games and world lotteries with their individual review pages.
Here we are simply going to list each of the Estonian Lotto games that are available from EestiLoto.ee and you can click straight through to read all about the game of your choice including the Viking Lotto, EuroJackpot, Bingo Loto and Keno Loto.
---
Eesti Loto

–

Viking Lotto

–

EuroJackpot

EuroJackpot – Estonia Lottery – EestiLoto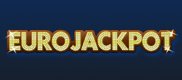 A fantastic addition to the Estonia Lottery – Eesti Loto – portfolio of games is the new and exciting EuroJackpot. Now the 2nd biggest European Lottery game – the Euro jackpot launched on March 23rd 2012 with the aim to produce much bigger jackpots than most other Lotteries and have better odds than its main competitor – the EuroMillions. Played across 18 countries in Europe including Estonia – the top prize on the EuroJackpot begins at a huge € 10 MILLION and can climb as high as € 90 MILLION by way of a rollover until it is won. The biggest EuroJackpot win in Estonia to date has been a very cool € 1.155 MILLION that was won by 2 men from the town of Johvi in 2016. The EuroJackpot draw takes place every week on a Friday. To see a lot more Euro Jackpot information simply click on the link and to play Euro Jackpot click on the banner below…
---
Viking Lotto – Estonia Lottery – EestiLoto
The Viking Lotto was the world's very first multi-national lottery. It is operated by 9 national lottery companies throughout Scandinavia: The Estonia Lottery company – Eesti Loto, Veikkaus in Finland, Norway's Norsk Tipping, Danske Spil in Denmark, Sweden's Svenska Spel, the Iceland Lottery company Islensk Getspa, LatLoto from Loto Latvia, Lithuania's Olifeja and Loterija Slovenije from Slovenia The Viking Lotto is also known as the Víkingalottó, VikingLotto, Onsdags Lotto, OnsdagsLotto, Vikingu Loto, Viking Loto and Norsk Viking Lotto. It is by far the most popular lottery game to be played throughout the region of Scandinavia and the jackpot has reached as high as a massive € 44.26 MILLION when 2 winning tickets from Denmark & Norway shared the jackpot prize in August 2016. The record Viking Lotto jackpot to be won with Eesti Loto and the Estonia Lottery to date has been € 768,713 which was won in March 2013. Read a detailed review of the Scandinavian Viking Lotto & check the Viking Lotto Results each week here...
---
Bingo Loto – Bingo Lotto – Estonia Lottery – EestiLoto
The most popular Estonia Lottery game that comes from Estonia itself is the highly successful Bingo Loto which is run by EestiLoto and has its very own TV show. Bingo Loto began here in Estonia back in February 1996 and Bingo Loto draws occur every Wednesday at 19.30 on ETV's Lotokolmapäev television show. The record Jackpot to date for the Estonia Lottery – Bingo Loto – was an excting EEK 9.39 Million won on March 25th 2009 by 38 year old Merike from Tartu. Bingo Loto produced its 51st Millionaire on December 30th 2009 when EEK 6.33 Million was won by a man from Tallinn. Find out more about the Bingo Loto at eestiloto.ee.
---
Keno Loto – Keno Lotto – Estonia Lottery – EestiLoto

Another major game from the Estonia Lottery – is Keno Loto which was launched back in May 1995. Keno Loto is an exciting game where you decide the amount you wish to play and can choose from different combinations of numbers. You can play Keno Loto every day from Monday to Sunday. You choose from 1 to 10 numbers out of a field of 64 numbers. The more numbers that you choose, the more you can win with Keno Loto. Winnings will also depend on the size of the contribution that you make having selected your numbers. Draws for the Keno Lotto take place 7 days per week at the Eesti Loto center in Tallinn. You can check the Keno Loto results on the eestiloto.ee website.
---
Scratch Cards – Other Estonia Lottery Games – EestiLoto
Other Estonia Lottery games available are the scratch cards available from eestiloto which range in price from EEK10 to EEK25. The Estonian Lottery scratch cards are: Talveloos 3, Reisiloto, Miljonär 2 (Millionaire 2), Summ 7 (Crowd 7) and ZoLoto.
---
Just click on any of the above lottery links and they will take you directly to your chosen Estonia Lottery game. Each page contains a detailed review about that particular Estonian Lotto from Eesti Loto and gives full Lottery Estonia information.
We will, in time, be reviewing even more Estonian Lotteries and will add them to this Lotto Estonia section as and when we review them. You can also visit the official website eestiloto.ee.
For the time being, enjoy reading about the main Eesti Loto games – including the Viking Lotto, the Euro Jackpot, Bingo Loto and Keno Loto and checking the very latest Viking Lotto Results and EuroJackpot Results. We wish you the very best of luck should you decide to participate in any of them.
Return to Home Page from Eesti Loto

© Copyright 2009 - 2020 - Global-Lottery-Review.com All Rights Reserved
<! --- START WORLD LOTTO DROP DOWN BOX ---> <! --- END WORLD LOTTO DROP DOWN BOX --->
<! --- START WORLD LOTTERY RESULTS DROP DOWN BOX ---> <! --- END WORLD LOTTERY RESULTS DROP DOWN BOX --->
QUICK LINKS
<! --- === BUTTON 1 === ---> <! --- === BUTTON 2 === ---> <! --- === BUTTON 3 === ---> <! --- === BUTTON 4 === ---> <! --- === BUTTON 5 === ---> <! --- === BUTTON 6 === ---> <! --- === BUTTON 7 === ---> <! --- === BUTTON 8 === ---> <! --- === BUTTON 9 === ---> <! --- === BUTTON 10 === --->