| | | | | | | | | |
| --- | --- | --- | --- | --- | --- | --- | --- | --- |
| <! --- = = = GLR BUTTON ON FB & TWITTER LOGOS ONLY = = = ---> | <! --- = = = END GLR BUTTON ON FB & TWITTER = = = ---> | <! --- = = = END EUROMILLIONS BUTTON = = = ---> | <! --- = = = END EUROJACKPOT BUTTON = = = ---> | <! --- = = = END MEGA MILLIONS FLAG = = = ---> | <! --- = = = END POWERBALL FLAG = = = ---> | <! --- = = = END LOVE MY LOTTO FLAG = = = ---> | <! --- = = = END YOUPLAYWEPLAY FLAG = = = ---> | <! --- = = = END GLR BUTTON ON FB & TWITTER = = = ---> | |
EuroJackpot € 18,000,000 Viking Lotto € 8,100,000
Latloto Games – Loterija
Lottery Latvia began operations on January 10th 1993 when Latvijas Loto – who are entirely owned by the Latvian state – made their first Lotto 5 no 35 draw.
Latvijas Loto – the Latvia National Lottery company – run and administer all official Latvian Lottery games and in December 1996 the Lotto 5 35 draw became the first online lottery in Latvia.
The aims of Loto Latvia right from the start were to offer players affordable and exciting games to play whilst at the same time, raising valuable funding for important projects within Latvia.
Latvijas Loto is a member of the World Lottery Association as well as its European counterpart – European Lotteries. This means the Latvia Lottery can develop & operate to the highest standards.
In 2005 Latvian Lottery players were afforded the opportunity to play online lotteries for the first time, using the iLOTTO platform.
Latvijas Loto joined the Scandinavian Viking Lotto consortium in 2011 increasing the member countries to 8 at the time – it now numbers 9 with Loterija Slovenije of Slovenia joining in 2017.
Loto Latvia joined the pan-european EuroJackpot lottery in January 2013 increasing the total number of countries that participated in the Euro Jackpot to 7 at the time. The member countries of Eurojackpot now number 18 right across Europe.
As well as the 2 main multi-country lotteries that Latvia partakes in, we look at the original Loto 5 no 35 which is still going strong.
You are able to buy lottery tickets online for the 2 biggest games and play from the comfort of your own home by using online lottery ticket sales organisations such as TheLotter and MultiLotto.
If you navigate to the individual pages as detailed below, you will find a more comprehensive account of each lottery game. You can also visit our World Lotteries page to see a complete list of lottery games that are available to lotto players right across the world.

---
Loto Latvia

–

Viking Lotto

–

EuroJackpot
EuroJackpot – Loto Latvia – Latvijas Loto

The biggest and richest game in the Latvian Lottery range of games is the EuroJackpot which first launched back on March 17th 2012.
Latvijas Loto joined the EuroJackpot lottery on February 1st 2013 meaning that its players could now participate in the multi-country European lottery aimed to rival EuroMillions.
EuroJackpot is played across 18 separate countries throughout Europe and the draw is conducted once every week on a Friday.
The EuroJackpot lottery offers some of the biggest jackpot prizes to be played for and has a jackpot that starts off at € 10 MILLION and rises when not won up to its jackpot cap of a € 90 MILLION.
The biggest jackpot to have been won on EuroJackpot has been its top prize limit of € 90 MILLION which has been won on many occasions by – at the time of writing – winning lottery tickets from Germany, Finland and the Czech Republic with many other lotto jackpots having been won that range from € 8 to € 86 MILLION.
The biggest Loto Latvia prize to have been won to date on the EuroJackpot has been € 596,446 which was won in January 2017 by a lucky 40 year old businessman from the Stopiņi municipality.
Read more EuroJackpot information by clicking the above link.

---
Viking Lotto – Loto Latvia – Latvijas Loto

Another of the most popular games in the Loto Latvia portfolio is the Viking Lotto – Europe's original multi-country lottery game that was first launched back on March 14th 1993 initially with 5 Scandinavian countries participating. Norway, Sweden, Finland, Denmark and Iceland were the founder members of Vikinglotto.
In February 2011 Loto Latvia – Latvijas Loto – joined the other Nordic countries who take part in the Viking Lotto bringing the first multi-national lottery to Latvian lottery players & some exciting possibilities of yet another multi-million euro jackpot to play for.
The Viking Lotto is drawn once every week on a Wednesday and the biggest jackpot to have been win so far was when 2 winning tickets shared a massive € 44 MILLION in 2016. This was split between a single winning ticket from Denmark and a group of 10 players from Norway. A jackpot cap of € 35 MILLION was then introduced in 2017 with a minimum top prize of € 3 MILLION.
The biggest Viking Lotto prize to have been won with Latvijas Loto in Latvia so far has been € 815,001 in November 2016 by a player from the Riga area. Until it is beaten, this Vikinglotto win still ranks as the highest amount ever won on any loterija in Latvia to date.
A total of 9 countries from across the Scandinavian and Baltic regions take part in the Viking Lotto – these are Norway, Sweden, Denmark, Finland, Iceland, Latvia, Lithuania, Estonia & Slovenia.
More in-depth Viking Lotto details can be found via the link above.

---
LatLoto 5 no 35 – Loto Latvia – Latvijas Loto

The Latloto 5 no 35 from Latvijas Loto is the original Latvian lottery game and was first introduced back on January 10th 1993 shortly after Loto Latvia began operations.

The Loto 5 35 is a typical jackpot style lottery (Loterija) that uses a matrix of 5/35, meaning that when you play, you will need to select 5 numbers from a numner range of 1 to 35 on the LatLoto playslip.
Draws for the Loto 5 no 35 are made by Latvijas Loto twice every week on both a Wednesday & Saturday at 6.00pm Latvian time.
You can check the LatLoto 5no35 results when they are shown on LTV 1 at 9.10pm on draw days or on their website latloto.lv.

The biggest Loto 5 35 jackpot won so far has been € 175,942 which was won in May 2014 by a LatLoto player from Tukums.
The 2nd biggest Loto 5 no 35 jackpot won to date has been
€ 161,197 won in February 2018 by a player using iLOTO.
The odds of winning the Latloto 5 35 jackpot is 1 in 3,246,320 for correctly picking all 5 main numbers plus the additional number.
For a 2nd prize the winning odds are 1 in 360,702 for correctly matching all 5 of the main winning Loto 5 no 35 numbers.
To win a 3rd prize, your odds of winning are 1 in 2,164 for matching 4 of the winning numbers and finally, for a prize on the 4th level, the odds are 1 in 75 for picking 3 of the main numbers.
You can also choose to play the Joker (Džokers) game when you play Loto 5 no 35. With Joker, you could win an extra € 150,000.
---
Other Games – Loto Latvia – Latvijas Loto
Other Lottery Latvia games from Latvijas Loto include Super Bingo, Loto 5, Keno, Momentloterijas and Papildspēles.
Keno was first introduced by Latvijas Loto in January 2001. To play Keno you choose how many numbers you want to participate with from 1 to 10. You can also play Keno with the 2 additional games Joker (Džokers) and Joker 7 (Džokers 7).

The biggest prize won on Keno so far has been € 600,000 which was won by a player from Vidzeme in December 2015. This still ranks as the 2nd biggest prize won on any Latvijas Loto game.
Super Bingo was launched by Latvijas Loto in March 2002. as a TV lottery game with audience participation. On the playimg card you need to mark 4 numbers in each of the 5 separate columns.

The biggest Super Bingo prize won so far has been € 367,395 which was won on November 10th 2013 by a woman from Valka.
Loto 5 was added to Loto Latvia portfolio in December 2016. With Loto 5, you choose 8 numbers from 20 and 1 extra number from 4.

---
Navigating to any of the above links will take you directly to you favourite game from Loto Latvia. You can the read in much more detail just how the game works and play the lottery if you choose.
If Latvijas Loto introduce any new games in the future we shall write about them here and add them to this Latvian Lottery section.
For the time being, we hope you enjoy reading about the principal Latvia Lotteries from Latvijas Loto & good luck when you check the EuroJackpot results, Viking Lotto results & Loto 5 35 results.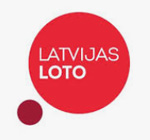 Return to Home Page from Loto Latvia

© Copyright 2009 - 2020 - Global-Lottery-Review.com All Rights Reserved
<! --- START WORLD LOTTO DROP DOWN BOX ---> <! --- END WORLD LOTTO DROP DOWN BOX --->
<! --- START WORLD LOTTERY RESULTS DROP DOWN BOX ---> <! --- END WORLD LOTTERY RESULTS DROP DOWN BOX --->
QUICK LINKS
<! --- === BUTTON 1 === ---> <! --- === BUTTON 2 === ---> <! --- === BUTTON 3 === ---> <! --- === BUTTON 4 === ---> <! --- === BUTTON 5 === ---> <! --- === BUTTON 6 === ---> <! --- === BUTTON 7 === ---> <! --- === BUTTON 8 === ---> <! --- === BUTTON 9 === ---> <! --- === BUTTON 10 === --->