| | | | | | | | | |
| --- | --- | --- | --- | --- | --- | --- | --- | --- |
| <! --- = = = GLR BUTTON ON FB & TWITTER LOGOS ONLY = = = ---> | <! --- = = = END GLR BUTTON ON FB & TWITTER = = = ---> | <! --- = = = END EUROMILLIONS BUTTON = = = ---> | <! --- = = = END EUROJACKPOT BUTTON = = = ---> | <! --- = = = END MEGA MILLIONS FLAG = = = ---> | <! --- = = = END POWERBALL FLAG = = = ---> | <! --- = = = END LOVE MY LOTTO FLAG = = = ---> | <! --- = = = END YOUPLAYWEPLAY FLAG = = = ---> | <! --- = = = END GLR BUTTON ON FB & TWITTER = = = ---> | |
Brazil Lottery Games

–

Loteria Brasil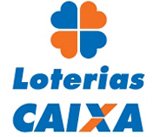 Caixa Economica – the operator of the Brazilian Lottery – offers some of the most well known and most widely played lottery games in the whole of South America.

Through their website – www.caixa.gove.br – and the hundreds of Loteria Brasil retail outlets located throughout Brazil, many thousands of players routinely participate in these Brazil Lottery games every week.

Luckily the playing of these Loterias da Caixa is not limited just to those players who live in Brazil. Now that we have official online lottery ticket sales agents and companies like TheLotter that are able to offer these games to a global audience – pretty much anyone from right around the world can easily buy lottery tickets online for these Brazil Lotto games from the comfort of their own homes without leaving their armchair. 

      We have already made a detailed study of each of these important Caixa Loterias on separate pages of the website – simply navigate to the World Lotteries section of Global Lottery Review for a complete list of all lottery games available across
  the world that you are able to participate in. 

On this page we shall note the biggest and most important Loterias da Caixa available in the Brazil Lottery portfolio – including the Mega Sena, Dupla Sena, Loteria Quina and the Mega Sena da Virada. Just go via the links provided below to your particular favorite game from Loteria da Caixa Economica.
---
Loterias

da Caixa –

Mega Sena

–

Dupla Sen

a

– Quina



Mega Sena – Brazilian Lottery – Caixa Economica


The Mega Sena is the biggest and the most popular of all the Loterias da Caixa and is the most widely played lottery in the whole of South America. First launched by Caixa Economica in 1996 – the Brazil Mega Sena is the premier game offered by Caixa and has produced a record jackpot of an incredible R$ 135.31 MILLION in November 2014. The MegaSena jackpot begins at R$ 2 Million and the game is drawn by Caixa twice each week on a Wednesday and Saturday. Full MegaSena information is available right here.

Dupla Sena – Brazilian Lottery – Caixa Economica


The second most popular Brazil Lottery game is the Dupla Sena – meaning Double Sena. Caixa Economica first offered the Dupla Sena in November 2001 and it has been one of the principal games in the portfolio of Loteria Brasil ever since. The DuplaSena is unusual in that 2 sets of winning lottery numbers are drawn each time giving you 2 opportunities of winning every time you play. The Dupla Sena jackpot commences at R$ 200,000 and has grown to a huge R$ 11.6 MILLION – a record that still stands today and was won in August 2010. Draws for the DuplaSena occur twice a week on Tuesdays and Fridays.

Loteria Quina – Brazilian Lottery – Caixa Economica

Another of the favorite Loterias da Caixa is the Quina Loteria which was first drawn by Caixa Economica in March of 1994. The Loteria Quina and is a game that can be played 6 days every week – from Monday right through to Saturday. With a jackpot that starts off at R$ 500,000 and a current record of R$ 12.67 MILLION – the Caixa Quina is an attractive game to play. The Loteria Quina also boasts a special draw called the Quina de Sao Joao every year on June 24th which has produced a jackpot of a truly staggering R$ 97.56 MILLION. Read more about the Loteria Quina here.

Mega Sena da Virada – Brazilian Lottery – Caixa Economica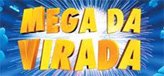 A very special Mega Sena drawing that occurs once every year on New Years Eve – the Mega Sena da Virada created its biggest jackpot yet on December 31st 2014 which was a massive R$ 263.29 MILLION. This is the biggest jackpot to have been won so far in the history of Loterias da Caixa. Each year the Mega da Virada is eagerly anticipated by players – with the chance of being able to play for the largest prize in the Brazilian Lottery calendar.
---
Each of the above links will lead you to your preferred Brazil Lottery – Caixa Loteria – game for which we have compiled a thorough report. You will be able to find out all you need to know on that particular Loteria Brasil.

Over the years we shall be including even more of the Loterias da Caixa and will incorporate them into this outline section on Brazilian Lottery games once we have reviewed them.

For the moment – we hope that you will appreciate learning more valuable information about the premier Loterias da Caixa and checking the Resultado Mega Sena, Resultado da Dupla Sena and Resultado da Quina.


© Copyright 2009 - 2020 - Global-Lottery-Review.com All Rights Reserved
<! --- START WORLD LOTTO DROP DOWN BOX ---> <! --- END WORLD LOTTO DROP DOWN BOX --->
<! --- START WORLD LOTTERY RESULTS DROP DOWN BOX ---> <! --- END WORLD LOTTERY RESULTS DROP DOWN BOX --->
QUICK LINKS
<! --- === BUTTON 1 === ---> <! --- === BUTTON 2 === ---> <! --- === BUTTON 3 === ---> <! --- === BUTTON 4 === ---> <! --- === BUTTON 5 === ---> <! --- === BUTTON 6 === ---> <! --- === BUTTON 7 === ---> <! --- === BUTTON 8 === ---> <! --- === BUTTON 9 === ---> <! --- === BUTTON 10 === --->