| | | | | | | | | |
| --- | --- | --- | --- | --- | --- | --- | --- | --- |
| <! --- = = = GLR BUTTON ON FB & TWITTER LOGOS ONLY = = = ---> | <! --- = = = END GLR BUTTON ON FB & TWITTER = = = ---> | <! --- = = = END EUROMILLIONS BUTTON = = = ---> | <! --- = = = END EUROJACKPOT BUTTON = = = ---> | <! --- = = = END MEGA MILLIONS FLAG = = = ---> | <! --- = = = END POWERBALL FLAG = = = ---> | <! --- = = = END LOVE MY LOTTO FLAG = = = ---> | <! --- = = = END YOUPLAYWEPLAY FLAG = = = ---> | <! --- = = = END GLR BUTTON ON FB & TWITTER = = = ---> | |
SuperEnalotto € 257,200,000 SuperStar € 257,200,000
Lotteria Italia

–

Italian Lotto Games


Sisal – the company that runs all games of the Lotteria Italia – offers some of the most celebrated and widely known lotteries across the whole of Europe and is one of the biggest industry players.   

Most lotto enthusiasts from right around the world will have either played or at least know all about the SuperEnalotto – the premier Italy Lottery game that has boasted some of the biggest jackpots in European lottery history often challenging for the number 1 spot.

Fortunately – participation in these games is not just confined to players who are resident in Italy and for whom playing Lotto Italia games is part of their daily lifestyle. The availability of online lotto ticket sales organisations like TheLotter and WinTrillions allows people from across the world to share in the magic of taking part in some of the biggest lotteries on offer – enabling them to quickly & easily buy lottery tickets online from wherever they may live.

You will find all you may need to know on each of these principal games from Sisal IT on their own individual pages which you can easily find below or by going to the World Lotteries area of Global Lottery Review which will also cover almost all of the other national lottery games that are operated from anywhere across the world.
On this page we have listed the main Italy Lottery games that are offered including the Sisal SuperEnalotto, SiVinceTutto plus the SuperEnalotto SuperStar and the EuroJackpot. Simply choose which lottery you would like to read and learn more about and you will find much more detailed information about each of the games.
---
Sisal SuperEnalotto –

SuperStar

–

SiVinceTutto

– EuroJackpot



SuperEnalotto – Lotteria Italia – Sisal


SuperEnalotto from Sisal – the company that operates games from Lotteria Italia – is one of the biggest and most widely played European Lottery games. Super Enalotto was first launched by Sisal in December 1997 and has become a deep rooted part of the Italian culture attracting thousands of lottery players not only throughout Italy but also across Europe & right around the world.
The Sisal SuperEnalotto uses a matrix of 6/90 and as such when you are playing, you will need to select 6 numbers out of a number range from 1 to 90. If you are lucky enough to match all 6 of the winning numbers, you will be the win the SuperEnalotto jackpot.
For each draw that the Sisal SuperEnalotto jackpot is not won, the top prize will rollover, increasing in size every time until it is won.
The SuperEnalotto jackpot – SuperEnalotto Montepremi – starts off at a mimimum of € 2 MILLION and the rollover often results in some truly staggering jackpot wins – the biggest SuperEnalotto jackpot win so far has been a massive € 209.16 MILLION which was won on August 13th 2019 by a lucky single winner who had purchased their ticket in a store at Lodi, Lombardy, northern Italy.
There are a total of 6 separate ways that you can win on the Super Enalotto and the odds of winning a jackpot are 1 in 622,614,630.
The Sisal SuperEnalotto draw is conducted 3 times every week on a Tuesday, Thursday & Saturday evening at 8.00pm local time.
The cost of each entry when you play SuperEnalotto is just € 1.00.
Click the link above to learn much more about the SuperEnalotto and you can play SuperEnalotto online via the banner below plus see the Sisal SuperEnalotto results shown after every drawing.

---
SuperEnalotto SuperStar – Lotteria Italia – Sisal


The SuperEnalotto SuperStar was created by Sisal as an add-on to the main game of SuperEnalotto with the first draw being held in March 2006. The chief aim of the SuperEnalotto SuperStar is to allow you to increase your winnings on all levels of the main SuperEnalotto prize struture apart from the jackpot prize itself.
The SuperStar number is drawn separately from the principal SuperEnalotto numbers and is also drawn from a range of 1 to 90.
Playing the Sisal SuperEnalotto with the SuperStar option will add an extra € 2 MILLION onto the jackpot & € 1 MILLION extra onto the 2nd prize plus will multiply all other SuperEnalotto prizes from anything between 10x right up to 100x of the original amount won.
The SuperEnalotto SuperStar option increases the total number of ways in which you can win SuperEnalotto prizes from 6 up to 14.
The SuperEnalotto SuperStar number is drawn directly after the main SuperEnalotto numbers & Jolly number, 3 times per week. 
You can play Sisal SuperEnalotto SuperStar here anytime & check the latest SuperStar SuperEnalotto risultati here after each draw.
The cost to add SuperStar when playing SuperEnalotto is € 0.50.
---
MillionDAY  – Lotteria Italia  – Sisal


MillionDAY is an exciting daily lottery which was first introduced by Sisal on February 7th 2018 quickly becoming highly popular among Italian Lottery players both at home and overseas.
The Sisal MillionDAY lottery gives the players the opportunity of winning a cool € 1 MILLION jackpot every single day of the week.
The MillionDAY uses a matrix of 5/55 which means that when you play MillionDAY you will need to pick your 5 numbers out of a total range of numbers from 1 to 55 that Sisal will draw each evening.
If you match all 5 of the numbers drawn you will be the winner of a MillionDAY jackpot first prize. There are other prizes to be won if you pick only 4, 3 or even just 2 of the MillionDAY numbers drawn.
The odds of winning an Italy MillionDAY jackpot are 1 in 3,478,761 for correctly matching all 5 of the winning numbers that are drawn.

The MillionDAY is drawn by Sisal Monday through to Sunday at 7.00pm every evening and the cost of a single entry is just  € 1.00.

---
Lotto Italia  – Lottomatica  – Lotteria Italia  – Sisal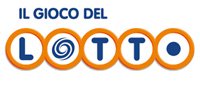 The Italy Lotto – Lotto Italia – is another favourite with Italian lottery players from Lottomatica and Sisal that works in a slightly different way from most other Italy Lottery games.
The Lotto Italy was introduced as far back as 1734 in Venice and taking place only 2 or 3 times a year before it became a fortnightly drawing in 1807 and expanded to include another 5 cities in 1864.
In 1871 the Lotto Italia became a weekly draw including a further city and another in 1874 followed by 3 more cities in 1939 making up the full compliment of 10 city drawings that we now have today.

The Lotto Italia has 11 different draws – 10 draws for regional cities across Italy and this is then followed by 1 national draw.
Up until 2009 the 10 regional draws were made in their respective cities of Bari, Cagliari, Florence, Genoa, Milan, Naples, Palermo, Rome, Turin and Venice, with Rome hosting the national drawing.
Since 2009 the 10 regional draws still take place for each of the same cities but are hosted either in Milan, Naples or Rome, with Rome still also being in charge of conducting the national draw.
To play the Italy Lotto you need to choose from between 1 and 10 numbers out of the total range of numbers which is from 1 to 90.
You then need to select which of the 10 regional draws – or the national draw – that you would like to particiapte in. It is possible to play in more than 1 regional draw at the same time – up to all 10 of them if you wish. The national draw muct be played separately.
You then need to choose which type of bet you wish to make and place a bet which is a minimum of € 1 up to a maximum of € 200.
You win a Lotteria Italia jackpot if you correctly match 5 numbers.
Lottomatica make the draws for the Italy Lotto 3 times every week on a Tuesday, Thursday & Saturday between 8.00 and 8.30pm.
To make things a bit easier for online lottery players, it is possible to play just using the Rome drawing for a € 2.8 MILLION jackpot.
Just pick 5 numbers from 90 and if your chosen numbers match all 5 numbers drawn in Rome you will win the top prize jackpot.
There are 3 other prize categories for matching either 4, 3 or 2 of the winning numbers, so lots of non-jackpot prizes also to be won.

---
SiVinceTutto – Lotteria Italia – Sisal

Sisal introduced the SiVinceTutto into the Italy Lottery portfolio of games in April 2011 as a sister lottery to the Sisal SuperEnalotto which was already a national institution for the majority of Italians.
The Sisal SuperEnalotto SiVinceTutto uses a matrix of 6/90 just like the main SuperEnalotto game but here you need to select a total of 12 numbers from 1 to 90. However, out of the 12 numbers you have selected, you only need 6 correct to win the first prize.
The size of the Si Vince Tutto prize pool depends upon the number of tickets that have been sold. 60% of all ticket sales are allocated as prize monies and 32.2% of this then goes towards the 1st prize.

There are 5 different ways you cane win a SiVinceTutto prize – by matching 6 out of your 12 numbers, 5, 4, 3 and even just 2.

The odds of winning the Sisal SuperEnalotto SiVinceTutto 1st prize is 1 in 673,825 for matching 6 winning numbers correctly.

There is no rollover or carry over with the SiVinceTutto and all the prize monies must be won on the night of the draw taking place.

The draw for the Sisal SuperEnalotto SiVinceTutto is conducted on Wednesdays at 8.00pm Italian time and the cost to play is € 5.00.
You can learn more about the SiVinceTutto through the link above.

---
EuroJackpot – Lotteria Italia – Sisal

Eurojackpot is the massive, multi-national European Lottery that was first launched in March 2012 by 7 European countries as a rival to the incredibly popular Euro Millions.
Italy, with the Lotteria Italia company – Sisal – was one of the 7 original countries to offer the Euro Jackpot alongside Denmark, the Netherlands, plus Finland, Germany, Slovenia and also Estonia.
Since then, Spain, Iceland, Norway, Sweden, Croatia, Lithuania, Latvia, the Czech Republic, Slovakia, Hungary & Poland have all joined, making up the current total of 18 EuroJackpot countries.
With so many countries participating in the game this means that the EuroJackpot now has a broader audience than EuroMillions.

The EuroJackpot top prize starts off at € 10 MILLION and it can rollover as high as € 90 MILLION if there is no jackpot winner.
This maximum EuroJackpot prize has been won now on numerous occasions. The biggest EuroJackpot prize won in Italy so far has been the huge € 33,290,606.90 that was won on May 29th 2020.
There are a total of 12 different ways you can win on the Euro Jackpot, meaning that there's many prizes to be won each week.
The draw for the EuroJackpot is conducted once every week on a Friday evening at 8.00pm and it is carried out in Helsinki, Finland.
---
By clicking on any of the above links you will be able to visit the main page relating to your own favourite lottery from Lotteria Italia and Sisal from which you can learn all you need to know about it.

In time to come we shall take a look at further Sisal Italian Lotto games and when we have done so they will also be incorporated into this section containing brief details on each of Italian Lottery.

In the meantime – we hope that you will gain some helpful insights into each of the principal Italy Lottery games and enjoy checking the very latest Risultati SuperEnalotto & Risultati SiVinceTutto.


© Copyright 2009 - 2020 - Global-Lottery-Review.com All Rights Reserved
<! --- START WORLD LOTTO DROP DOWN BOX ---> <! --- END WORLD LOTTO DROP DOWN BOX --->
<! --- START WORLD LOTTERY RESULTS DROP DOWN BOX ---> <! --- END WORLD LOTTERY RESULTS DROP DOWN BOX --->
QUICK LINKS
<! --- === BUTTON 1 === ---> <! --- === BUTTON 2 === ---> <! --- === BUTTON 3 === ---> <! --- === BUTTON 4 === ---> <! --- === BUTTON 5 === ---> <! --- === BUTTON 6 === ---> <! --- === BUTTON 7 === ---> <! --- === BUTTON 8 === ---> <! --- === BUTTON 9 === ---> <! --- === BUTTON 10 === --->