TriState Lottery

–

Megabucks


The Tri State Megabucks was a USA lottery game that was offered by 3 States in North America.
It was the very first Multi State Lottery offered in the USA and preceeded the current Tri State Megabucks PLUS.
The 3 most northerly States in New England – Vermont, Maine and New Hampshire got together to form the TriState Lottery consortium in 1985. Tickets were first sold on September 3rd 1985.
The first lottery draw for the Tri State Megabucks took place on September 14th 1985.
All 3 of members of the Tri State Lottery are also part of the Multi State Lottery Association (MUSL) and as such - offer the Vermont Lottery Powerball, Maine Lottery Powerball and New Hampshire Lottery Poweball games – the TriState Lottery games themselves, though, are not a part of the MUSL games.
The TriState Lottery also has 4 other games that is offered among the 3 participating States – Gimme 5, Lucky for Life, plus Pick 3 and Pick 4 – here, though, we will be taking a good look at the predecessor to the Megabucks PLUS, the Tri State Megabucks…
Tri State Megabucks

–

Overview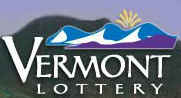 Mega Bucks was the traditional draw-style, lotto jackpot game of the TriState Lottery. It was the premier New England Lottery game of the and was incredibly popular until it was replaced by the even better Tri State Megabucks PLUS in July 2009.
The game was offered by the 3 participating States with each State individually calling it the New Hampshire Megabucks, the Megabucks VT and the Maine Megabucks.

The jackpot for this popular Tri State Lottery game started off at a cool US$ 500,000 and "rolls over" each time the top prize is not won. This is then added onto the jackpot for the following draw and increased in size by approximately US$ 50,000 each draw until somebody won it when it reverted to the original starting jackpot sum of US$ 1/2 Million once more.
This game used a matrix of 6/42 and drawings of the game took place twice per week on Wednesdays and Saturdays at 7.59pm Eastern Time.
We were more than happy to recommend this particular lottery for inclusion in your "worth playing" list, so to see just how the New England Lottery – Tri State Mega Bucks worked just read on…
Tri State Megabucks

–

How it Works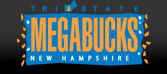 The Tri State Mega Bucks Lottery used what's called a 6/42 matrix which means that when playing, you first needed to select 6 numbers out of a range from 1 to 42 – if you matched all 6 numbers then you would be a jackpot winner.
There was also a 7th number – a Bonus Number – which was drawn from the remaining 36 numbers after the 6 main numbers had been drawn. This number was NOT on Mega Bucks lottery slips and was there as a Bonus Ball purely to provide additional ways in which you could win by matching your 6 numbers from the 7 that were actually drawn.
You did not need to match the Bonus Number as well as the 6 main numbers to be a Tri State Megabucks jackpot winner.
In addition to the jackpot itself, there were 7 more ways in which you could win on the Mega Bucks, with prizes to be won if you matched either 5 main numbers plus the Bonus Ball, 5 main numbers, 4 main numbers plus the Bonus Number, 4 main numbers, 3 main numbers plus the Bonus Number, 3 main numbers or just 2 main numbers plus the Bonus Ball.
A "Easy Pick" facility was available when playing the Tri State Mega Bucks similar the "Lucky Dip" option that is used in the UK National Lottery or Europe's EuroMillions or the "Quick Pick" option on many other USA lottery games – which means that you could ask the computer or online retailer to randomly select all your Megabucks numbers for you.
With the "Easy Pick" facility you could ask for just some of your numbers to be randomly generated as well as all 6.
So… playing the TriState Mega Bucks was simple…you just needed to select your own 6 numbers or request them to be randomly generated for you by using the "Easy Pick" facility.
The cost of each entry into this TriState lottery was U$1.00.
Mega Bucks

–

Random Number Generator

Unlike some of the in-State and Multi State USA Lottery games who now use a Random Number Generator (RNG) to make their lottery draws, the Tri State Mega Bucks was drawn with the more traditional method of using numbered balls in a drum.
Tri State Megabucks

–

Who Can Play?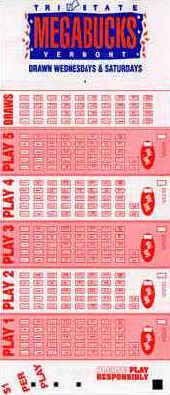 As with most USA Lottery games, previously only citizens living in the 3 participating States were allowed to play in any of the VT Lottery, ME Lottery & NH Lottery games – including the Tri State Mega Bucks – you used to have to buy your Tri-State Lottery tickets from an authorized retailer in 1 of the 3 States.
Nowadays, though, there are a good number of online lottery ticket sales companies such as TheLotter who are both authorized and genuine - you were able to select your Megabucks numbers online and purchase your tickets without worrying where in the world you lived.
This was great news of course if you lived outside of Vermont, Maine & New Hampshire & the USA but wanted to play the game and ensure your entry into the next drawing or just want to have the convenience of being able to buy lottery tickets online for the Mega Bucks.
Once you had entered into the Tri State lotto draw, you could then easily check the winning Megabucks numbers online to see how you had done and to find out if you had become one of the lucky Mega Bucks winners.
You needed to be 18 years of age to be eligible to purchase a ticket for any Tri State Lottery game including the Mega Bucks.
Click here to Play the Tri State MegaBucks Now

Mega Bucks

–

Information & Background

The Tri State Megabucks game from the Vermont Lottery, Maine Lottery and New Hampshire Lottery started off in 1985 using a matrix of 6/30 when it was draw just on Saturdays.
The matrix had undergone various changes over the years, changing from its original configuration to 6/36 in January 1986.
In January 1988, the matrix was altered again, this time to 6/40.
Mega Bucks weekly draws increased to twice per week with a Wednesday draw being added in May 1990.
The cash option "MegaCash" was introduced in June 1996 giving jackpot winners the option of taking their jackpot win as a one-off cash lump sum.
Tri State Megabucks

–

Odds of Winning


The odds of winning on the TriState Lottery were very competitive when you compared them to many of the US Lotteries, especially the other massive Multi State Lottery games of Mega Millions and its rival the Powerball.
The chances of winning yourself a Tri State Mega Bucks top prize were 1 in 5.24 million – for these odds you could be a Mega Bucks jackpot winner.
For one of the Tri State Megabucks prizes on the second level, the odds came in at 1 in 874 thousand.
The likelihood of winning a third tier prize came in at 1 in 24,980 and for a prize on the fourth tier the odds were reduced right down to just 1 in 9,992.
Fifth tier prize odds were 1 in 586 with odds for a sixth level prize being 1 in 441.
With so many different ways to win, there were prizes also for tiers 7 and 8 – with odds for a seventh tier win being 1 in 53 and eighth tier odds coming in at just 1 in 40.
The overall odds of you winning any prize were a very reasonable 1 in just 21. These were great overall odds for a jackpot game that produced thousands of cash winners every week.
Tri State Megabucks

–

Record Jackpots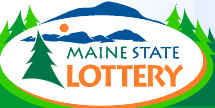 The biggest win to be achieved on the Tri State Megabucks has been the US$ 16.4 Million jackpot won in January 1992 and split between winners in Maine and Vermont.
August 4th 2010 saw the largest win on the Tri-State Mega Bucks PLUS to date. A US$ 12.5 Million jackpot was won in New Hampshire which is the largest prize ever awarded to a single ticket holder in the history of either the Tri State Mega Bucks or its replacement the Tri State Megabucks PLUS.
Tri State Megabucks

–

How Prizes are Paid

As a Tri State Megabucks jackpot winner, you would have a choice in how you wish to receive your winnings. You could choose to have either a single cash lump sum payment or an annuity prize.
You needed to make the choice as to whether you wished to receive the cash lump sum option or the annuity installment payments option within 60 days of making your winning claim. If you made no decision, after the 60 day period, the jackpot would automatically be paid to you as an annuity.
If you chose to receive your jackpot as an annuity, it would be paid to you in yearly installments over a 30 year period.
If your Tri State Lottery win was up to US$ 500 you were able to claim your prize from any of the lottery retailers across the 3 participating states.
If your win is US$ 500 or more then you needed to get a lottery claim form from one of the retailers and submit your claim.
If you are a Tri State Megabucks jackpot winner, you had to make your claim at the headquarters of the Vermont Lottery, the Maine Lottery or the New Hampshire Lottery.
If you play lottery online however, whatever your win, this will not be a concern for you, as your accredited lottery ticket sales agency will take care of all this for you, whether it is TheLotter or whatever company you may use.
You needed to claim any Tri State Lottery prize, including the jackpot, if you are a winner, within 365 days of the draw taking place.
TriState Lottery

–

Where the Money Goes

Citizens of the 3 States offering the Tri State game - Vermont, Maine and New Hampshire, benefit in various ways from lottery proceeds…
Primarily, funds generated by the Tri-State lottery games go towards the Education fund, helping to maintain the general welfare of the people.
Click Here to PLAY the Tri State Mega Bucks PLUS NOW

Click Here to See the LATEST TriState Megabucks NUMBERS
Click Here to Check PAST TriState Lottery NUMBERS
Click Here to Read about the Tri State Megabucks PLUS
Click Here to Read about the Maine State Lottery
Click Here to Read about the NH Lottery
Click Here to Read about the VT Lottery
Click Here to Read about the MUSL

© Copyright 2009 - 2020 - Global-Lottery-Review.com All Rights Reserved
<! --- START WORLD LOTTO DROP DOWN BOX ---> <! --- END WORLD LOTTO DROP DOWN BOX --->
<! --- START WORLD LOTTERY RESULTS DROP DOWN BOX ---> <! --- END WORLD LOTTERY RESULTS DROP DOWN BOX --->
QUICK LINKS
<! --- === BUTTON 1 === ---> <! --- === BUTTON 2 === ---> <! --- === BUTTON 3 === ---> <! --- === BUTTON 4 === ---> <! --- === BUTTON 5 === ---> <! --- === BUTTON 6 === ---> <! --- === BUTTON 7 === ---> <! --- === BUTTON 8 === ---> <! --- === BUTTON 9 === ---> <! --- === BUTTON 10 === --->