Current Jackpot CAN$ 20,000,000
Canadian Lottery

– Lotto MAX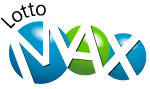 The Lotto-MAX is the most recent Canadian national lottery game launched and has now become one of the most well known and most frequently played of all the Canadian lotteries available and with some of the biggest prizes.
This Canadian lotto is syndicated across the whole of Canada (as well as being available right across the world) & in the time it has been around it has already produced the largest Canadian lottery jackpot in history so far at the incredible sum of CA$ 70 MILLION.
The Lotto MAX Canada was launched on September 19th 2009 to replace the highly popular country-wide Canadian lottery – the Lotto Super 7 that was originally introduced in 1994 – which the ILC had decided to retire and replace with an even better game.
The eagerly anticipated first draw for the Canadian Lotto MAX took place on Friday September 25th 2009 in Toronto and immediately there was a rollover that was produced week after week until the Lotto MAX jackpot was eventually won in November of that year.
The Lotto MAX is one of the Canada Lottery games operated by the Interprovincial Lottery Corporation – ILC. The ILC is the organization that runs all country-wide Canada Lottery games...
Interprovincial Lottery Corporation

–

ILC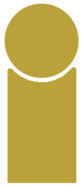 The Interprovincial Lottery Corporation is based in Toronto, Ontario and is made up of 5 separate lottery commissions from the various Canadian provinces and these 5 Canadian lotto companies jointly own the ILC.
The provincial Canadian lottery companies that are all full members of the ILC are the BC Lottery, the Atlantic Lottery Corporation, the Ontario Lottery, Loto Quebec and the Western Canada Lottery Corporation – WCLC.
The ILC was created in 1976 by these provincial Canadian lotto companies to oversee and operate country-wide lottery games right across Canada and today it operates the widely played and popular Canadian Lottery games – Lotto 649, Millionaire Life, Daily Grand Celebration & Lotto MAX, replacing Lotto Super 7.
Each provincial Canadian lottery company is responsible for the marketing of the national ILC games, Lotto 649 & Lotto MAX – & previously the Lotto Super 7 – within their own individual province.
Lotto MAX

–

Overview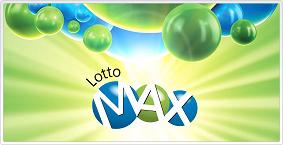 Lotto MAX is a typical & traditional draw-style, pick seven lotto game offered by the Interprovincial Lottery Corporation. It is the most recent addition to the ILC range of Canadian lottery games and is a Canada-wide lottery that gives you 3 chances to win some of the biggest lottery jackpots in Canada for just CA$ 5.
The game uses a matrix of 7/50 and the ILC make the draw twice every week on Tuesdays & Fridays at 10.30pm EST in Toronto.
The jackpot starts out at a very exciting CA$ 10 MILLION and if this jackpot figure is not won, the increased amount will then be added onto the following Lotto MAX draw by way of a rollover.
The jackpot will then increase in size by at least CA$ 5 MILLION draw after draw until the top prize is finally won meaning that this Canada Lotto results in some of the biggest of jackpot figures.
Should the jackpot reach CA$ 70 MILLION the first prize will be capped and will roll over at this level until such time as it is won.
Actually, once the Lotto MAX jackpot reaches CA$ 50 MILLION, additional prizes of CA$ 1 MILLION will also be offered which means there are a lot more prizes to be won – these exciting, additional million dollar prizes are known as the MaxMillions.
MaxMillions...
MaxMillions is unique to the Lotto MAX game and is intended to spread the wealth among a greater number of people should the jackpot rollover beyond the CA$ 50 MILLION MaxMillions trigger figure that is put in place by the Interprovincial Lottery Corporation.
The thinking behind this was that such a large sum of money was more than enough for 1 winner so why not give more people an even greater opportunity of becoming lucky lottery millionaires.
MaxMillions works like this...
As soon as the prize pool reaches CA$ 50 MILLION – then the additional CA$ 1 MILLION prizes start kicking in. Each time the jackpot is NOT won, another MaxMillions prize of CA$ 1 MILLION is added to the overall Max Millions prize fund that is available.

So if – for example – the prize pool stands at CA$ 60 MILLION, another CA$ 1 MILLION MaxMillions prize will be added and the next jackpot will then rollover as per normal and there will be 10 separate MaxMillions prizes to be won worth CA$ 1 MILLION.
Once the Lotto MAX main jackpot has reached its set jackpot cap of CA$ 70 MILLION, only the MaxMillions prizes will continue to rollover for each draw that the main jackpot has not been won.
The MaxMillions prizes have their own independent draw with 7 numbers from 50 being drawn for the MaxMillions prizes. To win a MaxMillions prize of CA$ 1 MILLION, all 7 of the main numbers on your lottery ticket must match the 7 Max Millions numbers drawn.
If a maximum CA$ 70 MILLION jackpot has no winners – any MaxMillions amounts that were not won are then added to the MaxMillions prize pool available for the next MaxMillions draw.
If a maximum CA$ 70 MILLION jackpot is won – any MaxMillions amounts that were not won are added to the main jackpot fund available for the subsequent draw. The next draw will then start off with a basic CA$ 10 MILLION main jackpot PLUS any MaxMillions amounts that were not won in the previous MaxMillions drawing.
Once the MaxMillions kicks in, the odds of winning any prize in the Lotto MAX Canada are improved – which is not a bad thing!
We are very pleased to have reviewed the Canadian Lottery – Lotto MAX – and would recommend anyone either inside or outside of Canada to have a go. First of all though don't forget to take a look in much more detail at how this game works below…
Lotto MAX

–

How it Works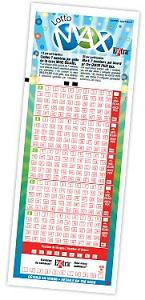 The Canadian lottery – Lotto MAX – utilises what's known as a 7/50 matrix which means that when playing the Lotto Max Canada, you will need to select 7 numbers out of a range of numbers from 1 to 50. Should you match all 7 numbers drawn then you will win the jackpot.
As well as the 7 main lottery numbers, an 8th number is drawn. This is the bonus number and is drawn to determine the prizes won on the 2nd, 4th, 6th & 8th winning prize levels.
In addition to the jackpot itself, there are also an additional 8 ways in which you can win on this lottery – with prizes to be won if you match either 6 main numbers plus the bonus number, 6 main numbers, 5 main numbers plus the bonus number, 5 of the main numbers, 4 main numbers plus the bonus number, 4 main numbers, 3 main numbers plus the bonus number or even just 3 main numbers.
A Quick Pick facility is available when playing - very much the same as the "Lucky Dip" option that is used in the UK National Lottery or Europe's EuroMillions and many other USA lotteries and Canadian lottery games. This means that you can ask the lottery retailer or computer to randomly select all your numbers.
3 Plays per Entry…
You will actually get 3 entries for your playing fee of just CA$ 5. Firstly, the 7 numbers that you have selected yourself and then 2 different sets of 7 numbers that have been automatically selected by the computer – great value for money in this Canadian Lotto.
In Quebec with Loto Quebec, you can actually select all 3 of the different sets of 7 numbers yourself as opposed to having the 2nd & 3rd sets automatically picked for you by the computer terminal.
So, playing the Lotto MAX Canada is simple…just select your own 7 numbers or request them to be randomly generated for you by using the Quick Pick option & then check the Lotto MAX results.
If you use the Quick Pick option available, the computer will then naturally, automatically select all 3 lines of the 7 numbers for you.
Randon Mumber Genrator



Like many of the USA lotteries and Canada Lottery games today that use a Random Number Generator (RNG) to make their draws, the ILC also use this method when they draw Lotto MAX numbers.
Up until May 13th 2019 the more traditional method of numbered, rubber lottery balls in a single draw machine was used to draw the winning lottery numbers for their flagship Lotto MAX game.
Should there be any MaxMillions draws in addition to the main drawing however, these will also be drawn using an automatic, electronic drawing machine – a random number generator.
Lotto MAX

–

Who Can Play?
Similar to almost all of the Canadian Lottery & USA Lottery games – previously only citizens living in Canada itself were allowed to play in any of these Canadian lotteries including those run by the ILC such as Lotto MAX & Lotto 649. You would have had to purchase your Lotto MAX tickets from an accredited lottery ticket sales retailer situated within Canada.
Nowadays, though, with a good number of online lottery ticket sales companies available such as Smart Winners & TheLotter who are both accredited and authorized – you are able to select your Lotto Max numbers online, purchase your Lotto MAX tickets and it doesn't matter whereabouts in the world you may be living.
This is highly useful of course if you live outside of Canada and want to play this Canadian Lottery and ensure your entry into the next Lotto MAX drawing or just want to enjoy the simplicity and convenience of being able to buy lottery tickets online at home.
Once you have entered into the draw, you can then easily check the Lotto MAX results online to see how you have done and to find out if you have become one of the next batch of lucky winners.
Like nearly all of the other USA Lotteries and Canadian Lotteries, you will need to be a minimum of 18 years of age to be eligible to purchase a ticket for any ILC game including the Canadian Lotto MAX – apart from in the province of British Columbia where you must be a minimum of 19 years of age to be able to take part.
Click here to PLAY Lotto MAX NOW

Lotto MAX Numbers

–

Lotto MAX numbers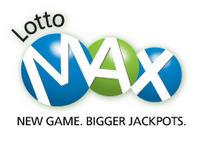 Since the Lotto MAX is a country-wide Canada Lottery game & not particular to one province alone, all five of the Canadian lottery corporations adhere to the ILC procedures and regulations.
Each Canadian lottery corporation notifies the ILC once it has stopped selling lottery tickets for that week's Lotto MAX drawing in its own province – which is typically 21.00 EST on Tuesdays and Fridays.
After the draw has taken place, each of the 5 Canadian Lottery corporations are notified by the ILC of the winning lottery numbers and each territory then determines how many lottery winners there have been in their province and passes this information to the ILC.
You can find the Lotto MAX results in a variety of ways, on live draws, through newspapers, on various websites & radio stations.
As an example – in Quebec – the Canadian lottery results for this game are broadcast on CFCF in English on Fridays at 23.30 and in French on the same day at 23.40 during the television program Denis Lévesque as well as being in the Loto-Hebdo newspaper.
Lotto MAX

–

Odds of Winning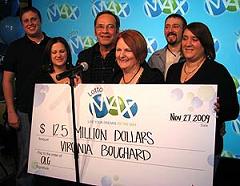 The odds of winning on the Lotto MAX are very competitive when compared to other country-wide US lotto & Canadian lotto games, such as the popular Lotto 6 49.
The chances of you winning the jackpot are 1 in 33,294,800 – for these odds you could be a Lotto MAX jackpot winner if you match all 7 of the Lotto MAX numbers.
For one of the prizes on the second level, the winning lottery odds are 1 in 4,756,400 for successfully matching 6 of the main winning Lotto MAX numbers in addition to matching the bonus number.
The likelihood of you winning a prize on the third tier comes in at 1 in 113,248 for selecting 6 of the 7 main winning lotto numbers.

A prize on the fourth tier offers odds of 1 in 37,749 for correctly matching 5 of the Lotto MAX numbers plus the bonus number.
The odds for a fifth tier Lotto MAX prize are 1 in just 1,841 if you successfully select 5 of the main winning lottery numbers drawn.

Sixth tier prize winning odds are 1 in 1,105 for choosing 4 of the main winning lottery numbers in addition to the bonus number.

Prizes on the 7th and 8th levels, both command winning lottery odds of 1 in 82.9 for matching 4 of the main winning numbers or 3 of the main winning numbers plus the bonus number respectively.
The final prize level is the 9th tier and this has odds of 1 in 8.5 for choosing just 3 of the main winning Lotto MAX numbers drawn.

The overall odds of you winning any prize in a Lotto MAX draw every Tuesday and Friday are a highly competitive 1 in just 7.
These are great overall odds for a national jackpot game that produces thousands of Canada lotto winners every single week.
Lotto MAX

–

Record Jackpots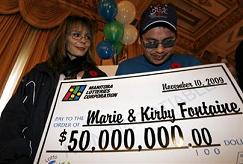 From its inception in 2009 until July 16th 2015, the Lotto MAX had a jackpot cap which was set at CA$ 50 MILLION and there have been numerous fortunate winners to have luckily won a huge CA$ 50 MILLION top prize.
The very first Lotto MAX draw to reach this record level occured when the brand new game was not even 2 months old back on Friday 6th November 2009 when a jackpot of CA$ 50 MILLION was won by a single ticket bought in the province of Manitoba!
The winning lottery numbers drawn were: 2, 7, 8, 11, 16, 17, 18.
The lucky winners of this massive Canadian lottery jackpot were Kirby and Marie Fontaine from the Sagkeeng First Nation in the northeast of Winnipeg – Marie having purchased a ticket whilst in a convenience store at Pine Falls on the afternoon of the draw.
Upon realizing their massive Lotto MAX win had happened, Marie Fontaine said "I was completely in shock" with Kirby Fontaine then adding "It was a very emotional time, for sure". What lucky people!
For this record Canadian Lottery jackpot, the prize funds totalled over CA$ 60 MILLION so as well as the CA$ 50 MILLION jackpot, there were also 10 separate MaxMillions CA$ 1 MILLION draws.
The maximum LottoMAX jackpot was raised to CA$ 60 MILLION on July 17th 2015 when a new jackpot cap was introduced by ILC.
Following the jackpot cap increase, a CA$ 55 MILLION jackpot was then won on July 17th 2015 by a group of 20 employees of a Rona store in Quebec. This was followed by several huge Lotto MAX jackpot wins between CA$ 55 MILLION & CA$ 60 MILLION.
The jackpot cap was increased yet again on May 14th 2019 when the ILC increased the maximum top prize up to CA$ 70 MILLION.
The biggest Lotto MAX jackpot win to date happened on Tuesday 7th January 2020 when a massive CA$ 70 MILLION jackpot was won by Adlin Lewis from Brampton in the area of Greater Toronto.
This was not the first time a huge Lotto MAX jackpot had been won in Brampton, Toronto – a CA$ 60 MILLION Lotto winning ticket had previously been sold in the same town back in 2015.
Lotto MAX

–

How Prizes are Paid
Lottery jackpots won with the Canada-wide MAX Lotto are all paid out by the individual ILC member provinces in whichever province the jackpot was won, in the form of a cash lump sum.
This is one of the main differences from various USA Lottery games where jackpot lottery winners can make their choice to receive either a cash lump sum or an annuity.
As this particular Canadian lottery is available to play in all of the provinces across Canada, the rules vary slightly depending upon which of the provinces you have purchased your lottery ticket in.
However, generally you will have 1 year from the date on which the draw was made, in which to claim your lottery prize winnings.
In most provinces, you can clam lower tier prizes direct from the lottery ticket sales retailer – the amounts vary from province to province but are generally up to CA$ 1,000. For larger wins you will need to make your claim at the lottery regional offices of the province where you purchased your winning lottery ticket from.
If you have selected all the correct Canadian lottery numbers and been lucky enough to have won a Lotto MAX jackpot prize, you will be required to to stake your winning claim in person at the lottery Headquarters of the province where you got your ticket.
If you buy lottery tickets in Quebec, you will need to make sure that you sign your ticket at the time you make your purchase.
Of course, if you play lottery online, whatever the size of your prize, your lottery ticket sales agency will take care of all these details for you. This will include notifying you of your particular Canadian lotto result. So you needn't be concerned if you have bought online lottery tickets, whether you have purchased them from Smart Winners, TheLotter or any other reputable lottery ticket sales company if you should buy lottery tickets online.
Lotto MAX

–

Where the Money Goes
Proceeds from the sales of Canadian Lottery tickets are retained by the provinces in which those lotto ticket sales were conducted.
Net revenues generated by Canadian lotteries generally go to the government where they are used to benefit many different areas of life within the province including education, social and health care, community services and economic development of the province.
Click here to PLAY Lotto MAX NOW