Current Jackpot AUD$ 10,000,000
Lotto Australia

–

OzLotto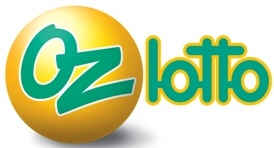 The OzLotto is one of various Australian Lottery games and related products available across the country. Some of these are in-State Australian Lotteries whilst others such as the OzLotto, . Powerball Australia and Australian Lotto are nationwide games.
Australian Lottery games can trace their history right back to 1895 when a company called Tattersalls began its first operations of an Australia Lottery in Hobart, Tasmania.
These days – Australian Lottery games are made up of both State owned and privately owned lotto companies – all of whom are licensed either by the State or Territory in which they are based.
The major companies in the Australian Lottery industry are the Tatts Group Ltd. which is in control of NSW Lotteries as well as Queensland's Golden Casket and SA Lotteries – plus the State operated Lotterywest.
The nationwide Australian Lottery games are operated jointly by the State run companies along with the independent Tattersalls who work together in partnership, jointly conducting and operating these games across the whole of Australia.
Tattersalls – the Tatts Group – works as part of this alliance taking care of the administration of the nationwide Powerball Australia game and the Australia Lottery that we will be taking a much more detailed look at here – the Oz Lotto…
Oz Lotto

–

Overview


The Oz Lotto was the original national Australian Lottery game having launched on February 26th 1994 – it has been the most popular and widely-played Australian Lotto game ever since its first draw.
It was the only national Australian Lotto game available until the introduction of the Powerball Australia in May 1996 and is still considered to be the flagship game in the Lotto Australia portfolio.
.The OzLotto is a traditional jackpot style draw lotto game and is drawn every Tuesday evening at approximately 8.25pm AEDT.
Initially – the OzLotto was a 6 from 45 game but when the 7th number was introduced on October 18th 2005 – the OzLotto underwent a slight re-branding in certain States – becoming known as Super 7's Lotto in Victoria, Tasmania, Northern Territories and the Australian Capital Territory, Oz 7 Lotto in Queensland whilst remaining as Oz Lotto in the other States.
All States have since reverted to the original name – Oz Lotto.
This addition of a 7th number along with 2 Supplementary Numbers was designed to produce even bigger jackpots – an aim which the OzLotto has already achieved handsomely having subsequently produced jackpots of well over AUS$ 100 Million.
Oz Lotto

–

How It Works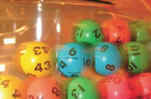 The Oz Lotto uses a 7/45 game matrix which means that 7 numbers from 1 to 45 are drawn – therefore when you are playing you will need to select your own 7 numbers out of that range of numbers from 1 to 45.
Following the drawing of the 7 main numbers 2 extra numbers are then drawn – the Supplementary Numbers – which are used to determine the lucky winners on prize levels 2, 4 and 7.
If you correctly match all 7 of the main Oz Lotto winning numbers you will be the winner of a jackpot prize.
The Oz Lotto jackpot starts off at AUS$ 2 Million and for each draw that it is not won it will rollover – increasing in size with each roll until won – making for some potentially huge jackpots.
There are 6 further ways you can win aside from the jackpot itself – which means that there are thousands of prizes to be won on the OzLotto every Tuesday evening.

A SlikPik or Quick Pick facility is available when playing Australian Lottery games – similar to the Lucky Dip or Easy Pick options that are used with the UK Lottery, EuroMillions and most USA Lottery games – which means that you can ask the computer or retailer to select all your Australian Lotto numbers automatically for you using their lotto number picker.
So – playing the Oz Lotto couldn't be easier – just pick your own 7 numbers or let the computer or retailer select them for you with the random number generator.
The cost of playing the OzLotto is just AU$ 1.20 per line.
Oz Lotto

–

Who Can Play?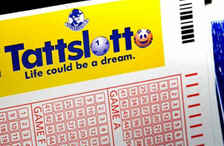 In the past as with most lottery games from around the world you would have had to actually live in the country itself – in this case Australia – in order to be able to participate in any of its games.
Today however – with the welcome presence of authorised and genuine online lottery ticket agents such as TheLotter – you are able to play most world lotto games in the comfort of your own home from almost anywhere in the world without having to visit a High St. retailer.
This applies to the OzLotto, Powerball Australia and other Australia Lottery games available – you can pick your Oz Lotto numbers online and buy your tickets from wherever you live.
This is excellent news, of course, if you live outside of Australia and want to play Australian Lotto games and guarantee your entry into the next draw or just simply wish to enjoy the convenience of being able to buy lottery tickets online.
If you are a player of NSW Lotteries in New South Wales, SA Lotteries in South Australia or Golden Casket in Queensland – you will need to be a minimum of 18 years of age to be able to buy Australian Lottery tickets for any of the games including OzLotto.
If you are in Western Australia and play with Lotterywest – you must be a minimum of 16 years of age in order to participate.

Click here to PLAY Oz Lotto NOW
Oz Lotto Results

–

Oz Lotto Numbers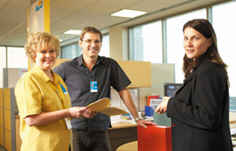 The Oz Lotto is drawn every Tuesday evening at 8.25pm AEDT and there are numerous ways you can go about finding the latest Oz Lotto Results to see if you have become a lucky winner.
The Australian Lotto Results for the OzLotto will be published in certain newspapers throughout Australia and will be broadcast on various radio stations plus they can be found at all participating Australian Lottery retailers.
You can also check the OzLotto Results on TV where they will be broadcast on Channel 7 at approximately 8.40pm each Tuesday.
Naturally – the Oz Lotto Results Australia will also be displayed on the official websites of the participating Australian Lottery companies – lotterywest.wa.gov.au for Lotterywest in Western Australia, tatts.com nswlotteries for NSW Lotteries in New South Wales, tatts.com golden casket for Golden Casket in Queensland and tatts.com salotteries for SA Lotteries in South Australia.
You are also welcome to revisit Global Lottery Review at any time where you can not only check the latest Australian Lottery Results but also any past Australia Lotto Results that you wish to see.
Oz Lotto

–

Odds of Winning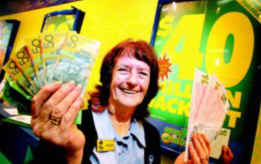 With the OzLotto there are a grand total of 7 ways in which you can win – meaning there are many thousands of prizes that you can win every single week with Oz Lotteries.
The chances of you winning an Oz Lotto jackpot are 1 in 45.37 million for matching the 7 main numbers correctly – for these odds you could be one of the very fortunate Oz Lotto top prize winners.
For one of the prizes on the 2nd division by correctly selecting 6 of the main numbers plus 1 of the 2 Supplementary Numbers – the odds come in at a more reasonable 1 in 3.24 million.
The likelihood of you winning a 3rd tier prize by matching 6 of the main numbers is 1 in 180,078 and for a prize on the 4th tier for matching 5 main numbers plus 1 of the 2 Supplementary Numbers the odds come right down to a better 1 in 29,602.
For a prize on the 5th level by matching 5 main numbers – you are looking at lottery odds of 1 in 3,430.
6th division odds come in at 1 in just 154 for correctly matching 4 of the main numbers with the final division 7 odds being 1 in 87 for matching just 3 of the main winning lotto numbers plus 1 of the 2 Supplementary Numbers.
The overall odds of winning any prize on the OzLotto are a very reasonable 1 in 55.
Oz Lotto

–

Record Jackpots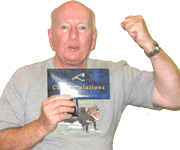 The biggest Oz Lotto jackpot to have been won to date has been an amazing AUS$ 111.97 Million which was won by 3 lucky families from Melbourne, Canberra and Townsville in addition to a lottery syndicate made up of 80 members from Victoria on November 6th 2012.
The jackpot for this historic win was originally advertised at an already massive AUS$ 100 Million but was boosted further by the understandable increase in OzLotto ticket sales. The winning Oz Lotto numbers drawn on this occasion were: 2, 7, 8, 13, 15, 29, 43 and the Supplementary Numbers 20, 21.
The 2nd biggest jackpot win so far on the OzLotto occurred when 2 lucky winners from Queensland and South Australia scooped AUS$ 106.5 Million on June 30th 2009 with the winning lotto numbers being: 3, 12, 21, 23, 29, 38,40 and Supplemetary Numbers 22, 43.
The 3rd largest OzLotto jackpot won so far has been the huge win by a group of girlfriends of AUS$ 70 MILLION who bought their lotto ticket at Runaway Bay on the Gold Coast for the draw on December 17th 2013. This currently stands as the biggest Australian Lottery win to date on a single ticket. The OzLotto results on this occasion were: 17, 20, 24, 26, 34, 36, 39 with Supplementary Numbers 22, 23.
The 4th highest OzLotto jackpot so far was on July 22nd 2008 when a jackpot of AUS$ 52.74 Million was produced which was shared equally between 4 lucky ticket holders.
The 5th highest OzLotto jackpot win to date has been a very impressive AUS$ 51.17 Million won on June 29th 2010 by 3 winning tickets from Victoria, South Australia and Western Australia who each shared a prize of AUS$ 17.05 Million.
Oz Lotto

–

How Prizes are Paid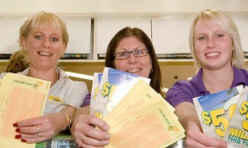 All Australian lottery prizes including the OzLotto jackpot are paid out to winners in the form of a tax free cash lump sum.
The prize claim rules vary slightly depending upon which State you have purchased your OzLotto ticket in – regarding the time limits for claiming prizes and how you actually claim determined by how much you have won.
For both Lotterywest players in Western Australia and South Australian Lotto players using SA Lotteries – all prizes must be claimed your within a period of 12 months of the draw taking place before your OzLotto ticket will become invalidated.
Whereas in New South Wales – any lottery tickets purchased with NSW Lotteries are valid for up to 6 years from the draw date and tickets bought from the Golden Casket Lottery in Queensland are valid for up to 7 years from the date of the draw.
With Lotterywest in Western Australia – you can claim a win of up to AUS$ 500 from any retailer. A win of more than AUS$ 500 (excluing the jackpot) must be claimed at the Lottery West Payout Center in Perth or at the Lottery West Perth HQ. Any jackpot win must be claimed at the Headquarters of Lotterywest in Perth.
NSW Lotteries players in New South Wales may claim prizes of up to AUS$ 1,000 from any retailer whilst they must complete and send a prize claim form to the NSWLotteries Customer Service Department for any prize win of more than AUS$ 1,000.
With Golden Casket in Queensland you can claim any prize win of up to AUS$ 1,499.99 from retailers whilst AUS$ 1,500 and over in prizes needs to be claimed at the Golden Casket Brisbane HQ.
Players of SA Lotteries in South Australia may claim prize wins of up to AUS$ 500 from retailers (up to AUS$ 5,000 at the retailer's discretion) – prize wins of between AUS$ 500 and AUS$ 5,000 can be claimed by post or at the Wayville HQ of SALotteries. Prize wins of over AUS$ 5,000 (including the jackpot) must be claimed by post or at the SALotteries HQ in Wayville.
Of course – if you have purchased your lottery tickets from an online ticket agent such as TheLotter or Oz Lotteries – you will not need to be concerned with the above as your agent will take care of all these details for you and ensure you get your payment as soon as possible when you play lottery online with them.
Oz Lotto

–

Where the Money Goes

Proceeds from Australian Lottery games – including the OzLotto – benefit many good and charitable causes across Australia.
Each individual State decides exactly how the profits are going to be distributed according to its own criteria.
Beneficiaries of Lotterywest revenue include public hospitals, the health service, sports organisations, the arts and culture plus other community groups and charities in Western Australia.
Children's health, nursing, hospitals, education and the arts are just some of the good causes that receive funding from Golden Casket in Queensland.
In South Australia – proceeds from most South Australian Lotto games go principally towards hospitals – whilst profits generated by the Australian Pools help to fund sports and recreation.

Click here to PLAY OzLotto NOW