Current Jackpot AUS$ 520,000
Australian Lottery - Overview

Australian Lotteries 6 From 38 Soccer Pools is one of many lottery games and related products in Australia that are available right across the country. Some of these are in-state lotteries and games while others such as the Oz Lotto and Powerball, Tattslotto and the 6 From 38 Soccer Pools are country-wide games.

Lottery games in Australia can trace their history right back to 1895 when a company called Tattersalls began its first lottery operations in Hobart, Tasmania.

These days, Oz lotteries are made up of both state government owned and privately owned lottery companies – all of whom are licensed either by the state or territory in which they are based.

The major lottery companies in Australia are Tatts Group Ltd., Intralot Australia - who are privately owned – plus the state run New South Wales Lotteries, Lotterywest and South Australia Lotteries.

The national lottery games in Australia are operated jointly by the state run companies along with the independent Tattersalls who work together in partnership, jointly conducting these games across the whole of Australia.

South Australian Lotteries – works for this partnership, taking care of the administration of the game that we are going to take a closer look at here – the nationwide Australian 6 From 38 Soccer Pools…
Australian 6 From 38 Soccer Pools – Overview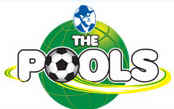 The Australian Lotteries Soccer Pools goes by the name of 6 From 38 Soccer Pools, The Soccer Pools or simply The Pools depending upon which state or territory you are in.
This game is quite different from other Australian lotteries where the numbers are randomly drawn. The Pools are based upon soccer scores in Australia, the United Kingdom and Europe.
When using Australian soccer games, mainly state league scores are used. When using soccer game scores from the UK or Europe, these are referred to as Northern Hemisphere matches.
The Australian Soccer Pools normally has a starting jackpot figure of AU$75,000 which will roll over when it is not won and does tend to jackpot often.
The 6 From 38 Australian Soccer Pools is a game particularly suited to people who have a good understanding of soccer – so if you are a football fan and enjoy playing lottery based games you will have a slight advantage there.
The Pools is still a game of chance, though, so most retailers of tickets for the Australian Pools offer randomly generated computer picks.
You will need to get your entries for Australian Lotteries Soccer Pools by Saturday afternoon or evening as this is when entries close for the games. The exact times depend upon where the games used are being played.
How It Works…

The Australian Lotteries Soccer Pools uses a matrix of 6/38 plus a supplementary number.
This means that 6 numbers are selected out of 38 with the supplementary number being used for The Pools' prize Divisions 2 and 5.
Basically, a list of soccer matches is drawn up each week comprising of 38 games and numbered 1 to 38 plus a number of "reserve" games which are numbered from 39 onwards up to 60.
Once the results are known of the matches on the list, the games are then ranked in a particular order from highest to lowest as per the following….
Firstly – Score draws (with higher scoring draws ranking highest – ie. A 3-3 draw will rank higher than a 2-2 draw).
Next – Scoreless draws – ie. 0-0 draws.
Then – Away wins (with scores having a smaller goal difference ranking highest – ie. A 2-3 result will rank higher than a 1-3 scoreline. Followed by total goals scored ranking higher – ie. A 2-3 result will rank higher than a 1-2).
& Finally – Home wins (the same as above with smaller goal difference scores ranking higher and followed by total goals scored).
The 6 main numbers in The Pools game are determined by the numbers of the first 6 ranked games with the game ranked 7th deciding the supplementary number.
Tie Breakers…
There is a system used if all other "tie-breakers" at each ranking level have been exhausted – this is the "final tie-breaker" and is the match order itself.
In this instance, game number 38 would rank the highest and game number 1, the lowest meaning that in practice when this is used, higher numbers can occur a little more often than lower numbers.
"Void" Games…
If games are "void" for whatever reason – ie. not being played – the "reserve" matches results will take the place of the "void" games.
When this happens, the first "reserve" match result used would be game number 39 which would replace the lowest numbered "void" match, then game number 40 which would replace the second lowest numbered "void" match and so on.
Should there be less than 38 matches played or less than 7 results declared – which is nearly impossible to happen – different states have their own rules on how to deal with this…
New South Wales, South Australia and Queensland conduct a separate drawing of the remaining numbers from a barrel to determine The Pools remaining winning numbers whereas in Victoria, Tasmania, the Australian Capital Territory, the Northern Territories and Western Australia, the draw is simply cancelled and all entries are re-entered into the next Pools draw.
Who Can Play?
As with most lottery games around the world, you would normally have needed to live in the country concerned to actually take part in any of its games.
Now, however, with the welcome presence of authentic and authorized online lottery ticket sales agencies such as OzLotteries or TheLotter, you are able to play most lotteries from the comfort of your own home no matter where in the world you live.
This applies to the Australian Soccer Pools and all other Australian lotteries and you can now choose your Australian Lottery numbers online and purchase your tickets whether you live in Australia or anywhere else around the world.
This is excellent news, of course, if you live outside of Australia and want to play the Australian Soccer Pools 3 From 38 game and guarantee your entry into the next draw or just simply wish to enjoy the convenience of being able to quickly and easily buy lottery tickets online.
Once you have entered into the Soccer Pools, you are then easily able to check these Australian Lotto results online to see how you have done and to find out if you have become one of the lucky soccer pools winners.
The age limit at which you can purchase tickets for any of the Australian lotteries varies from state to state but will either be 16 years or 18 years of age.
Click here to Play the Australian 6 From 38 Soccer Pools Now
Information & Background

The cost of playing the Australian Lotteries Soccer Pools is between AU$0.45 and AU$0.50 - plus agents' commission - per game, so with the minimum entry of 2 games required this makes for between AU$1.10 and AU$1.20 per entry depending upon the state you are in.
You will be able to see the winning numbers for the Australian Pools by Sunday or Monday once they are released. The exact time depends upon each individual state.
What Are The Odds?
The odds of winning an Australian Pools jackpot – Division One prize – with a single game, is 1 in 2.76 million for matching all 6 main numbers correctly.
Apart from the jackpot itself there are 4 other ways in which you can win on The Pools...
You will win a Division 2 prize for matching 5 of the main numbers plus the supplementary number – a Division 3 prize for matching 5 main numbers – a Division 4 prize for matching 4 main numbers – and a Division 5 prize for matching 3 of the main numbers plus the supplementary number.
Soccer Pools Jackpots…
The jackpot for the Australian Soccer Pools can reach some quite exciting figures which is illustrated by a recent jackpot win in Western Australia of AU$1.5 million by a man from Perth.
How Are Jackpots Paid?
All Australian Lotteries prize money including the Australian Soccer Pools jackpot is paid as a tax free cash lump sum.
You will need to make your claim within 12 months of the draw taking place before your ticket would become invalid.
If you have won The Pools jackpot, you can collect your winnings after a 14 day validation period that ends following the draw. You will need to present your wining ticket at the Australian lotto HQ of the state where you purchased the ticket.
If you have won any other prize, you can normally claim this at the retailers the day after the draw has taken place. Retailers in different states have various cash payout limits but generally any win up to A$500 should be paid thre and then with higher amounts depending upon cash availability.
Of course, if you have purchased your lottery tickets from an online lottery ticket sales agent like OzLotteries or TheLotter, you will not need to be concerned with the above, as your agent will take care of all these details for you when you play lottery online and ensure that you get your payment asap.
Where The Money Goes…
Proceeds and revenue from Australian lottery games, including the Australian Saturday Lotto benefits many good causes right across the country.
Each individual state will decide exactly where the money goes according to its own criteria with common organizations to benefit being community groups, charities, public hospitals, sporting organizations and arts groups.