EuroJackpot € 18,000,000 Viking Lotto € 8,100,000
Svenska Spel Lotto

–

Lotto Sweden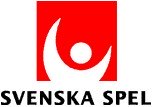 Sweden Lotto games date back as far as 1896 when Lotteriexpeditionen was formed. The very first Sweden lottery game was introduced in 1897 and the company's name was eventually changed to Penninglotteriet.
Moving forward to 1934, a new Sweden Lottery company called AB Tipstjänst was created and was owned by the Swedish State government with a view to regulate all gambling in Sweden.
The 2 separate Swedish Lotto organisations – Penninglotteriet and AB Tipstjänst– amalgamated in 1997 and a new company was fomed. This new Lotto Sverige company was Svenska Spel which today organises & operates all of the Swedish Lotto games. 
The Sweden Lotto is one of the most popular lottery games in Sweden and is played by a vast percentage of the Swedish population. Like all Swedish Lottery games it is run and operated by SvenskaSpel, the largest gaming operator in Sweden, who – under license from the Swedish government which own it entirely – control over half of the gaming market in the whole country.
There are numerous games offered by SvenskaSpel including the multi-national Viking Lotto and Euro Jackpot lotteries – other Sverige Lotto games such as the Keno, KenoXpress, Trisslot, SkrapLotto, SkrapBingo, 3 I Rad, Mitt Emellan, 17 Eller Mer, Rubbet & Lördagsgodis. Varrious sports & casino games like Stryktipset, Europatipset, Topptipset, Måltipset, Oddset, Bingo, Poker & Casino. Here we shall concentrate on the primary in-house Swedish Lottery game on offer – the Sweden Lotto…
Sweden Lotto

–

Lotto Sverige

–

Overview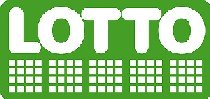 The Sweden Lotto 7 35 – which is also known as the Svenska Spel Lotto – is a traditional jackpot, draw-style, lottery game and is the flagship lottery offered by Svenska Spel, the national lottery and gaming company that operates throughout Sweden.
It was back in 1980 that the Sweden Lotto was first launched by AB Tipstjänst and it is still highly popular and going very strong in Sweden all these years later, now being operated by Svenskaspel.
Svenska Spel draw the Sweden Lotto twice every week on both a Wednesdays and a Saturday. For each drawing, there are 2 separate draws that are made – known as Lotto 1 and Lotto 2.
You can enhance your winnings when taking part in this game by playing the Sweden Lotto with "Joker" too. If you win the Sweden  Lotto playing with "Joker", the amount you win will be dramatically increased. This is known as the "Drömvinsten" or "Dream Profit".
The Sweden Lotto jackpot prize always starts off at a minumium of SEK 1 MILLION and this will rollover and rise every draw where there is no winner until someone successfully wins the top prize.
To win the Lotto Sweden "Drömvinsten" by playing with the Joker option, you will need to correctly match all of the 7 main winning numbers drawn plus have at least 2 correct digits on the Joker.
One very interesting aspect of the Lotto Sverige – Sweden Lotto is that it has such a low range of numbers to pick from, that it offers some of the best lottery odds out of most national lottery games.

We are pleased that we have taken a very close and detailed look at the highly popular Sweden Lotto 7 35 game and would strongly recommend taking a more informed look at how it works below…
Sweden Lotto

–

How It Works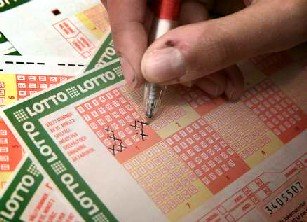 The Sweden Lotto from Svenska Spel works with a 7/35 matrix meaning that when you play this Swedish Lottery, you will first need to select your 7 numbers out of a range of numbers from 1 to 35. As mentioned above, this offers one of the lowest available guess ranges out of most world lottery games prvoviding some of the best odds.
If you match all 7 of the main numbers drawn then you will be the lucky winner of a first division prize – the Sweden Lotto jackpot.
After the 7 main numbers are drawn, 4 additional numbers are then also drawn which are used for the 2nd division prize level.
In addition to the jackpot prize itself, there are 4 other ways in which you can win on the Lotto Sverige, which means that are a great number of prizes to be won twice per week for anyone who plays this long standing Swedish Lotto game from Svenskaspel.
A "QuickPick" facility is also available when you are playing the Sweden Lotto which is called "HuxFlux". This is the same as the "Lucky Dip" option that is used with the UK National Lottery or Europe's EuroMillions or nearly all USA lottery games. This means that you can request the lottery retailer or computer to randomly select all your Svenska Spel Lotto numbers for you.
So, playing the Sweden Lotto is simple…just select your own lotto numbers or ask for them to be randomly selected for you by choosing the "HuxFlux" option available from Svenskaspel.
Draws for the Sweden lotto take place twice every week on Wednesdays at 6.25pm and on Saturdays at 7.55pm CET.
The cost of each entry into the Sweden Lotto is SEK 3 per play and this allows you to play in both the Lotto 1 and Lotto 2 draws. To add the Joker option to your entry will cost at least SEK 10.

Sweden Lotto

–

Who Can Play?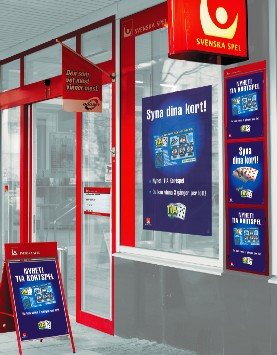 Like most worldwide lotto games, in the past only people living in Sweden were allowed to play in any of the Lottery Sweden Lottery from Svenska Spel including the Sweden Lotto – you used to have to purchase all your Sweden Lottery tickets from an authorized retailer that was based within Sweden.
Today, though, this is not a concern as there are a good selection of online lottery ticket sales companies such as TheLotter, LottoLand and MultiLotto that are both fully authorized and genuine – you are able to select your own Sweden Lotto numbers online and purchase your tickets no matter where in the world you may live.
This is great news of course if you live outside of Sweden and want to play the Sweden Lotto and ensure your entry into the next Svenskaspel draw or simply wish to have the convenience and ease of being able to buy lottery tickets online hassle free.
Once you have entered into the Sweden Lotto draw, you can then easily check the Svenska Spel resultat – Sweden Lotto Results online to see if you have become one of the lucky lotto winners.
You will need to be 18 years of age to be eligible to purchase a ticket for any Svenskaspel game including the Sweden Lotto.
Click here to PLAY the Sweden Lotto NOW

Svenska Spel Lotto

–

Further Information

Each year, the Sweden Lottery from Svenskaspel incredibly produces in excess of 100 new millionaires.
In 1984, Svenskaspel added the Joker feature to the Sweden Lotto in order to boost jackpot winnings even further for players.
The Swedish Lottery introduced a second weekly draw for its Lotto Sverige game in 1989 when it began draws on Wednesdays each week in addition to the already long-serving Saturday draw.
In 1993, Svenska Spel and the Swedish Lottery joined forces with the national lottery operations from Norway, Denmark, Finland, Iceland and Estonia to launch the Viking Lotto, (also known as the Onsdags Lotto, Víkingalottó and Vikingu Loto), a pan-Scandinavian lottery with draws on Wednesday every week.
Drömvinsten – Dream Profit – was introduced by Svenskaspel back on February 9th 2005 & has produced some massive wins which we shall write more about in record jackpots, below.
The Lottery Sweden portfolio of games was increased further on January 28th 2013 when Svenska Spel began offering tickets for the EuroJackpot multi-national lottery which was first launched in March 2012. The Euro Jackpot is a huge European Lottery that spans across 18 countries throughout Scandinavia & the Baltics and is a serious rival to the already well established EuroMillions.
During a conference of the World Lottery Association in Rhodes, Greece, Svenska Spel was named the leading gaming company in the world in the area of "responsible gaming", a great accolade.
In fact, Svenskaspel takes this so seriously, that they even train their employees and agents in this field and provide a diploma in "Responsible Gaming" for all those who complete the program.
Sweden Lotto

–

Odds of Winning

The odds of winning on the Sweden Lotto from SvenskaSpel are very favourable when compared to many worldwide lottery games especially with its very low guess range and with 5 different ways in which you can win, this means there's a lot of prizes to be won with the Sweden Lotto twice every week.
The chances of you winning a Sweden Lotto jackpot by successfully matching all 7 of the main numbers are 1 in 6,724,520 – for these odds you could be one of the lucky Svenska Spel Sweden Lotto jackpot winners.
For a 2nd division Swedish Lotto prize, the winning lotto odds are 1 in 240,161 for selecting 6 numbers plus an additional number.
The chances of you winning a 3rd division prize comes in at a respectable 1 in 40,027 for matching 6 of the main numbers.
For a 4th division prize on the Sweden Lotto, the odds are even better at 1 in 847 for matching only 5 of the main lotto numbers.
A prize on the 5th and final division, has odds of just 1 in 59 for you correctly matching only 4 of the main numbers drawn.
Sweden Lotto

–

Record Jackpots

The biggest prizes to have been won on the Sweden Lotto are those won when a player has correctly matched all 7 of the primary winning numbers drawn plus a minimum of 2 with the Joker producing the Dream Profits – or Drömvinsten.
The biggest Sweden Lotto jackpot win so far occurred on April 20th 2013 when a lucky player from Norrköping in eastern Sweden had a massive Lotto Sweden Drömvinsten prize win of SEK 237,697,528 beating the existing record set 3 years earlier.

The 2nd biggest jackpot so far was won on March 27th 2010 by a man from Helsingborg who claimed a huge Sweden Lotto top prize of SEK 214 595 901 having played with the Joker option.

The 3rd biggest win so far on the Sweden Lotto was achieved by a player from Partille, Västra Götaland on May 2nd 2018 when they scooped the fantastic top lotto prize of SEK 208,358,982.
The 4th largest Drömvinsten Lotto prize was won by a resident of Stockholm who claimed SEK 187,776,430 on August 16th 2014.
July 4th 2015 saw the 5th highest Swedish Lotto Drömvinsten prize won so far when a Stockholm player won SEK 159,838,071.
Another resident of Stockholm claimed the 6th largest Lotto Drömvinsten win with SEK 151,999,213 on October 9th 2013.
Svenskaspel

–

Where the Money Goes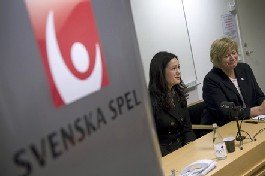 All proceeds raised from Svenskaspel & the Sweden Lotto go to the state Treasury and to various good causes that benefit the population of Sweden, whether you buy a lottery ticket online through an agency such as Lottoland, TheLotter, MultiLotto or buy your lottery tickets from a Svenskaspel retailer within Sweden.
Apart from the Treasury itself, major beneficiaries of lottery profits in recent years have been the Swedish Sports Confederation and the Swedish National Board for Youth Affairs to name but two.
With the area of sport being close to the heart of the Svenskaspel vision, money here is used to contribute towards the funding of sports related activities for young people & Swedish children.
Svenska Spel is, in fact, the biggest sponsor of sporting related activities throughout Sweden and is very proud to be making a continued and valuable contribution in the arena of sports.
Further information about exactly where profits from Sweden Lotto games go can be found at the official website svenskaspel se.
Click Here to PLAY the Sweden Lotto NOW