| | | | | | | | | |
| --- | --- | --- | --- | --- | --- | --- | --- | --- |
| <! --- = = = GLR BUTTON ON FB & TWITTER LOGOS ONLY = = = ---> | <! --- = = = END GLR BUTTON ON FB & TWITTER = = = ---> | <! --- = = = END EUROMILLIONS BUTTON = = = ---> | <! --- = = = END EUROJACKPOT BUTTON = = = ---> | <! --- = = = END MEGA MILLIONS FLAG = = = ---> | <! --- = = = END POWERBALL FLAG = = = ---> | <! --- = = = END LOVE MY LOTTO FLAG = = = ---> | <! --- = = = END YOUPLAYWEPLAY FLAG = = = ---> | <! --- = = = END GLR BUTTON ON FB & TWITTER = = = ---> | |
Svenska Spel

–

Sweden Lotto

If you are at all familiar with the Sweden Lottery games that are available from Svenskaspel in Sweden you will know that there are various different Sweden Lotto games brought to you by svenskaspel.se and Lottery Sweden.
Some of these Sweden lottery games are played not only within Sweden but right throughout Scandinavia, Europe and around the rest of the world – especially the Viking Lotto, EuroJackpot and Sweden Lotto. Due to the presence of online lottery ticket agencies such as TheLotter anyone is now able to buy lottery tickets online for these games not just in Sweden but wherever they may live across the globe.
We have written in great detail about certain Sweden Lottery games provided by Svenska Spel for which you are able to play lottery online – just visit the Global Lottery Review page listing World Lotteries for a complete rundown of national lottery games and world lotteries with their individual review pages.
Here we are simply going to list each of the Sweden Lottery games that are available from Lottery Sweden and you can click straight through to read all about the game of your choice – there are 3 main games from Svenskaspel from which you can choose – the Sweden Lotto itself, the Vikinglotto and the EuroJackpot.
---
Sweden Lottery Games

–

SvenskaSpel

...



Viking Lotto – Sweden Lottery – Svenska Spel


The Viking Lotto was the first multi-national lottery in the world. It is operated by 8 separate national lottery companies throughout Scandinavia: Svenska Spel in Sweden, Veikkaus in Finland, Norsk Tipping in Norway, Danske Spil in Denmark, Iceland's Islensk Getspa, Eesti Loto in Estonia, Latvia's Loto Latvia / Latvijas Loto and Olifeja / Perlas.lt from Lithuania. The Viking Lotto is also known as the Víkingalottó, Onsdags Lotto, Vikinglotto, Viking Loto, Vikingu Loto and Norsk Viking Lotto. It is by far the most popular lottery game to be played throughout Scandinavia and the Baltics – and with the "Lucky Number" feature – jackpots have been known to reach as high as €25 Million (SEK 211 Million). Read a detailed review of the Viking Lotto and check the Viking Lotto results here...
EuroJackpot – Sweden Lottery – Svenska Spel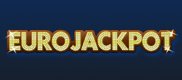 EuroJackpot is a Pan European Lottery launched on March 23rd 2012 and Sweden with Svenka Spel – is one of the 16 participating countries. This great, new European Lottery game is very exciting and a fantastic addition to the Sweden Lottery portfolio. Jackpots for the EuroJackpot start at a superb € 10 MILLION and can rise as high as € 90 MILLION! The Euro Jackpot is an interesting rival Euro Lottery to the huge EuroMillions game and is drawn every Friday night. You can read a detailed review on the EuroJackpot Lottery by clicking the link and Play Euro Jackpot or check the latest Euro Jackpot results any time by clicking the banners below…

Sweden Lotto – Lottery Sweden – Svenska Spel

The Sweden Lotto itself is the primary national lottery game that is organized by Lottery Sweden. It is the flagship lottery in the Swedish National Lottery range of games from Svenska Spel and is a typical jackpot lottery style game known as the Sweden Lottery 7/35 and is highly popular throughout Sweden and Scandinavia. The Sweden Lotto has produced a huge record jackpot of SEK 237.67 Million in 2013. Just click the link above to read about the Svenskaspel – Sweden Lotto – in more detail and to check the very latest Sweden Lotto Results...
TrissLott – Lottery Sweden – Svenska Spel

Another highly popular game in the Sweden Lottery range of games from Svenska Spel is the Trisslott – also known as Trisslotten or simply Triss. The Trisslott games are scratch cards – or Skraplott – where you can win amounts from SEK25 to SEK1 Million. The cost of playing the Trisslott is SEK25 and the chances of winning are just 1 in 5.
Other Sweden Lottery Games From Svenska Spel...
Other lottery games that come from Svenska Spel and the Sweden lottery are Europatipset, Måltipset, Stryktipset, Topptipset, Joker Lördag, Joker Onsdag, Keno, Lotto Lördag, Lotto Onsdag, Oddset Bomben, Oddset Live, Oddset Lången, Oddset Mixen, Oddset Matchen and Oddset Powerplay.
---
Just click on any of the above lottery links and they will take you directly to your chosen Lottery Sweden game. Each page contains a detailed review about that particular Sweden Lotto game from Svenskaspel.se and gives full Sweden Lottery information.
We will, in time, be reviewing even more Sweden Lottery games and will add them to this Sweden Lottery overview section as and when we review them.
For the time being, enjoy reading about the main Svenska Spel games – the Sweden Lotto, Euro Jackpot and Viking Lotto – and checking the Sweden Lotto Results, Viking Lotto Results and EuroJackpot Results. Of course, we wish you the very best of luck should you decide to participate in any of them.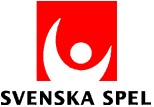 Return to Home Page from Svenskaspel

© Copyright 2009 - 2018 - Global-Lottery-Review.com All Rights Reserved
<! --- START WORLD LOTTO DROP DOWN BOX ---> <! --- END WORLD LOTTO DROP DOWN BOX --->
<! --- START WORLD LOTTERY RESULTS DROP DOWN BOX ---> <! --- END WORLD LOTTERY RESULTS DROP DOWN BOX --->
QUICK LINKS
<! --- === BUTTON 1 === ---> <! --- === BUTTON 2 === ---> <! --- === BUTTON 3 === ---> <! --- === BUTTON 4 === ---> <! --- === BUTTON 5 === ---> <! --- === BUTTON 6 === ---> <! --- === BUTTON 7 === ---> <! --- === BUTTON 8 === ---> <! --- === BUTTON 9 === ---> <! --- === BUTTON 10 === --->