Jackpot Value CAN$ 2,000,000
BC Lottery – BCLC - BC49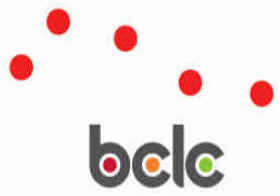 The BC Lotto – British Columbia Lottery Corporation – has been in the lottery business for a long time - starting up over 30 years ago.

The BCLC has been offering lottery games to the British Columbian public since 1985. Before this, BC Lotteries was a part of the Western Canada Lottery Foundation.

The British Columbia Lottery has grown during its lifetime, from a company that simply provided lottery products to a vast organization that now conducts and administers bingo, casino, internet gaming and lotteries in British Columbia.

BC Lottery offers various games to the public including PayDay, PayDay Extra, Keno, Pacific Hold 'Em Poker, SportsFunder 50/50, the Canada-wide lottery games of Lotto 649 and Lotto Super 7 – and also the BCLC flagship lotto game – BC49 that we will be taking a closer look at here.
Interprovincial Lottery Corporation - ILC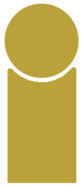 BC Lotteries are members of the Interprovincial Lottery Corporation (ILC) in Canada. The ILC is an organization the runs lottery games across Canada.
The Interprovincial Lottery Corporation is based in Toronto, Ontario and is made up of 5 lottery commissions from the various provinces and these 5 Canadian lottery companies jointly own the ILC.
The other Canadian lotteries that make up the ILC along with the BC Lottery are the Atlantic Lottery Corporation, the Ontario Lottery and Gambling Corporation, Loto-Quebec and the Western Canada Lottery Corporation.
The ILC was created in 1976 by the provincial Canadian lotto companies to oversee and operate country-wide lottery games right across Canada and today it operates 3 massive Canadian Lotteries – Lotto 649, Lotto Super 7 and Millionaire Life.
The BCLC is responsible for marketing the national ILC games of Lotto 649 & Lotto Super 7 within the province of British Columbia.
BC49 - Overview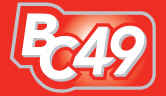 BC49 is the traditional draw-style, pick six lotto game of the British Columbia Lottery Corporation. It is the BCLC flagship game and is the BC-only lottery that gives you the chance to win $2 million for just a dollar.
The BC Lottery BC49 uses a matrix of 6/49 and British Columbia Lotteries make the draw twice per week on Wednesdays and Saturdays at 7.30pm pacific time.
Unlike some Canadian lotteries and many of the USA Lottery games, the BC49 doesn't roll over if the jackpot is not won. The top prize remains at $2 million.
This is because, naturally, the BC Lotteries game has a smaller number of players than the country-wide games of Lotto 649 and Lotto Super 7, so to ensure a $2 million jackpot for every draw for a BC-only game means that the BCLC needs to cap the Jackpot at $2 million.
We are happy to have reviewed the BC49 from BC Lottery and would recommend giving it a go to try out your luck – first of all, though, take a look at how it works below…
How It Works…
The BC Lotteries – BC49 – uses what's known as a 6/49 matrix - which means that when playing the BC49, you need to select 6 numbers from a pool of numbers from 1 to 49 – if you match all 6 numbers drawn then you will be a jackpot winner.
As well as the 6 main numbers, a 7th number is drawn. This is the bonus number and is drawn after the 6 main numbers.
In addition to the jackpot itself, there are 5 other ways in which you can win on the BC lotto 649 - with prizes to be won if you match either 5 main numbers plus the bonus number, 5 main numbers, 4 main numbers, 3 main numbers or even just 2 main numbers plus the bonus number.
A "Quick Pick" facility is available when playing the BC49 - very much the same as the "Lucky Dip" option that is used in the UK National Lottery or Europe's Euro-Millions or many other Canadian Lottery & USA lottery games – which means that you can ask the lottery retailer or computer to randomly select all your BC Lottery numbers for you.
So, playing the BC49 is simple…just select your own 6 numbers or request them to be randomly generated for you by using the "Quick Pick" option.
The cost of playing the BC49 is just $1 CAD per 6 number selection.
Random Number Generator
Along with many other Canada lottery & USA Lottery games, the BCLC make their draws for the BC49 using an automated drawing machine (ADM), also known as a Random Number Generator (RNG). The BC 649 lotto numbers are drawn using this method as opposed to the traditional way of using numbered balls drawn from a drum.
Who Can Play?
As with most Canada lotto & USA Lotto games, previously only citizens living in the province of British Columbia were allowed to play in any of the British Columbia Lottery Corporation games including the BC49. You used to have to purchase your BC lottery tickets from an authorized retailer based in British Columbia itself.
Nowadays, though, with a good number of online lottery ticket sales retailers available, such as TheLotter, who are both authorized and genuine - you are able to select your BC Lottery numbers online and purchase your tickets without worrying about where in the world you may live.
This is great news of course if you live outside of British Columbia and Canada and want to play the BC49 and ensure your entry into the next draw or just want to have the convenience and ease of being able to buy lottery tickets online.
Once you have entered into the BC Lotto draw, you can then easily check your chosen BC Lottery results online to see how you have done and to find out if you have become one of the lucky BC49 winners.
Unlike nearly all of the other USA & Canada lotteries, in British Columbia you will need to be 19 years of age to be eligible to purchase a ticket for any of the BC Lottery Corp. games including the BC649.
Click Here To Play The BC Lottery – BC49 lotto Now

Information & Background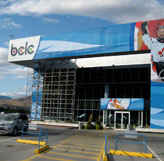 The BC49 lotto game from BC Lotteries is drawn at the same time as the country-wide Lotto 649 – at 6.30pm Pacific Time on Wednesdays and Saturdays.
You can check the BC lotto 649 results from any BCLC retailer, in numerous daily and weekly newspapers plus on radio and television stations including BCTV Global and BC CTV late news programs.
What Are The Odds?
The odds of winning on the BC49 lottery are very favorable when compared to many of the US & Canadian lotteries, especially the country-wide offerings of Lotto 649 & Lotto Super 7.
The chances of winning an BC49 jackpot are 1 in 13.98 million – for these odds you could be one of the BC Lottery jackpot winners.
For one of the prizes on the second level, the odds come in at 1 in 2.33 million.
The likelihood of winning a third tier prize comes in at 1 in 55.49 thousand and for a prize on the fourth tier the odds are reduce right down to just 1 in 1,033.
The odds for a fifth tier prize are 1 in just 57, with the 6th tier level being 1 in 81 as it includes matching the bonus number.
The overall odds of you winning any prize in a BC49 draw are a very reasonable 1 in just 32.
These are great overall odds for a provincial jackpot game that produces thousands of cash winners every week.
BC Lottery – Record Jackpots
The BC 49 jackpot stays at a constant level of CAN$ 2 Million for each draw.
The biggest jackpot ever to have been won in the history of the British Columbia Lottery to date has been CAN$ 50 Million which was won on the Lotto Max by a ticket purchased in Langley for the draw on March 14th 2014.
How Are Jackpots Paid?
BCLC pay out Jackpots for the BC49 lottery game in cash to the lucky winners.
This differs slightly from many USA lotteries where winners can chose either a cash lump sum or annuity option.
If your BC Lottery win is up to $200 you will be able to claim your prize from any of the BC Lotto retailers across the province and in some cases up to $999.
If your win is up to $9,999 then you can make your claim at any of the 5 BCLC regional payout centers or by mail.
If you've won any amount of $10,000 or more up to a jackpot, you will need to make your claim at the BC Lottery Headquarters in Kamloops or the Richmond offices.
If you win any prize on the BC Lottery – BC49 - you will have up to 1 year from the date of the draw to claim your prize before your winning ticket becomes invalid.
Of course, If you play lottery online, whatever the size of your win, your lottery ticket sales agency, such as TheLotter will take care of all these details for you, so you needn't be concerned.
How The Province Benefits…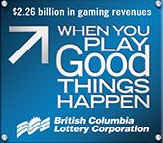 Every time you play any of the BCLC games, you are helping to provide funds for many worthwhile causes that benefit the people living in British Columbia.
Better education, social programs, health care and municipal projects are just some of the areas that receive funding from revenue that the British Columbia Lottery Corporation generates.
There are many other charitable and community organizations in the province that look forward to receiving a share of BC lottery proceeds for help with their running.
Some such bodies include search and rescue groups, music societies, volunteer fire departments, sports clubs, senior's groups and groups that support people with chronic diseases.