Brazil Lottery

–

DuplaSena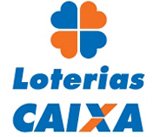 Government authorized Brazilian Lottery games can trace their origins as far back as 1784 when the very first draw was held.

Nowadays – modern Brazil Lottery games have been in existence since July 14th 1961 and have been operated and conducted since its inception by the Caixa Economica Federal Bank with the first Caixa Loteria draw taking place on September 15th 1962.

Modernisation of Loteria Brasil resulted in the creation by Caixa during the 1990s of 2 of the most popular games which are still
widely played today – Mega Sena which is the biggest Brazil Lottery of all plus Quina which is now drawn 6 times each week.

Since their beginning – Caixa Loterias were designed with the aim of producing valuable funding for deserved beneficiaries including the areas of health and education throughout Brazil – this still applies today.     

The games offered by Caixa Economica in the Loteria Brasil portfolio are wide and varied and include as already mentioned – the Mega Sena and Quina – plus the Mega Sena da Virada, Loteria Federal, Timemania, Loteria Instantanea, Lotofacil, Lotogol, Loteca and Dupla Sena which we shall be concentrating on in this section...

Loteria Brasil Dupla Sena

–

Overview


The DuplaSena was first introduced into the Loteria Brasil portfolio by Caixa Economica on November 6th 2001 to compliment its already highly popular range of games which already included the flagship game of Mega Sena. 

The DuplaSena is a standard jackpot lotto type of game but with a twist – 2 winning sets of numbers are created each time the game is drawn giving you 2 separate opportunities of winning.
Caixa make the draw for the DuplaSena twice every week on both a Tuesday and Friday at 8.00pm Brasilia time from either their Lucky Truck, TV Studio or from the Caixa Economica Headquarters in Brasilia.  

Much better odds of winning the lottery than in most world lottery games are available with Dupla-Sena due to the fact that there are only 3 prize levels to play for. As we have seen, though, that is 3 prize levels twice due to the double draw format of the draw.

We have thoroughly enjoyed studying the DuplaSena from Loteria Brasil and would recommend taking a much closer look at just how it works by reading further on...

Loteria Brasil

Dupla Sena –

How it Works


Dupla Sena literally translates into English as 'Double' Sena and as its name implies – this means that there are 2 sets of winning numbers produced for every draw that takes place. Therefore you have 2 chances of winning twice every week.

 The Dupla-Sena uses a single matrix of 6/50 and for each draw – firstly one set of 6 numbers are drawn out of a range of numbers from 1 to 50 followed by a 2nd set of 6 numbers also out of a number range from 1 to 50.    

So – when you play the DuplaSena – you will need to select your 1st set of 6 numbers from the number range 1 to 50 and then your 2nd set of numbers also from the 1 to 50 range of numbers.

This, of course, gives you 2 separate winning opportunities to be successful with the DuplaSena every time you play. 

The DuplaSena jackpot starts off at aprrox. R$ 250,000 and will rollover – increasing in size each time it is not won – until a top prize winner is found. There is no limit to how high the jackpot can rollover to which can make for some very sizeable wins.

To win the DuplaSena jackpot you will need to match all 6 of the winning lotto numbers drawn and this can be achieved on either of your 2 game plays per entry and with either of the 2 sets of numbers drawn. 

A Surpresinha option is available when you play – the same as the Quick Pick used in USA Lottery games or the Lucky Dip used in European Lottery games. This will mean that the retailer or computer will use a random number generator to pick lottery numbers for you automatically saving you the job of having to choose them for yourself.    

The cost for you to play this popular game from Loteria Brasil is just R$ 1 for a standard double entry of 6 numbers.

Loteria Brasil Dupla Sena

–

Who Can Play?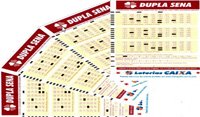 In past years would have had to be a Brazilian citizen living in Brazil to be able to play in any games offered by Loteria Brasil – including the DuplaSena, Mega Sena and Quina.

Nowadays this is no obstacle to you playing Brazil Lottery games as there are certain accredited and lawful online lottery ticket sales companies like TheLotter from which you can get your tickets from almost any location around the world.

If you do not live in Brazil this is great to know as you can play DuplaSena from the comfort of your own home without any effort or fuss and buy lottery tickets online.

Brazilian Lottery rules require that you must be at least 18 years of age to be able to participate in any of the games offered by Loteria Brasil and Caixa Economica including the DuplaSena.

Click Here to PLAY Dupla Sena NOW

Resultado da Dupla Sena

–

Dupla Sena Results

Caixa Economica make the draw for the DuplaSena every Tuesday and Friday at 8.00pm and the latest DuplaSena Results – Resultado da Dupla Sena – can be found in various different ways to check and see if you are holding a winning ticket.
The latest Resultado Dupla Sena will be displayed on www.caxia.gov.br – the Loteria Brasil offical website – as well as at all Caixa Loterias retailers and will be published in newspapers and broadcast on radio stations across Brazil.
                        
Network TV will also broadcast the Resultado da Dupla Sena at 8.25pm on draw nights and you can revisit Global Lottery Review whenever you like to check the latest DuplaSena Results as well as the Resultado Mega Sena and Resultado Quina.

Loteria Brasil Dupla Sena

–

Odds of Winning

Even though there are only 3 prize divisions in the DuplaSena lottery – with 2 sets of numbers being drawn every time the game is played – you actually have 6 chances of winning with every single entry and not just 3.

The chances of you becoming the winner of a DuplaSena jackpot are 1 in 15,890,700 for correctly selecting all 6 of the winning lottery numbers drawn.

To win one of the prizes on the 2nd level by matching 5 of the winning numbers you have much better odds of 1 in 60,192 and for a prize on level 3 the odds of you winning are 1 in 1,120 for picking just 4 of the winning numbers drawn.

Loteria Brasil Dupla Sena

–

Record Jackpots

The largest Dupla Sena jackpot won so far has been the massive R$ 18.31 MILLION which was won on September 11th 2015 and was shared between 2 lucky winners who each received the cool sum of R$ 9,159,959.18.

The 2nd biggest jackpot won on the Dupla Sena to date has been a huge R$ 11.62 MILLION won on August 20th 2010 by 1 lucky ticket holder. This was equivalent to US$ 5.37 MILLION.

Loteria Brasil Dupla Sena

–

How Prizes are Paid

Should you have won a Dupla-Sena jackpot prize – you will be paid your winnings in the form of a one-off cash payment.

For all Loteria Brasil prizes – your ticket will become invalid if you do not make your winning claim within 90 days of the date of the draw. In this case – the money that you would have won will go towards the funds that will be distributed by the government to areas of the educational system.

You will be able to claim any Dupla-Sena prize that you have won of up to R$ 1,787.77 either at one of the Brazilian Lottery retailers or at a Caixa Economica Federal Bank agency.
             
For any prize that you have won which is more than R$ 1,787.77 – you will need to make your claim at one of the Caixa Econômica Bank agencies.
Prizes that you have won of more than R$ 10,000.00 will be paid to you after 2 days of having handed in your winning slip at one of the Caixa Federal agencies.

You will not need to be concerned with any of these matters if you play lottery with an authorized and genuine online lottery ticket sales company such as TheLotter – as part of their role is to ensure that you are paid your winnings promptly and without any inconvenience.

Dupla Sena

–

Where the Money Goes

 Almost half of all the spend on Brazil Lottery tickets is returned directly to the prize pool for each of the games.

In fact, Caixa Economica reinvest 46% of this money back into the prize funds and – after running costs – the 54% outstanding goes towards important areas such as education, health, culture, sport and security.
Click Here to PLAY Dupla Sena NOW