| | | | | | | | | |
| --- | --- | --- | --- | --- | --- | --- | --- | --- |
| <! --- = = = GLR BUTTON ON FB & TWITTER LOGOS ONLY = = = ---> | <! --- = = = END GLR BUTTON ON FB & TWITTER = = = ---> | <! --- = = = END EUROMILLIONS BUTTON = = = ---> | <! --- = = = END EUROJACKPOT BUTTON = = = ---> | <! --- = = = END MEGA MILLIONS FLAG = = = ---> | <! --- = = = END POWERBALL FLAG = = = ---> | <! --- = = = END LOVE MY LOTTO FLAG = = = ---> | <! --- = = = END YOUPLAYWEPLAY FLAG = = = ---> | <! --- = = = END GLR BUTTON ON FB & TWITTER = = = ---> | |

Veikkaus Lotto Jackpot € 10,000,000
Veikkaus Lotto

–

Finland Lotto

–

Veikkaus OY

The Slot Machine Association of Finland – known as RAY– was first formed in April 1938 with profits being raised towards Finnish public health.

Another company was formed in July 1940 when Oy Tippaustoimisto AB – or Tipp Lotto – was first established. The first game was called "Constant" and was introduced by the Finland Lottery in September 1940.
These earliest games offered by Oy Tippaustoimisto AB mainly involved bets on sporting events including football and baseball. 
During the 1950s Oy Tippaustoimisto AB changed its name to
Oy Veikkaustoimisto AB and the very first proper Finnish Lotto game was launched on January 3rd 1971 – the Veikkaus Lotto.
The Finland Lottery company's name was changed again in 1975 when the government took over sole ownership of the operation with Oy Veikkaustoimisto AB now becoming Oy Veikkaus AB.
A 3rd Finland gaming company was created in 2001 called Fintoto to oversee the organising of horse race betting & TOTO games.
In 2004 Oy Veikkaus AB experienced another change of name, this time to Veikkaus Oy and in January 2017, all 3 of the main gaming comanies in Finland – RAY, Fintoto and Veikkaus oy were amalgamated and renamed as Veikkaus which we have today.

All Veikkaus games are sanctioned and licensed by the Finnish State Government – 100% owners of the company since 1975.
Veikkaus really is a traditional part of society in Finland and has been for many years now with 25% of citizens regularly playing the Veikkaus Lotto & even up to 40% when there is a big jackpot.
More than € 1.1 MILLION is produced every day by Veikkaus fi going, via the State, to many good causes throughout the country.
There are many games offered by Veikkaus including Finnish Lotto games such as Keno, the multi-national lottery games of EuroJackpot & Viking Lotto plus Birthday (Synttärit), Shooting Star (Tähdenlento) & All or Nothing (Kaikki tai ei mitään), Joker (Jokeri), Holiday Luck (Lomatonni), Onnenpaketti, Porukkapelit, in addition to various games of Sports Betting, Toto, Casino & Bingo.
The other primary Finnish Lotto game available is the principal jackpot lotto in Finland – the Veikkaus Lotto or Lotto Veikkaus – which we are now about to discover in much greater detail...

Veikkaus Lotto Finland

–

Overview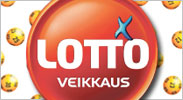 The Finland Lottery – Veikkaus Lotto – was introduced in late December 1970 by Oy Veikkaustoimisto AB with the very first draw taking place on January 3rd 1971. The Lotto FI soon proved to be the most popular game in the history of the Finland Lotto and Finland's gaming & the activities of Veikkaus were thus revolutionized.
The Veikkaus – Finland Lottery 7/40 – is a traditional jackpot, draw-style, lotto game and is the flagship in-house game to be offered by Veikkaus OY, the Finland National Lottery company.
Jackpots for the Finland Lotto start off at € 1.2 MILLION and each time that the Finland Lottery jackpot is not won, it will rollover and the extra amount will be added onto the jackpot for the next draw, meaning that there will be an even bigger jackpot figure to be won.
These jackpot rollovers have produced Veikkaus Lotto top prizes of up to € 15.6 MILLION, an incredible amount to be playing for.
Draws for the Finland Lotto occur on a Saturday at 10.00pm Finnish time and take place at the MTV studios in Pasilassa. The Veikkaus Lotto results – Veikkaus Tulokset – will be broadcast on the television channel MTV3. The cut-off time for purchasing your Veikkaus Lotto tickets is usually 8.30pm on the day of the drawing.
We are very pleased to have reviewed the Finland Lotto 7/40 and would recommend taking a good look at how it works below…......
Veikkaus Lotto Finland

–

How It Works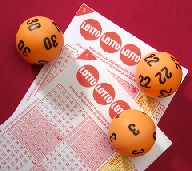 The Finland Veikkaus Lotto is a typical jackpot lotto style of game which uses a matrix of 7/40 meaning that when you play you will need to select 7 numbers out of a range of numbers from 1 to 40.
If you match all 7 of the main numbers drawn then you will be a winner of the Veikkaus Lotto jackpot first prize.
As well as the 7 main numbers, 2 extra numbers are drawn – the Lisänumero (Additional number) & the Plusnumero (Plus number).
The Lisänumero (Additional number) is drawn from the main number range & is used to determine the prizes in the 2nd & 6th prize levels, the Plusnumero (Plus number), is drawn from 1 to 30 to determine the amount that your winnings can be multiplied by.
Lotto PLUS is another option you can add when playing the Lotto Veikkaus which will multiply all your winnings except the jackpot. The Plus number as mentioned above will be the multiplier used.

You can also play the Joker in conjunction with the Finnish Lotto. With Joker (Jokeri) you will need to select 7 numbers from 0 to 9. 7 winning Joker digits are drawn to determine the Joker number.

In addition to the Finland Lotto jackpot, there are 5 further ways in which you can win with the Finland Lottery, which means there are a great number of prizes to be won every week for all players.
A "Quick Game" facility is also available when you are playing with the Finland Lottery very much the same as the "Lucky Dip" facility that is used with the UK National Lottery or in Europe's EuroMillions or the "Quick Pick" on nearly all USA Lottery games. This means that you can reuest your lottery retailer or computer to randomly pick your Finland Lotto numbers for you.
So, playing the Finland Lotto is simple…..just select your own numbers or request them to be automatically generated for you by choosing the "Quick Game" option, making for a quick & easy play.
The price per entry into the Lotto Veikkaus is a low € 1.00 per line meaning that many players decide to play with more than one line.
To add the Lotto PLUS option costs an extra € 0.50 per play and to play with the Jokeri (Joker) will cost you a further € 2.00 per entry.  
Veikkaus Lotto Finland

–

Who Can Play?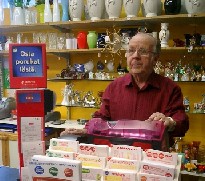 As with the majority of lotto games around the world, previously only citizens living in Finland were allowed to play in any of the Finland Lottery games including the Veikkaus Lotto. You would have had to to purchase your Finland Lotto tickets in Finland from an authorized retailer or vendor.
These days, though, this is not a problem as there are various online lottery ticket sales organisations such as MultiLotto or TheLotter who are both authorized & genuine – you are able to select your Veikkaus Lotto numbers online and purchase your tickets today, no matter where in the world you may be living.
This is great news of course if you live outside of Finland and want to be able to play the Finland Lotto and ensure your entry into the next draw or just want to have the convenience and ease of being able to buy lottery tickets online from your own home.

Once you have entered into the Lotto Finland draw, you can then easily check the lottery results online to see how you have done and to find out if you have become one of the lucky Lotto winners.
In Finland you will need to be a minimum of 18 years of age to be able to play in any Veikkaus games including the Veikkaus Lotto.

Click here to PLAY the Finland Lottery NOW

Veikkaus Lotto Finland

–

Further Information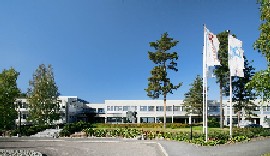 The Finland Lotto originally started out in 1971 using a configuration of 6/40 with just 3 winning categories of prize.
The matrix changed in 1980 to 7/37 with 5 prize winning categories and was altered again in 1986 to 7/39 & was given 4 winning categories of prizes.
In 2011 this changed again to 7/39 with 11 wining categories until November 27th 2016 when the Veikkaus Lotto was revamped and the matrix changed again, this time to 7/40 with the winning prize levels being reduced down to 6 but with much better winning odds.
In January 2018 the Doubling feature that was previously used, was discontinued to make way for the current Lotto PLUS feature.

The price of playing in the Finland Veikkaus Lotto is kept low on purpose to encourage a higher number of players to participate. This seems to work very well as there are an average of over 11 million lottery entries into the Veikkaus Lotto game every week.
In fact, up to 40% of the Finnish population are reported to play the Finland Lotto and Veikkaus pays 50% of all the money spent on its games straight back to the players in the form of prizes.
Veikkausfi is also a proud member of the pan-Scandinavian lottery alliance that launched Viking Lotto in 1993 along with the national lottery organisations from 5 other countries right across Scandinavia – Norway, Denmark, Sweden, Iceland and Estonia.
Veikkaus became a member of another pan-european lottery in February 2013 when it joined the EuroJackpot group of countries. This now numbers 18 countries across Scandinavia & the Baltics.
You can check the Finland Lottery Results – Veikkaus Tulokset – in numerous ways to see if you have won. We will publish all the Veikkaus Lotto results here every week and you can also visit the official website veikkaus fi. Lotto Results – Lotto Tulokset – are shown on Finnish MTV3 on Saturday at 10.10pm after the news.
Veikkaus Lotto Finland

–

Odds of Winning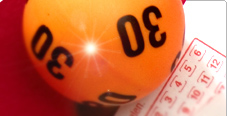 The odds of winning on the Finland Lottery are very competitive when compared to many world lotteries which is due primarily to the lower than average guess range and with 6 different ways in which you can win it actually boasts some of the best world jackpot lottery odds.
The chances of winning an Veikkaus Lotto jackpot by correctly matching the 7 main numbers are 1 in 18,643,560 – for these odds you could be one of the Finland Lottery jackpot winners.
For a 2nd level prize, the odds come down to 1 in 2,663,365 for matching 6 of the main lotto numbers plus the additional number.
The likelihood of you winning a prize on the 3rd level comes in at 1 in 83,230 for matching 6 of the main winning numbers drawn.
For a prize on the 4th level of the Veikkaus Lotto – your odds are much better at just 1 in 1,681 for matching 5 of the main numbers.
For a 5th and level prize on the Lotto Veikkaus – the odds of you winning are just 1 in 97 for matching only 4 of the main numbers.
A 6th tier prize provides you with odds of 1 in 107 for matching only 3 of the main winning numbers plus the additional number.
The overall odds of winning any Lotto FI prize are 1 in 49.6.

Veikkaus Lotto Finland

–

Biggest Jackpots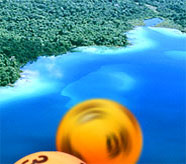 The biggest Veikkaus Lotto jackpot to have been won in the history of Veikkaus OY so far has been € 15.7 MILLION that was won on April 10th 2021.
The 2nd biggest Veikkaus Lotto jackpot won to date has been the € 15.6 MILLION that was claimed on February 1st 2020 by a lucky player who had purchased a ticket in Uusikaupunki, in south west Finland.
The 3rd biggest jackpot to have been won on the Veikkaus Lotto so far has been € 15.5 MILLION which was won by a man from the Uusima region of southern Finland on February 9th 2019. The lucky winner had his numbers randomly picked as he bought his lottery ticket on the spur of the moment.
The Lotto Veikkaus 4th biggest win to date was won by a player from Ruokolahti in south eastern Finland on June 2nd 2018 when they scooped a € 14.5 MILLION – the biggest jackpot at the time.
The 5th highest jackpot won on the Lotto Veikkaus to date has been a cool € 14.2 MILLION that was won on June 17th 2017.
The 6th biggest Veikkaus Lotto jackpot to have been won to date was a € 14.1 MILLION top prize that won on February 13th 2016.

Veikkaus Lotto Finland

–

How Prizes are Paid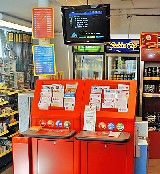 If you are the lucky winner of a Finland Lotto jackpot, you will be paid your winnings in the form of a cash lump sum. All Lotto Finland prizes are paid out to the winners in cash.
If you have won any prize on the Finland Lottery, you will need to make your winning claim within 365 days of the draw taking place before your claim will become invalid.
If your Finland Lotto win is € 1,000 or more, you will need to verify who you are with some form of ID to be able to claim your prize.
If you are the lucky winner of any prize of  € 20,000 or more, your Finland Lottery prize will be paid to you within 3 weeks of the draw.
If you play lottery online however, whatever your win, this will not be of any concern for you, as your accredited lottery ticket sales agency will take care of all this for you, whether this is TheLotter, MultiLotto or whichever company you choose to play with.
Veikkaus Lotto FI

–

Where the Money Goes

Proceeds that are raised from all Finland Lottery games go towards benefitting the lives of Finns in many different ways.
Originally, Finland Lotto profits were used to assist only sports related activities but from 1956, beneficiaries were widened greatly and now also include the areas of science, arts and youth work.
For example, back in 2008, the area of science alone received a massive € 77.1 MILLION in the form of Finland Lottery proceeds.
Today, the areas that benefit from Veikkaus OY include cinema, museums, theaters, orchestras, local cultural activities & events, the construction & renovation of sports facilities, domestic & international youth projects plus youth research and training.
Click Here to PLAY Veikkaus Lotto NOW


Click Here to Check the LATEST Finland Lottery RESULTS
Click Here to Read More about Finland Lottery Games
Click Here to Read about the Viking Lotto
Click Here to PLAY the Viking Lotto NOW


Click Here to Check the LATEST Viking Lotto RESULTS
Click Here to Read about the EuroJackpot
Click Here to PLAY the EuroJackpot NOW
Click Here to Check the LATEST EuroJackpot RESULTS


© Copyright 2009 - 2020 - Global-Lottery-Review.com All Rights Reserved
<! --- START WORLD LOTTO DROP DOWN BOX ---> <! --- END WORLD LOTTO DROP DOWN BOX --->
<! --- START WORLD LOTTERY RESULTS DROP DOWN BOX ---> <! --- END WORLD LOTTERY RESULTS DROP DOWN BOX --->
QUICK LINKS
<! --- === BUTTON 1 === ---> <! --- === BUTTON 2 === ---> <! --- === BUTTON 3 === ---> <! --- === BUTTON 4 === ---> <! --- === BUTTON 5 === ---> <! --- === BUTTON 6 === ---> <! --- === BUTTON 7 === ---> <! --- === BUTTON 8 === ---> <! --- === BUTTON 9 === ---> <! --- === BUTTON 10 === --->