Current Jackpot € 1,400,000
Spanish Lottery – BonoLoto
The Spanish Lottery is one of the oldest lottery companies on the planet and offers players numerous games to play that are some of the most popular in the world – including the Bono Loto.

Spanish National Lottery games are organized by Loterias del Estado (ONLAE) – or Loterias y Apuestas del Estado to give it the full title – and is, of course, run by the Government of Spain.

The Loteria Nacional – Spanish Lottery – has been around in some form since way back in 1763 meaning that today Spanish Lotto games in general are incredibly popular and a massive percentage of the Spanish population play lottery games in some form or other.

One of the noteworthy philosophies of the Spanish National Lottery has always been to spread the wealth amongst as many people as possible and to this end – around 70% of monies generated through its lottery ticket sales – goes straight back to Spanish Lotto players in the form of prizes.

The Loteria Nacional – Spanish National Lottery – offers various games for you to play including the Sunday 5/54+1 draw El Gordo de la Primitiva which is very popular, La Primitiva (Loteria Primitiva) 6/49 game on Thursdays and Saturdays, the National Lottery draw itself Loteria Nacional, the massive Christmas Lottery – El Gordo (Loteria de Navidad) and the game which we shall be looking at in greater detail here – the Bono Loto – a 6/49 game that is played
4 times a week…
BonoLoto Overview…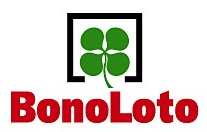 The Bono Loto is one of the numerous games in the Spanish Lottery portfolio of lottery games – and is highly popular throughout Spain, the rest of Europe and even further afield.
The Bono Loto was first drawn back on February 28th 1988 and has been a mainstay of the Spanish Lottery portfolio ever since and is played four times every week.
When it was first introduced – the Spain BonoLoto was drawn on Mondays, Tuesdays, Wednsdays and Sundays. Today Loterias y Apusetas del Estado / ONLAE draw the Bono Loto on Mondays, Tuesdays, Wednesdays and Fridays.
The BonoLoto jackpot generally starts off at €400,000 and will rollover each time it is not won meaning that it will steadily rise up to 4 times every week until there is a jackpot winner.
The lotto draw for the Bono Loto takes place on these four days at 9pm CET (Central European Time).
BonoLoto – How It Works…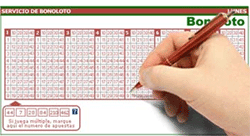 The BonoLoto – from the Spanish National Lottery – uses a single matrix of 6/49 the same as the Loteria Primitiva and many other lottery games around the world.
This means that when you Play BonoLoto you will need to choose 6 lottery numbers out of a range of numbers from 1 to 49.
When the Spanish Lotto make the lottery draw for the Bono Loto they use a single drum to select the 6 winning lottery numbers – after which they draw a seventh number – the bonus number which is there to determine winners on the second prize category.
If you successfully match all 6 winning lottery numbers you will be the lucky winner of a Bono Loto Jackpot prize.
In addition to the Bono Loto jackpot, there are 4 other ways in which you can win on this Spanish Lottery game, meaning that there are a huge number of prizes to be won four times each week.
You can also win Bono Loto prizes by matching 5 of the main lotto numbers plus the bonus ball, 5 of the main numbers, 4 main numbers and even just 3 of the main Bono Loto numbers.
A Quick Pick / Lucky Dip option is available when you play Bono Loto – similar to other Spanish Lotto games and most other lottery games around the world such as the EuroMillions, UK Lotto and all USA Lottery games. This will allow you to ask the computer to pick you lottery numbers for you automatically using its random number generator.
So, playing the Bono Loto from the the Spanish Lottery is very easy – just select you own 6 numbers or let the computer or lottery terminal do it for you using the Quick Pick / Lucky Dip facility.
BonoLoto – Who Can Play?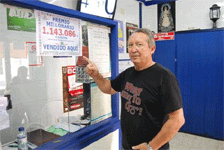 In the past only residents of Spain itself were allowed to play in any of the popular Loterias y Apuestas del Estado – Spanish Lottery – games including the Spain Bono Loto. You used to have to purchase your Spanish lotto tickets from an authorised lottery agent based in Spain.
Today though, this is not a problem as there are numerous online lottery ticket sales agencies such as TheLotter who are both genuine and fully authorized – you are able to select your Bono Loto numbers online and purchase your tickets from anywhere in the world.
This is good news of course if you are living outside of Spain yet still want to Play Bono Loto and ensure your entry into the next draw or simply want to have the convenience of being able to buy lottery tickets online.
Once you have entered into your Bono Loto lottery draw, you can then easily check the BonoLoto Results here to see how you have done and to find out if you have become one of the lucky lottery winners.
You will need to be 18 years of age to be eligible to purchase a ticket for any of the Spanish National Lottery games including the Spain BonoLoto.

BonoLoto – What Are the Odds?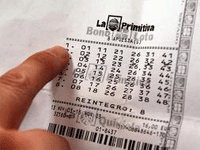 The odds of winning with the BonoLoto Spain are very good when compared to many lotteries around the world and with 5 different ways to win on this Spanish Lotto – this means that there are plenty of prizes to be won four times each week.
The chances of winning a Bono Loto jackpot by matching the 6 main lottery numbers drawn are
1 in 13.98 million – for these odds you could be one of the Bono Loto jackpot winners.
For one of the prizes on the second category – the odds come in at a much better 1 in 2.33 million for matching 5 of the main Bono Loto numbers plus the bonus ball.
Your chances of winning a third division prize come right down to 1 in 54,201 for matching 5 of the main lotto numbers.
For a fourth division prize the odds of winning are 1 in just 1,032 for matching 4 of the main numbers.
For a fifth division prize your odds of winning are 1 in 57 for matching just 3 of the main Bono Loto numbers.
BonoLoto Results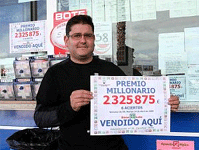 The Bono Loto is drawn by the Spanish National Lottery four times each week on Mondays, Tuesdays, Wednesdays and Fridays at 9.00pm CET.
You can find the BonoLoto Results in various ways to check your ticket and see if you have been lucky with the Bono Loto winning numbers drawn.
You can check the latest Bono Loto Results at any time by clicking the link here or by watching Spanish Television Antena 3.
The Spanish Lottery Results for the Bono Loto game will also be available on various radio stations before on draw nights as well as appearing in numerous local newspapers.
You can also easily find the latest Bono Loto Results at any time by coming back here to Global Lottery Review where you can also check up on any of the previous Bono Loto Results.
BonoLoto – Record Jackpots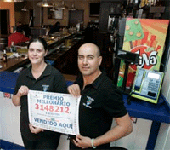 With the Bono Loto jackpot starting off at €400,000 the top prize regularly reaches into a figure of several million Euros.
The biggest Bono Loto jackpot win to date has been in excess of €7 Million which was won by a single ticket back in 1990.
As it is drawn 4 times every week it will surely only be a matter of time before the Bono Loto jackpot creates another record winner.
BonoLoto – How Are Prizes Paid?
If you win the lottery with Loterias Y Apuestas del Estado / Onlae – including the Bono Loto – you will be paid your lottery winnings as a tax free lump sum payment.
There are various criteria involved depending upon where you buy lottery tickets from – a Loterias y Apuestas del Estado lottery retail outlet on the streets in Spain or online from an authorized lottery ticket sales company such as TheLotter.com.
You needn't worry if you Play Lottery Online with one of the genuine and authorised online lottery ticket sale companies like TheLotter – as part of their role is to look after all these details for you – making sure that you receive your Spanish Lotto winnings directly and quickly.
BonoLoto – Where the Money Goes
Spanish Lottery proceeds – including those for the Bono Loto – are generally split between prize monies for the lottery games and good causes.
Around 70% – more than most other world lottery companies – is returned to players in the form of lottery prize money with the rest going towards the Spanish state helping with the likes of housing, health, education, community and cultural development as well as covering administrative expenses.


Click Here to PLAY BonoLoto NOW