Current Jackpot R$ 1,000,000
Lottery Colorado

–

ColoradoLottery

The CO Lottery began in 1983 after a bill was approved by the General Assembly in 1982 to introduce a state-run lottery game in Colorado.
The outcome of this go ahead from the General Assembly was the creation of the Colorado State Lottery – a sub-division of the Colorado Department of Revenue.
The whole purpose behind the creation of this lottery was not only to offer the citizens of Colorado the chance to win some sizeable amounts of money and give them the opportunity to dream and hopefully turn those dreams into reality but to really benefit the state and its people in many different ways by providing funding for many important and vital social aspects of life in Colorado.
The ColoradoLottery was actually formed on January 24th 1983 with its very first lottery draw taking place on Saturday April 23rd 1983. It is run and organized by the government of Colorado.
Since its beginnings, the Colorado lotto has given back more than US$ 3.4 BILLION in assistance towards outdoor life in the state.
Colorado is a part of the Multi-State Lottery Association (MUSL) and takes part in the huge Powerball lottery along with 45 other states & districts in the US plus Puerto Rico & the Virgin Islands.
There are numerous different lottery games available in Colorado Lottery's portfolio including the Powerball lottery that has already been mentioned, Mega Millions, Lucky For Life, Cash 5, Pick 3, various scratch card games and its primary state lottery which we are going to look at in more detail here – the Colorado Lotto +…
Colorado Lotto

–

Overview


Even though it started back in 1983, the Colorado Lottery did not introduce its main jackpot game, the Colorado Lotto until six years afterwards in 1989.
The Colorado Lotto is a traditional style lottery jackpot game and uses a lotto matrix of 6/40.
On September 25th 2019 the Colorado Lottery made various significant changes to the Colorado Lotto both to its matrix and playing structure when they introduced the Colorado Lotto +.

The jackpot figure for the Colorado Lotto starts out at a minimum of US$ 1 MILLION and each time the 6 winning numbers are not matched, the jackpot will rollover and increase in size with every draw until a winner is produced and the CO Lotto jackpot is won.
The amount of this jackpot increase is dependent on the amount of lottery ticket sales in between each of the Colorado Lotto draws.
Drawings for the Colorado Lotto take place twice each week on Wednesdays and Saturdays at 7.35pm local time. The draw is made at the Colorado Lottery Headquarters in Pueblo, Colorado.
We are happy to have taken a detailed look at the Colorado Lotto + and would recommend you reading on to find out how it works…
 Colorado Lotto +

–

How it Works


The Colorado Lottery – Colorado Lotto + game uses what's called a matrix of 6/40 which means that when playing the Colorado Lotto +, you will need to select 6 numbers out of a number range from 1 to 40 – if you match all 6 numbers drawn then you win the jackpot.
Your Colorado Lotto + ticket will also have a multiplier number printed on it which will be either 2x, 3x, 4x or 5x. Aside from the jackpot, any prize you win is multiplied by that number.  

Since the introduction of the 'Plus' feature on the Colorado Lotto, a 2nd Colorado Lotto + draw is made following the main draw. If you have chosen to play with the 'Plus' option, the same numbers that you have selected will be used to take part in this additional draw.
The jackpot you can win for the 'Plus' 2nd drawing is US$ 250,000.

There are other cash prizes to be won too, if you correctly match 5 of the 6 Colorado Lotto numbers drawn, 4 numbers, even only 3.
A "Quick Pick" facility is also available when you are playing the Colorado Lotto +, similar to the "Lucky Dip" option that is used in the UK National Lottery or Europe's EuroMillions or many other US Lotteries – which means that you can save time by asking the lottery retailer or computer to determine all your numbers for you.
So actually playing the CO Lotto is very simple – just select your own 6 numbers or request them to be randomly generated for you, then choose whether you want to include the Lotto PLUS option.
The cost of each entry into the Colorado Lotto + is US$ 2.00 and for just an extra US$ 1.00 you can play in the Lotto PLUS draw.
Colorado Lotto +

–

Random Number Generator

Unlike many USA lottery games that make their lotto draws the traditional way by using numbered balls, the Colorado Lottery numbers are drawn by a Random Number Generator (RNG).
Also known as an automated drawing machine, this means that the Colorado Lotto results are determined by a computer that is not connected in any way to any other network. 2 test drawings are conducted prior to every Colorado Lotto + draw with certified officials & independent witnesses present throughout the whole procedure to ensure that everything is completely fair & correct.
Colorado Lotto +

–

Who Can Play?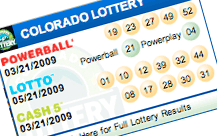 As with most US State Lottery games – previously only citizens living in the State of Colorado were permitted to take part in any of the Colorado Lottery games including the Colorado Lotto PLUS – in the past you used to have to purchase your lottery tickets from an authorized retailer based in Colorado.
Today though – with the convenient presence of authorized and genuine online lotto ticket sales companies such as TheLotter & SmartWinners – you are able to select your Colorado Lottery numbers online & purchase your Colorado Lotto tickets without having to be concerned about where in the world you are living.
This is good news of course if you live outside of Colorado & the U.S.A. and want to play the Colorado Lotto + & ensure your entry into the next draw or just want to have the convenience and ease of being able to buy lottery tickets online from your own home.
Once you have entered into the Colorado Lotto after the draw has taken place – you can easily check the Colorado Lottery results online to check how you have done & to find out whether you have become one of the many thousands of Colorado Lottery winners.
You must be  at least 18 years of age to be eligible to purchase a ticket for any of the ColoradoLottery games including the CO Lotto.
Some great news here for all USA Lottery players in Colorado...

The Multi State Lottery Association (MUSL) – who administer the POWERBALL – and the Mega Millions consortium – who administer the MEGA MILLIONS – have entered into an historic cross-sales agreement across the USA. All US Lotteries that previously sold POWERBALL tickets can now ALSO sell MEGA MILLIONS tickets.

This means that with effect from January 31st 2010 – in addition to the existing
POWERBALL – USA Lottery players in Colorado will now ALSO be able to buy lottery
tickets for the MEGA MILLIONS. You can still buy lottery tickets online, of course,
from anywhere around the world.
Click Here to Play COLORADO LOTTO Now


Click here to Play POWERBALL Now
Click here to Play MEGA MILLIONS Now
Colorado Lotto Results 
You can check the latest Colorado Lotto Results in a number of different ways to see if you have become one of the lucky winners.
The CO Lottery will publish the latest results after each drawing on the official website – coloradolottery – & also on their mobile app.
The Colorado Lottery results will also be televised by the majority of TV stations and are published in newspapers across the state.
You can also go to SmartWinners where you will find the most up to date Colorado Lotto results published after every single draw.
Another option is to have the winning Colorado Lottery numbers sent to you direct after the draw either by text message or email.

Colorado Lottery

–

Information & Background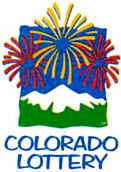 Having launched in 1983 the Colorado Lottery introduced its 1st lottery jackpot style of game – the Colorado Lotto – 6 years later in 1989. The game is still as popular amongst players today.
Colorado Lottery joined the Multi-State Lottery Association in August 2001 and began offering the Powerball lottery into its portfolio of games.
January 31st 2010 saw the Colorado State Lottery begin to sell tickets to its players for the USA Mega Millions multi state lottery.
The Colorado Lottery started offering another multi state lottery on July 17th 2016 when it became a member of Lucky for Life.

The Colorado Lottery revamped its flagship in-house game, the Colorado Lotto on September 25th 2019. This new CO Lottery was renamed the Colorado Lotto PLUS & the matrix used was changed from 6/42 to 6/40 plus a 2nd drawing was introduced.

 

Colorado Lotto +

–

Odds of Winning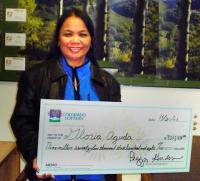 The odds of winning on the Colorado Lotto + are very competitive when you compare them to many of the US Lotto games, especially the Multi State Lotto games like Mega Millions or Powerball.
The odds of you winning a Colorado Lotto + jackpot are 1 in 3,838,380. For these odds you could become one of the Colorado Lotto jackpot winners by successfully matching all 6 of the winning lotto numbers drawn by the Colorado State Lottery.
For one of the prizes on the second level – your odds of winning come in at 1 in 18,816 for selecting 5 of the winning numbers.

The likelihood of you winning a third level prize are 1 in 456 for correctly choosing just 4 of the winning lottery numbers drawn.
For a fourth level prize the odds come right down to just 1 in 32 if you are successful in choosing only 3 of the winning numbers.
The overall odds of you winning any of the many prizes on the Colorado Lotto + look very competitive & exciting at just 1 in 30.
Colorado Lotto

–

Record Jackpots

The biggest jackpot prize ever produced by the Colorado Lotto was a mouth-watering US$ 27 MILLION which was won by Kim Walker – a player from Boulder, Colorado – on March 25th 1992. This jackpot win also made Kim the 100th Lotto millionaire.

The 2nd biggest Colorado jackpot won to date has been a huge US$ 25 MILLION that was won on Janusry 19th 2022 and was shared between 2 lucky winners who each got US$ 12.5 MILLION.

The 3rd biggest Colorado Lotto jackpot to have been won to date was the US$ 16 MILLION top prize won on September 11th 2002.
Colorado Lottery

–

How Prizes are Paid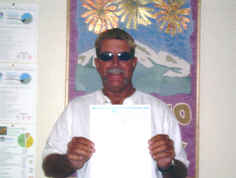 As a Colorado jackpot winner you are given a choice as to how you wish to receive your winnings. You can choose to have either a single cash lump sum paid or decide on an annuity prize spread over time.
You will need to make the choice as to whether you wish to receive the cash lump sum payment or the annuity installment payments option within 60 days of your CO Lottery ticket being validated.
If you choose to receive your jackpot win as an annuity it would be paid to you directly in annual installments over a 25 year period.
In terms of value – if you chose to take the cash lump sum option as a Colorado Lotto jackpot winner – you would receive roughly 50% of the jackpot figure as advertised by the Colorado Lottery.
Increasing Annuities…
The annuity option differs from many other USA lottery games in that the payments you would recieve are not equal each year but are graduated. These incremental annual payments increase by 3.7% every single year until you have been paid the full amount.
For all Colorado Lottery prizes – apart from scratchcards – you will need to claim your prize within 180 days of the draw taking place.
If your win is up to US$ 599 you may be able to claim your prize from one of the many Colorado Lottery retailers across the state.
Should you have won US$ 600 or more on the Colorado Lotto, you will need to claim your prize at one of the Colorado Lottery claim centers. You can also mail in a completed prize claim form.

Should you buy lottery tickets with one of the accredited lottery ticket sales agents like SmartWinners or TheLotter however – you will not have to be concerned with any of the above, as they will take care of all details for you when you play lottery online.
Colorado Lottery

–

Where the Money Goes

Whatever you may be doing in Colorado – as you go about your daily business – you will see plenty of evidence of just how the Colorado Lottery has provided monetary assistance to the state.
The whole state benefits in some way with funds being provided for health & safety within schools, plus community recreation facilities, for state parks and outdoor leisure areas and for the renovation and restoration of local facilities to name but a few.
Every time you may visit a park, walk a trail or paddle a kayak in Colorado, say a big "thanks" to the people of Colorado & beyond who play in the Colorado Lottery and help in generating funds to create and maintain these important aspects of life in Colorado.
Click Here to PLAY Colorado Lotto NOW