Classic Lotto 47

–

MichiganLottery


The origins of the Michigan State Lottery occurred on May 16th 1972 when citizens of the state voted in favour of the creation of its first in-state lottery.
The primary aim of the new Michigan Lottery from the outset was to provide funding from the revenue it would generate to assist state education programs.
The MI Lottery as it is affectionately known – is one of the most popular of the State Lottery companies with lottery tickets being sold through more than 10,000 licensed retailers across the state as well as being sold online today via online lottery retailers.
The MI State Lottery is also one of the states that was an original member of the Multi-State Mega Millions consortium.
The Michigan Lottery offers various games as part of its overall portfolio – both online lotteries and scratch-off games that include Fantasy 5, Keno, Club Keno, Daily 3, Daily 4, Lucky for Life, Mega Millions, Powerball and the state's premier lotto game – Classic Lotto 47 – the game that we will be taking a more detailed look at here…
Classic Lotto 47

–

Overview


The Classic Lotto 47 was introduced into Michigan State Lottery portfolio of games on May 15th 2005 replacing the Winfall offering and today it is the most frequently played in-state lotto game throughout the entire state of Michigan.
The Classic Lotto 47 game is a traditional style of lottery – a six number, draw type, jackpot game that uses a 6/47 configuration.
Classic lotto 47 is drawn every week on both Wednesday and Saturday evenings with the draws taking place at 7.29pm.
Jackpots for the Classic Lotto 47 start off at US$ 1 MILLION and increase for every draw where there are no top prize winners.
Classic Lotto 47

–

How it Works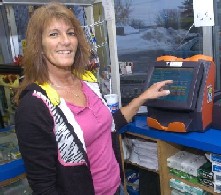 The MI Lottery Classic Lotto 47 uses what's known as a 6/47 matrix which means that when playing the Classic Lotto 47 – you will need to select 6 numbers out of a range of numbers from 1 to 47 – if you match all 6 of the winning numbers drawn you will be an MI Lotto jackpot winner.
There are other cash prizes to be won as well for matching either 5, 4, or 3 of the numbers drawn.
Each time the jackpot is not won it will rollover to the next draw. So the jackpot will begin at a value of US$ 1 MILLION and each time there is no jackpot winner it will increase by a minimum of US$ 100,000 per draw making for some very large jackpot wins.
A Easy Pick facility is available when playing the Michigan Lottery Classic Lotto 47 similar to the Lucky Dip option that is used in the UK National Lottery or Europe's EuroMillions – which means that you can save time and ask the computer terminal or retailer to select all your Michigan Lottery numbers for you if you wish.
So – playing the Classic Lotto 47 is easy – just select your own 6 numbers or let the computer randomly generate them for you.
Each Michigan Lottery Classic Lotto 47 entry costs US$ 1.00.
Classic Lotto 47

–

Random Number Generator

Unlike many USA Lottery games and nearly all Michigan Lotto games that make their draws the traditional way using numbered balls – the Michigan Lottery Classic Lotto 47 draws its lottery numbers using a Random Number Generator (RNG).
Classic Lotto 47

–

Who Can Play?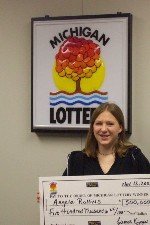 As with most US lotteries – until recently only citizens living in the State of Michigan were allowed to play in any of the Michigan State Lottery games including the Classic Lotto 47 and tickets had to be purchased from an authorized Michigan-based lottery retailer.
Now however – with the welcome presence of online, authentic lottery ticket sales agencies like TheLotter selling lottery tickets – you are able to pick your Michigan Lottery numbers on the web, buy your tickets and it doesn't matter where you may live.
Very good news of course if you live outside of Michigan and the U.S.A. but still want to play the MI Lottery Classic Lotto 47 and guarantee your entry into the next draw or just simply wish to enjoy the ease and simplicity of being able to buy lottery tickets online.
Once you have entered into the Classic Lotto 47 – you are then easily able to check the latest Michigan Lottery results online to find out if you have become one of the lucky MI Lotto winners.
You must be 18 years of age to be eligible to purchase a ticket for any of the Michigan State Lotto games including Classic Lotto 47.
Some great news here for all USA Lottery players in Michigan...

The Mega Millions consortium – who administer the MEGA MILLIONS game
– and the Multi-State Lottery Association (MUSL) – who administer the POWERBALL game – have entered into an historic cross-sales agreement across the USA. All US Lotteries that previously sold MEGA MILLIONS tickets can now ALSO sell POWERBALL tickets.

This means that with effect from January 31st 2010 – in addition to the existing
MEGA MILLIONS – USA Lottery players in Michigan will now ALSO be able to buy lottery tickets for the POWERBALL. You can still buy lottery tickets online, of course, from anywhere around the world.
Click Here to Check the MICHIGAN LOTTERY RESULTS

Click here to Play MEGA MILLIONS Now
Click here to Play POWERBALL Now
MI Lottery

–

Information and Background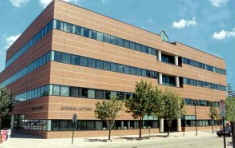 The very first Michigan Lotto tickets – for the 50 cent Green Game – went on sale back on November 13th 1972 with the initial draw taking place on November 24th that month.
Mr. Hermus Millsaps from Taylor became the first US$ 1 MILLION prize winner in February 1973.
The MI Lottery introduced its first traditional lotto style game – simply called Lotto – using a 6/40 matrix on August 13th 1984.
The winner of the first Lotto jackpot was Thomas LaPenna of Marquette who won US$ 2.9 MILLION on September 1st 1984.
The traditional lotto type game – Super Lotto – commenced on April 13th 1986 with a matrix of 6/44 & the first draw on April 19th.
On December 3rd 1989 the lotto style game Winfall – Lotto 47 started and used a 6/47 matrix. This game was eventually to be replaced by the current highly popular Classic Lotto 47 in 2005.
The Michigan Lottery introduced the cash lump sum option on July 13th 1997 – giving jackpot lottery winners the choice of receiving their top prize as a cash lump sum instead of an annuity.
On May 15th 2005 the Classic Lotto 47 was launched as the main traditional lotto-style game using a matrix of 6/47 with draws on both a Wednesday and Saturday thus replacing Winfall.
If you wish to find any Michigan Lottery result – including the Classic Lotto 47 – you can do so either by checking the local newspapers where the latest Michigan Lottery numbers are published, or hear them during radio and television newscasts.
The Michigan Lottery results are televised on: WBKB-TV 11 (CBS), WDIV-TV 4 (NBC), WNEM-TV 5 (CBS), EWMT-TV (CW), WLAJ-TV 53 (ABC), WLUC-TV 6 (NBC/FOX), WGTU-TV 29/WGTQ-TV 8 (ABC), WGN-TV (Cable), and WMKG-TV 40.
Any MI Lottery result will also be available on the lottery's official websites – michiganlottery.com and michigan.gov lottery – and from the online retailer where you purchased your entry from.
Classic Lotto 47

–

Odds of Winning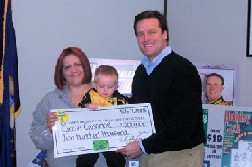 The odds of you winning on the Lottery Michigan – Classic Lotto 47 are very reasonable when compared to many of the USA Lottery games especially the Multi-State games such as the Mega Millions or Powerball.
The chances of you winning a Michigan Lotto jackpot are 1 in 10,737,573 – for these odds you could be one of the latest Classic Lotto 47 jackpot winners for correctly matching all 6 of the winning lottery numbers drawn.
For one of the prizes on the second level – your odds come in at 1 in 43,649 for matching 5 out of the 6 winning lottery numbers.
The likelihood of winning a third tier prize comes in at 1 in 873 for successfully selecting 4 of the winning numbers drawn and for a fourth tier prize the odds are reduced right down to just 1 in 50 for correctly choosing just 3 of the winning Classic Lotto 47 numbers.
The overall odds of winning a Classic Lotto 47 prize are 1 in 47.
Michigan Lottery

–

Record Jackpots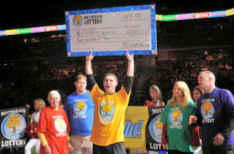 The largest Michigan Lotto jackpot win to date was achieved back on February 25th 1995 and stood at a massive US$ 45.8 MILLION. This record MI Lotto jackpot was shared by three lucky winners.
Interestingly here – the escalating prize fund which produced this jackpot prize led to two lottery ticket sales records – 39,000 lottery tickets were sold in one minute and an incredible 2.2 million tickets were then sold in just one hour!
The Michigan Millions produced a jackpot of US$ 40 MILLION on June 16th 2001. It was won by a woman from Detroit and still stands as the biggest single ticket win in MichiganLottery history.

The biggest Classic Lotto 47 jackpot to date was produced on March 1st 2008 when a huge US$ 23.5 MILLION was won.

The largest single ticket jackpot in MichiganLottery history to date had been a Mega Millions jackpot of US$ 208 MILLION won by Ralph and Mary Stebbins from Port Huron on April 22nd 2005.
The record for the biggest jackpot win in Michigan Lottery history on a single ticket was beaten on August 15th 2012 with a huge US$ 337 MILLION Powerball win by Donald Lawson from Lapeer.
Michigan Lottery

–

How Prizes are Paid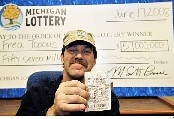 As a jackpot winner of the Michigan State Lottery Classic Lotto 47 – you would have a choice in how you wish to receive your jackpot winnings. You could choose to have either a single cash lump sum payment or instead – an annuity prize.
Should you win the lottery jackpot with the Classic Lotto 47 and choose to receive your prize as an annuity instead of a lump sum – your winnings will be paid to you in 30 annual installments.
If choosing to receive the Classic Lotto 47 cash lump sum option instead of the annuity payments for a jackpot win – you need to exercise this option within 60 days of making your claim for your win otherwise the method of payment will automatically default to the annual installment payments "annuity" option over 30 years.
In terms of value – if you choose to take the cash lump sum payment as a Classic Lotto 47 jackpot winner – you would receive approximately 50% of the annuity value that you would have been received in installment payments over the 30 year payment period.
You can claim any Michigan Lotto win of up to US$ 600 from any MI Lottery retailer providing that they have the availbale funds.
If you have won a prize of more than US$ 600 you will be required to produce your own original winning ticket plus any relevant ID.
Any prizes of between US$ 601 and US$ 50,000 will need to be claimed at one of the numerous Michigan Lottery regional offices.
If you win any prize of more than US$ 50,000 or a jackpot prize – you will need to claim your prize at the Lottery HQ in Lansing .
If you use an agency like TheLotter when you buy lottery tickets for the Classic Lotto – you will not have to be concerned with this as they take care of all these details when you play lottery online.
Michigan Lottery

–

Where the Money Goes

Citizens right across the state of Michigan benefit from the funding made available through the sales of Michigan State Lottery tickets.
Revenue is generated to supplement state education programs – as an example of the monies donated – in the fiscal year 2015 US$ 795.5 MILLION was contributed to the state School Aid Fund.
In excess of US$ 19.6 BILLION has been donated towards education in Michigan since the lottery's inception back in 1972.
Click Here to Check the LATEST MI Lottery RESULTS