OH Lottery

–

Ohio State Lottery


The Ohio Lottery Commission was formed back in May of 1973 and has since run some of the most successful & popular USA Lottery games.
Tickets for the first lotto game offered by the OH Lottery – the Buckeye 300 – went on public sale in August 1974.
Since the beginning in 1974 – the Ohio State Lottery Commission has produced in excess of US$ 22 BILLION towards public education. In fact, each year approximately 4.5% of funding required for primary & secondary public education is raised & provided by the lottery.
The Ohio Lottery aims to help educate the children resident in the state with the help of all its games and aspires to be the most well respected USA Lottery for this support of education and integrity.
These days the Ohio Lottery has a vast array of lottery games – both instant games and online lotteries to play including Instant Scratch offs, Pick 3, Pick 4, Pick 5, Rolling Cash 5, EZPlay games, Lucky for Life, Keno, Mega Millions, Powerball and the main lottery game that we will be reviewing here – Classic Lotto.
Ohio Lottery

–

Classic Lotto

–

Overview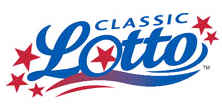 The Ohio Classic Lotto is one of numerous games that the Ohio Lottery Commission has to offer & is their primary in-state lotto game with a traditional jackpot type of format.
Classic Lotto uses a 6/49 matrix and is a revived version of Super Lotto. The first Classic Lotto draw took place in January 2007.
The Classic Lotto draws take place three times every week on Mondays, Wednesdays and Saturdays at 7.05pm local time.
The jackpot starts at US$ 1 MILLION and will rollover each draw that it is not won. It increases by a minimum of US$ 100,000 every time depending upon on the level of Classic Lotto ticket sales.
Ohio Lottery

–

Classic Lotto

–

How it Works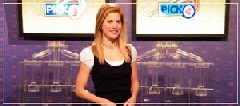 With a 6/49 matrix – when playing the Ohio Classic Lotto you need to select 6 numbers out of a range of numbers from 1 to 49. Should you match all 6 numbers drawn you will be the winner of an Ohio Classic Lotto jackpot prize.
In addition to the jackpot there are 3 extra ways to win cash prizes – if you match 5 of the numbers drawn, 4 numbers or even just 3.
An Auto Pick facility is available when playing the Classic Lotto similar to the Lucky Dip that is used in the UK National Lottery or Europe's EuroMillions – ths means you can get the computer terminal to automatically select all of your 6 numbers for you.
To play the Ohio Lotto – Classic Lotto the cost is $ 1.00 per entry.
Ohio Lottery

–

Classic Lotto

–

Who Can Play?

As with most USA Lotteries – in the past only citizens living in the State of Ohio were allowed to participate in any of the Ohio games including the Classic Lotto and tickets had to be purchased from an authorized lottery ticket agent or retailer based within Ohio.
Now however – with the welcome presence of authentic online lottery ticket sales agencies like TheLotter you are able to pick your Ohio Classic Lotto numbers online & purchase your tickets and it doesn't matter wherebouts in the world you may be living.
This is good news if you live outside of Ohio and the U.S.A. but still wish to play the Classic Lotto or just simply want to enjoy the ease and convenience of being able to buy lottery tickets online.
Once you have entered into the Classic Lotto Ohio you are then easily able to check the latest Ohio Lottery results online to see if you have become one of the lucky Ohio Classic Lotto winners.
You must be 18 years of age to be eligible to purchase a ticket for any of the Ohio Lottery games including the Ohio Classic Lotto.
Some great news here for all USA Lottery players in Ohio...

The Mega Millions consortium – who administer the MEGA MILLIONS game
– and the Multi-State Lottery Association (MUSL) – who administer the POWERBALL game – have entered into an historic cross-sales agreement across the USA. All US Lotteries that previously sold MEGA MILLIONS tickets can now ALSO sell POWERBALL tickets.

This means that with effect from January 31st 2010 – in addition to the existing
MEGA MILLIONS – USA Lottery players in Ohio will now ALSO be able to buy lottery
tickets for the POWERBALL. You can still buy lottery tickets online, of course,
from anywhere around the world.
Click Here to Check the Latest OHIO LOTTO RESULTS

Click Here to PLAY Mega Millions NOW

Click Here to PLAY Powerball NOW
Ohio Lottery

–

Information and Background


The first incarnation of today's OHLottery – Classic Lotto game – was the Super Lotto which changed its name to Lot O'Play in 2005. Lot O'Play was the first lottery game of its kind in the US with 12 separate ways of winning.
In 2007 the Ohio Lottery changed this again by bringing back the Super Lotto type game and called it Classic Lotto. January of that year saw the very first Classic Lotto drawing take place in Ohio.
A record at the time of US$ 723 MILLION was given to the Lottery Profits Education Fund by the Ohio Lottery in the 1998 fiscal year.
It's interesting to note that on average – out of everyone who plays Ohio Lotto games – the individual spend in 2007 was US$ 193.
In 2007 – the Ohio Lottery proudly sat in 9th place in America in the USA Lotteries rankings in terms of highest total gross sales.
Of the three weekly Classic Lotto drawings – you can watch the Saturday draw live and see the Ohio Lottery results on the Make Me Famous, Make Me Rich~Y TV show – on Saturday evenings.
The winning Ohio Lotto numbers will also be displayed on the official website of Lottery Ohio – ohiolottery.com – very shortly after each of the three weekly lotto drawings have taken place.
Ohio Classic Lotto

–

Odds of Winning

The lottery odds of you winning a jackpot prize on the Classic Lotto are 1 in 13,983,816 for matching all 6 of the numbers drawn.
For one of the prizes on the second level you at looking at odds of 1 in 54,201 for correctly picking 5 of the winning lotto numbers.
The likelihood of winning a third tier prize comes in at 1 in 1032 for choosing 4 of the winning lotto numbers and for a prize on the fourth tier – the odds are just 1 in 57 for picking only 3 numbers.
The overall odds of winning a Ohio Classic Lotto prize are 1 in 54.
Ohio Lottery

–

Classic Lotto

–
Record Jackpots
The biggest Ohio Lotto jackpot to have been won to date was on June 14th 2014 when a US$ 73.3 MILLION Classic Lotto jackpot was claimed by an unknown winner from Ashtabula County, OH.

Prior to this – the biggest Ohio Classic Lotto jackpot has been the huge US$ $ 50.4 MILLION top prize won on October 24th 2011.
The US$ 24.6 MILLION jackpot of July 2nd 2008 was the biggest won on the Classic Lotto Ohio at the time and stood as the highest Classic Lotto top prize to have been produced for quite some time.
Ohio Classic Lotto

–

How Prizes are Paid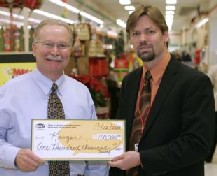 As an Ohio Classic Lotto jackpot winner you would have a choice in how you are able to receive your money. You could choose to have either a single cash lump sum payment or an annuity prize.
Should you win the lottery jackpot with the Classic Lotto and choose to receive the annuity as opposed to a lump sum – the winnings will be paid to you in 30 annual installment payments over 30 years.
In terms of value – should you choose to take the cash lump sum payment – you would receive 50% of the annuity value that you would be paid in installments over the 30 year annuity period.
If choosing to receive the cash lump sum option instead of the annuity payments for a jackpot win – you need to exercise this option within 60 days of making your winning claim – otherwise the method of payment will automatically default to the annuity.
The rules with any of the OhioLottery games mean that you will need to claim your prize within 180 days of the draw taking place.
For prizes up to US$ 599.00 – you can claim them at any of the Ohio Lottery retailers providing they are carrying sufficent funds.
Any win of between US$ 600.00 and US$ 5,000.00 – can be claimed at retailers where you will be given a Pay to Bearer ticket.
If your OhioLottery prize is more than US$ 5,000.00 or a jackpot prize – you need to claim at one of the OH Lottery regional offices.
If you play lottery online however – this will not be a concern for you – as your accredited lottery ticket sales agency will take care of all this whether it is TheLotter or whichever company you use.
Click Here to Check the LATEST Ohio Lottery RESULTS