Virtual World Direct Ltd is a private, independent syndicate management company.
VWD Background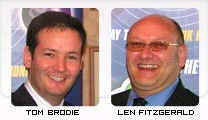 VWD Limited was founded in early 2002 by co-founders Tom Brodie and Len Fitzgerald and is a member company of the Virtual World Group plc.
Tom and Len had known each other for some time and had been working previously in different sectors of the business world.
An Idea Was Born…
They had discussed various business ideas together and settled upon an concept for a lottery syndicate business operation which they then set about researching.
Once it was established as a viable global business, the Virtual World Group plc was born.
Tom Brodie has a background in database development and Len Fitzgerald has worked for many years in customer services, owning and running a very successful retail chain across the UK.
Research and Development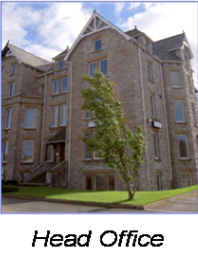 The idea of operating a lottery syndicate business that offered people the chance of playing the UK National Lottery with massively increased odds of winning was not only very appealing but once fully investigated, was deemed to be a real possibility.
A team of professors were recruited to devise a mathematical formula that could be used for syndicates to participate in this lottery and benefit from these vastly inflated chances that would become available.
Launch of eLottery
So, in April 2002 Virtual World Direct launched eLottery – the lottery syndicate with a difference!
The phrase "The Smarter Way To Play" was created for those who joined the newly formed e-lottery syndicates and the company and those who subsequently joined have now enjoyed almost 7 years of success.
Sustained Growth
The company has grown and continues to grow with more and more people joining each year.
There are now approximately 200,000 people who are members of e lottery syndicates and these people are spread across more than 133 countries around the world.
A Voice At The End Of The Phone...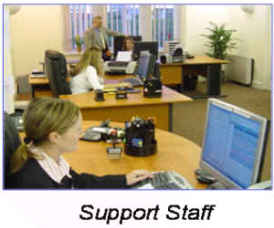 The company's headquarters are based in Colwyn Bay, North Wales where the offices and staff numbers have grown considerably since its inception in 2002.
Multi-Lingual email and telephone support is offered from these offices which are administered by helpful and friendly staff.




Millions Paid Out…

Since the 2002 launch, eLottery has paid out literally millions of pounds in winnings and created many thousands of lottery winners.
It has also paid out millions of pounds in commissions to its business affiliates.
The Virtual World Direct Group plc now has business interests and member companies across the world including places such as the Caribbean, Central America, The British Isles and India – truly international.
VWD's member companies provide services such as Operations, Research and Development, Games Design and Testing, Systems and Infrastructure Support and International Support which all go to support the core business of the Group which is that of "Virtual Entertainment".
VWD has built its brands to be truly recognized around the world.
Lotteries Council of Great Britain
The fact that e-Lottery is a valued member of The Lotteries Council of Great Britain is a good indicator that Virtual World Direct takes its business very seriously.
The Lotteries Council of Great Britain is an independent organization that represents the interests of various companies and other bodies who are engaged in lawful, lottery-related activities and they work very closely with the UK Gambling commission who regulate and monitor lotteries within Great Britain.



Return to Home Page from About Virtual World Direct