Liechtenstein Lottery

All Liechtenstein lottery games including those from Plus Lotto are operated by the ILLF – the International Lottery in Liechtenstein Foundation.

The ILLF is authorized and controlled by the government of Liechtenstein and is a charitable foundation operating internet lotteries from the small sovereign state in the heart of Europe between Switzerland and Austria.

The Principality of Liechtenstein has a very well established lottery law providing us with highly regulated lottery games and can proudly claim to have launched the world's very first online lottery.

The ILLF introduced the world to internet lotteries back in 1995 when they launched Plus Lotto – called Interlotto at the time - and carried out the world's first ever online gaming transaction.

The very first Interlotto draw took place at the Kafferli bar in the capital of Liechtenstein, Vaduz, on Saturday October 7th 1995.

There are various Liechtenstein lottery games offered by Plus Lotto but the main one which we are going to take a closer look at here is – Liechtenstein's weekly 6/49 game - Go Lotto…
Plus Lotto – Go Lotto – Overview

Fourteen months after the very first Interlotto draw, the Liechtenstein Lottery weekly flagship game was renamed Plus Lotto on January 13th 1997, with the first Plus Lotto Draw taking place on April 18th 1997.
With Plus Lotto, this premier 6/49 Liechtenstein Lottery game is known as Go Lotto and is a traditional draw type, jackpot game which is played right across Europe and beyond.
60% of all monies spent on tickets for this Lottery Liechtenstein 6/49 weekly game go towards prizes for the players
We are pleased to have taken a very close look at the Liechtenstein Lottery and Plus Lotto and would recommend anyone either in Europe or elsewhere to give it a go – first of all, though, take a look at how the game works below…
How It Works…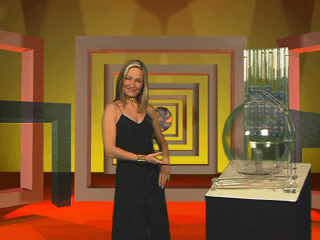 The Liechtenstein Lottery – Plus Lotto - Go Lotto – uses what's known as a 6/49 matrix - which means that when playing, you need to select 6 numbers out of a pool of numbers from 1 to 49 – if you match all 6 numbers plus the bonus ball drawn then you will be a Lotto Luck jackpot winner.
As well as the 6 main numbers, a 7th number is drawn. This is the Bonus Ball and is drawn after the 6 main numbers.
In addition to the jackpot itself, there are 6 other ways in which you can win on this lottery - with prizes to be won if you match either 6 main numbers, 5 main numbers plus the Bonus Ball, 5 main numbers, 4 main numbers, 3 main numbers and - very unusually for this type of lottery game – even for matching just 2 of the main numbers.
A "Quick Pick" facility is available when playing the Plus Lotto - Go Lotto very much the same as the "Lucky Dip" option that is used in the UK National Lottery or the European Lottery - EuroMillions – or nearly all USA and Canadian lottery games. This means that you can ask the computer to randomly select all your Lotto Liechtenstein numbers for you.
So, playing the Liechtenstein Lottery is simple…just select your own 6 numbers plus a Bonus Number or request them to be randomly generated for you by using the "Quick Pick" option.
The Plus Lotto - Go Lotto has a minimum guaranteed Jackpot Prize of EUR 20 Million (US$ 15 Million) every week.
Each entry for the weekly Lotto Luck - Megabucks – costs just EUR 3 (US$1) and the draw takes place at the ILLF studios in Liechtenstein every Friday at 3.50pm Central European Time.
Who Can Play?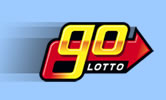 With most Euro Lottery games, normally only citizens living in the country itself were previously allowed to play in any lottery games in that country.
Nowadays, though, with a good number of online lottery ticket retailers available, who are both authorized and genuine - such as Go Lotto and TheLotter you are able to select your Plus Lotto - Go Lotto numbers online and purchase your tickets no matter where in the world you may live.
This is great news of course if you live outside of Liechtenstein and want to play this big jackpot lottery and ensure your entry into the next draw or just want the convenience of being able to buy lottery tickets online.
Once you have entered into the draw, you can then easily check these Euro Lottery results online by watching a recording of the live Liechtenstein Lottery draw, to see how you have done and to find out if you have become one of the lucky winners.
As with most European lotto and world lotto games, you will need to be 18 years of age to be eligible to purchase a ticket for any of the ILLF games including the Go Lotto from Plus Lotto and at the current time, they are unable to offer tickets if you are using Swiss or Dutch servers.
Click here to Play Plus Lotto – Go Lotto – Now
Information & Background

Back in 1995, the concept of online lottery games was conceived and the International Lottery in Liechtenstein Foundation (ILLF) was created as a charitable organization.
The government of Liechtenstein granted a license to run an international online lottery and the ILLF launched its first game, Interlotto, later to become Plus Lotto which was to become one of the leading Euro lotto games.
The first Interlotto ticket was actually sold to the then Prime Minister of Liechtenstein, Mario Frick, with the first ever winner being Liechtenstein's first Olympic bobsledder.
A Lloyds of London broker, FirstCity, insures the larger Liechtenstein Lottery jackpot prizes to ensure these payouts are guaranteed.
All ticket entry fees for any of the ILLF lottery games are held by the Liechtensteinische Landesbank AG to assure that the funds are securely held and paid out when you win.
Liechtenstein Lottery draws, including the Plus Lotto are made using one of two traditional, mechanical ball drawing machines – as opposed to a Random Number Generator – a method commonly used in world lotteries today.
What Are The Odds?
With Plus Lotto, there are a number of ways in which you can win on the weekly Go Lotto 649 from Liechtenstein Lottery – seven in total - providing you with a great chance of winning a prize.
The chances of winning a Liechtenstein Lottery jackpot are 1 in 601.30 million for matching the 6 main numbers correctly plus the Bonus Ball – for these odds you could be one of the Lotto Liechtenstein jackpot winners.
For one of the prizes on the second level and correctly matching the 6 main numbers, the odds come in at 1 in 14.31 million.
The likelihood of winning a third level prize by matching 5 of the main numbers plus the Bonus Ball comes in at 1 in 1.17 million and for a prize on the fourth level for matching 5 main numbers the odds come right down to 1 in 56,812.
For a prize on the fifth level for matching 4 main numbers, you are looking at odds of 1 in 1,032.
Sixth level odds come in at 1 in 56 for correctly matching just 3 of the main numbers and you even win on the Lottery Liechtenstein for matching just 2 of the main numbers - on the seventh level - with the odds here being 1 in only 7.
How Are Jackpots Paid?
As a Liechtenstein Lottery jackpot winner, you would have a choice in how you are able to receive your winnings. You could choose to have either a single cash lump sum payment or an annuity prize.
The annuity for a Plus Lotto jackpot win would be a minimum of EUR 20 Million (US$ 15 Million) and if you should choose the cash lump sum, this would be a minimum of EUR 10 Million (US$ 7.5 Million).
You can also choose from a cash lump sum or annuity payment if you have won on the 2nd prize level.
For this, you would receive either an annuity of EUR 2 Million (US$ 2 Million) or a cash lump sum of EUR 1 Million (US$ 1 million).
Anything that you win on any of the ILLF games will be paid to you completely tax free either by cheque or bank transfer.
If you play lottery online however, whatever your win, this will not be a concern for you, as your accredited lottery ticket sales agency will take care of all this for you, whether it is TheLotter or whichever company you may use.
Where The Money Goes…
A primary activity of the International Lottery in Liechtenstein Foundation (ILLF) is the way it provides funding for various charities both in the principality of Liechtenstein and around the world and has made it one of the most well known charitable lotteries.
All Liechtenstein lottery games including those offered by Plus Lotto, make these donations via the government controlled Charity Allocation Committee.
The Liechtenstein Lottery (ILLF) has paid CHF 3.044 Million (US$ 2.54 Million) towards charitable causes so far. Two of the main charities that it has supported are the International Federation of Red Cross andRed Crescent Societies.
In fact, Plus Lotto – from the ILLF – is the only lottery mentioned on the website of the International Federation of Red Cross and Red Crescent Societies' (IFRC), one of the world's most highly respected and best known humanitarian organizations. This has been known as the Red Cross Lottery or Red Cross Lotto.
As a result of this long and healthy collaboration between the ILLF and the IRFC, proceeds from Plus Lotto are sent directly to the IFRC.